Do you also want to bring the bargaining system into your business? Do your customer negotiate product prices with quantity? In a highly competitive eCommerce surrounding, it gets difficult to predict the market dynamics. And the price is one of a big concern to shoppers these days. When your product is good and the price is unaffordable, then the buyer is most likely to abandon the cart. That's where the merchant needs a versatile pricing approach that covers both B2B & B2C customers.
Introduction
Magento 2 Request For Quote Extension by LandofCoder allows customers to send a request for quotation on the Magento 2 Store. It is an amazing way to easily interact with customers regarding highly personalized purchasing offers by comfortable negotiation. Store owners can boost the customer's shopping experience and sales revenue by understanding buyers' demands with Magento 2 Quote extension.
Features Of The Extension:
Submit Request a Quote form quickly for any single product.
Checklist of requested quotes in grid
Notify customers by messages after quote submission
Send email to Customer when a quote is created
Check message history and reply to merchants fast
Notify Admin when customers submit a quote
Reply to customers after getting customer quotation
Support REST API for Quick RFQ featured
Manage all RFQs from the back-end
Configure RFQ options, email options, upload restrictions & google captcha keys
How it is beneficial for store owners or merchants?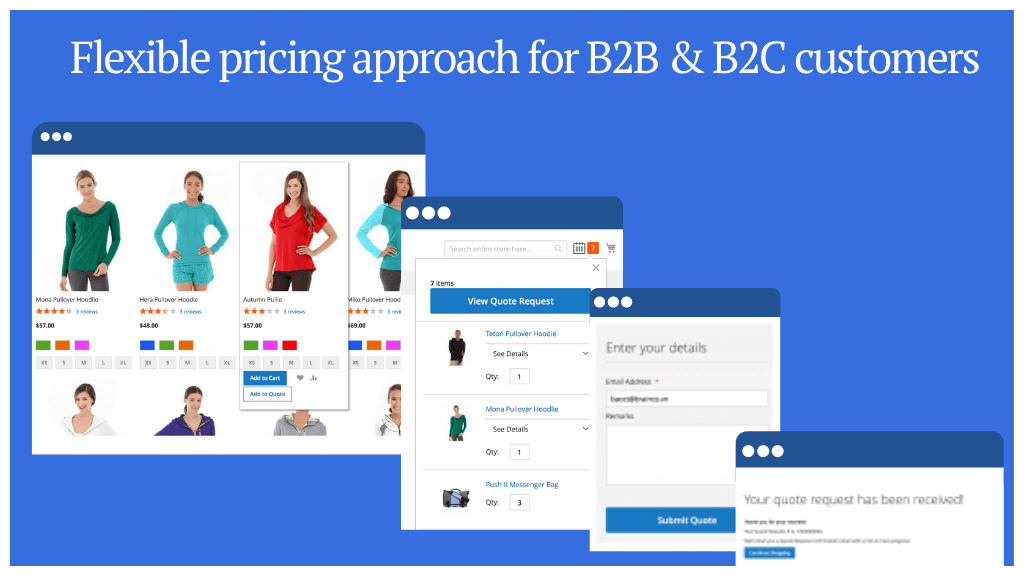 The Magento 2 Quote model is one such solution that helps you create precisely adjusted pricing offers for both B2B and B2C customers. It allows you to interact comfortably with your customers and offers personalized shopping. Magento 2 Request for Quote enables B2C and B2B customers to add an item to a quote with a single click. This process enables store owners to create and maintain two-way communication as well as understand the needs of merchant customers.
How it is different from others?
Magento 2 quote module of Landofcoder is fully Compatible with Core Magento "Discount/Cart/Catalog" Rules.
Rating & Pricing?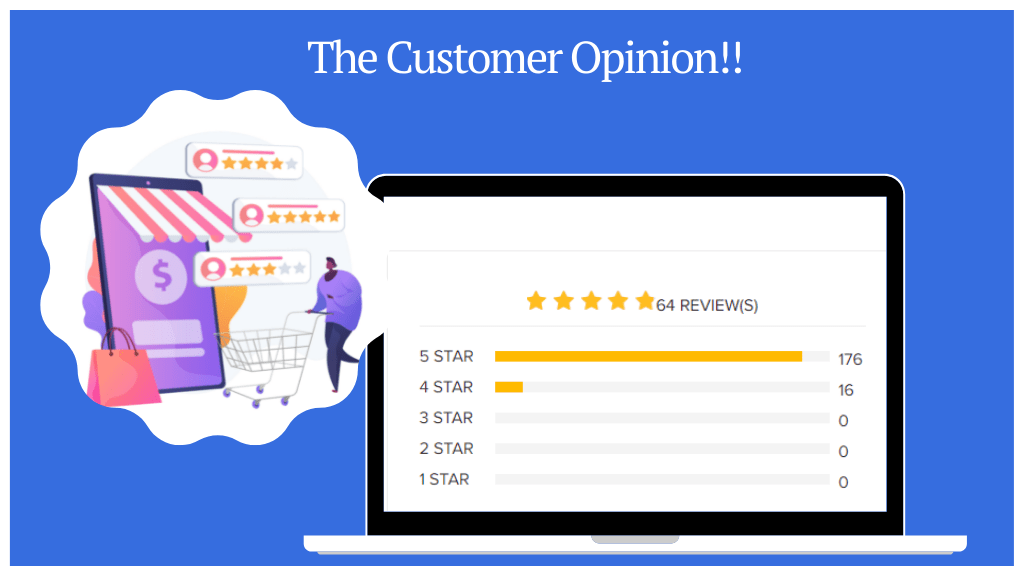 Magento 2 Quotation extension enables merchants to personalize their pricing model for both B2B & B2C customers and let buyers negotiate over the prices. This leads to a customer-centric pricing strategy that enables quotation for a particular product and reduces cart abandonment & increases conversion rates. And Landofcoder is fulfilling every need of the merchant, which might be the reason behind its high demand along with positive customer feedback at a very competitive price among the other stores.
You can Buy this extension on the official Website of Landofcoder at $169.00
Conclusion
Magento 2 eCommerce businesses can bring out the limitation of communication and bargaining With Magento 2 request for a quote extension. By using this module you can turn your Magento 2 store into a powerful B2B e-commerce solution. Bring your business to a new level by giving a chance to negotiate with your loyal and credible customers. This is very helpful for reducing cart abandonment and increasing purchases on your Magento 2 Store.
Hit 5 Stars if you find this post helpful