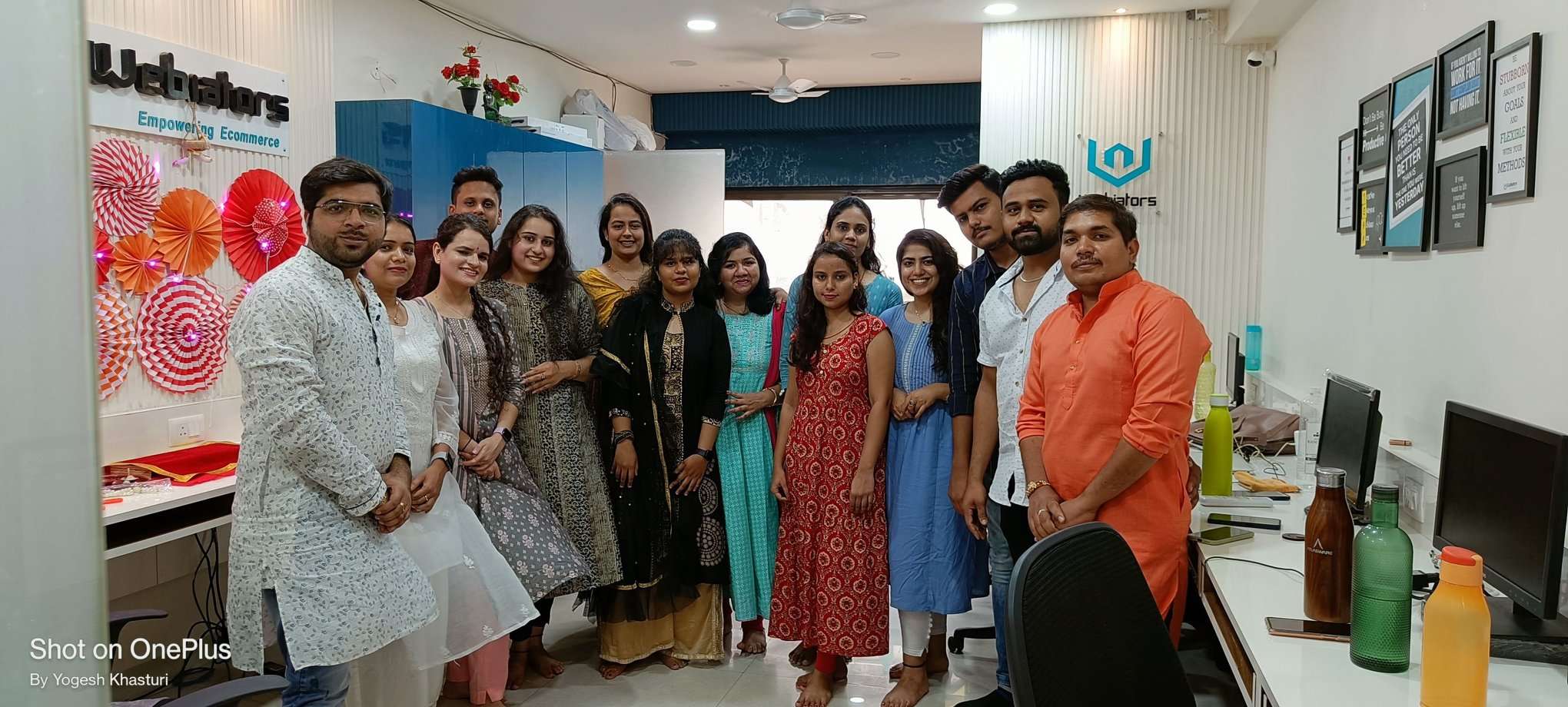 Webiators Warriors
A perfect blend of creativity and technical wizardry. We do everything with our core values of HONESTY, HARDWORK and TRUST.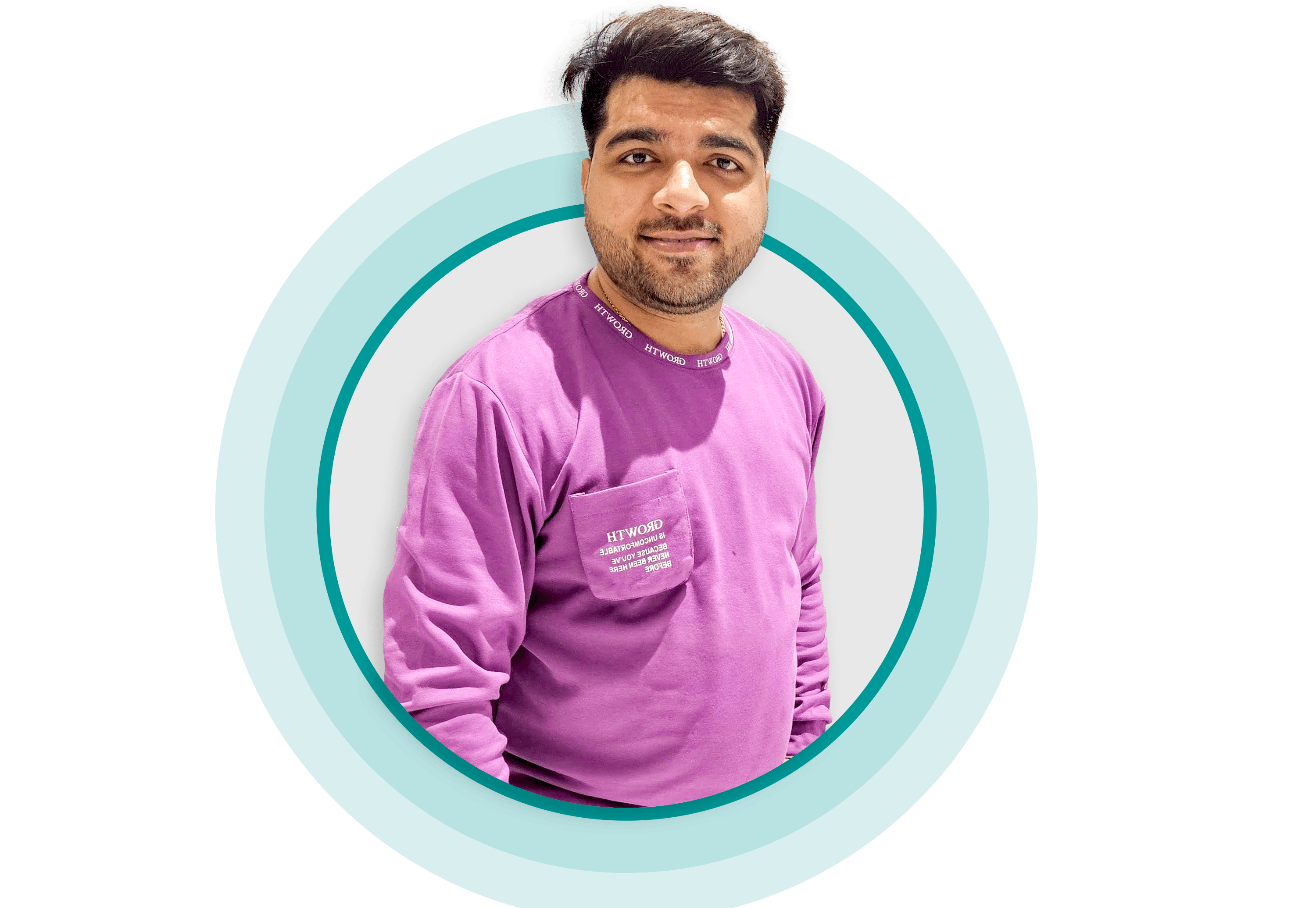 Yogesh Khasturi
I have been working with Magento and Shopify for a long time now. With my skills and passion to work in the E-commerce world, I help business owners to optimize their online presence. My aim with Webiators is to provide high-quality, result-oriented service to our clients and to empower them to provide a better customer experience for maximum customer retention.
With my proficient skills in Magento development & Migration, I help in rendering multi-faceted stores. I also help in developing the clients e-commerce websites.
Being the associate software engineer at Webiators, I help in analyzing users' needs to plan, and develop for those needs and provide them with the best solutions.
Experience in Payroll management, Time Management, Recruitment, T&D. As a HR I have to develop & implement HR strategies & initiatives aligned with the overall business strategy & managing the employee relation by addressing demands, grievances or other issues & nurture a positive working environment.
Digital Marketing Specialist with 6+ years of experience in SEO, Google Ads, SMM, & Content Writing . My ability is to develop and implement digital marketing strategies as per clients' needs and build a business' online presence. As a manager, I'm also able to assess, distribute, and supervise the team's projects and maintain a positive environment and relationships.
Goal-oriented individual with a high-energy level, honed communication skills, and strong managing skills. I'm responsible for overseeing the planning and execution of the digital marketing strategy with a strong command on SEO & Google Ads.
Expertise in off page SEO, link building & strategies to rank website. Planning, developing, implementing and managing the overall digital marketing strategy. I love being updated with the latest trends and
SEO Executive proficient in on-page and off-page optimization techniques. Experienced in metadata optimization, content creation, link building, and competitor analysis.
Senior Content Writer & Strategist, crafting compelling content for Webiators & its clients. With a keen eye for detail & a knack for storytelling, I develop comprehensive content strategy that aligns with the client's & company's business goals.
Digital Marketing Executive, specialized in the ever-evolving realm of social media marketing. With over two years of hands-on experience in the field I combines strategic thinking, creativity to drive impactful results.
Highly motivated Digital Marketing Executive with a passion for driving online success. Skilled in SEO, social media, and content creation. Constantly seeking opportunities to learn and contribute to digital marketing strategies.
Working as a Digital Marketing Executive in Webiators, my ultimate goal is to drive traffic, generate leads, and increase revenue for the company, I am responsible for managing the off-page SEO, and link building for ranking websites.
Passionate about crafting innovative solutions & bringing ideas to life. I've a strong foundation in Python programming & development. I strive to create robust & scalable applications that meet the unique needs of businesses & individuals.
I am PHP developer who loves to write clean, fast and scalable code. I have experience in developing web applications using PHP frameworks and integrating them with front-end technologies. I have an exciting opportunity for Work With Webiators Team.
Dedicated Graphic Designer with comprehensive skill set in visual communication, branding, and digital design. With a keen eye for aesthetics and a drive for innovation, I strive to create designs that effectively communicate messages.
Senior E-commerce Executive, I hold a leadership position responsible for driving revenue growth, enhancing customer experiences, and implementing effective e-commerce strategies that align with the organization's goals.