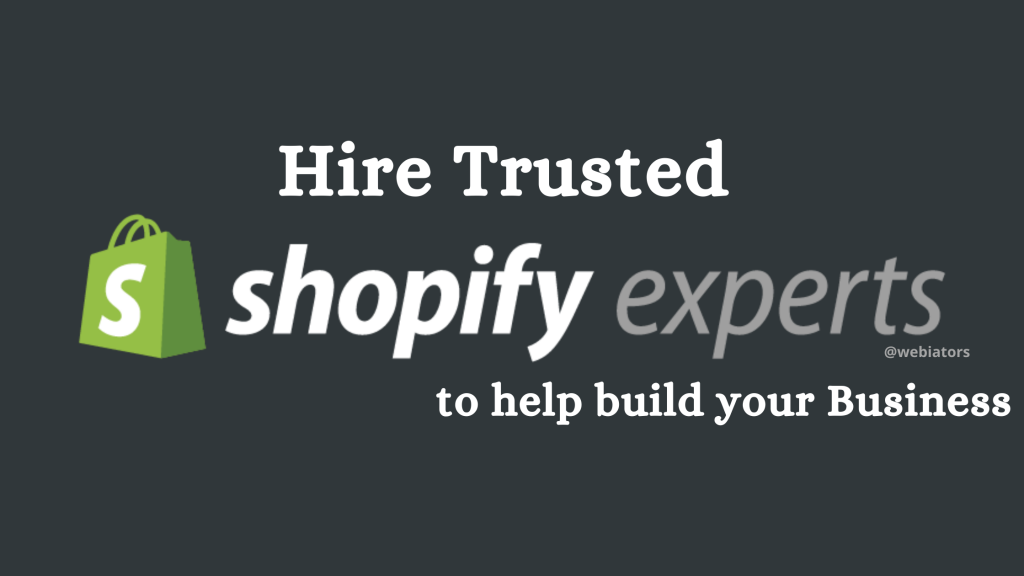 Powering over 600,000 business worldwide. Get the best ecommerce solutions suggested by 88%. Shopify and Webiators are a perfect match, Shopify offers the largest eCommerce feature apps for the best of eCommerce usability, Shopify ensures that your business gets sales regardless of the payment method compatibility. Integrate multiple channels such as social media, email marketing and optimization efforts for search engines seamlessly. Start Shopify store & Get 24X7 technical support the best in the industry With an impeccable uptime of 99.98% and continuous status updates of all services. Shopify and Shopify plus encompass the entire realm of eCommerce developing.
Get the best in industry shopify expertise with a hands on developer interview to select your own expert with ease. At Webiators we believe in giving you full control of your project. Timely communication and constant innovation are the founding pillars of our expert team.Magnify Your Shopify Store with Our ServicesShopify Store Setup
Themes, product listings, payments & shipping get all your store requirements set up specific to your needs.PSD To Shopify
Convert your own PSD designs to shopify skins with Webiators designers' help at every step.Shopify Theme Development
Develop custom themes specific to your retail industry and business needs.Shopify App Development
Shopify admin, POS or the online store, you want an app somewhere and we know how to build apps and more.Shopify Migration
Optimize and increase your website's speed by requesting a full website check up by Webiators quality analysts.Shopify Virtual Assistant
Webiators is your virtual assistant for all your Shopify needs. Our techies are always available for any hiccups you face.HOW TO HIRE SHOPIFY EXPERTS?Book a free consultation
Get an easily accessible free consultation over multiple communication channels (Website, Skype, Hangout, Slack etc.) to hire Shopify experts in context with setting up any e-commerce business portal. We are continuously enthused towards handling client's queries and discussing project requirements which come our way.Discuss Shopify Project Details
A dedicated Shopify developer is assigned to discuss, understand and analyze your business needs/requirements in the best possible way and further, provides a tailored solution to suit your E-store needs.Finalize Development Service Terms
We provide you with a detailed project proposal based on suggestions agreed in terms of solutions, time frame and cost of hiring our Shopify developers for your Shopify store development and customization.Easy Hiring and Project Kickoff
On hiring, we immediately start working on your project without any delay. When you hire our professional Shopify programmers, they strictly adhere to coding guidelines & standards being followed internationally. Regular updates are provided and Agile development methodology is followed.Delivery and Maintenance
We offer Shopify Specialists for maintenance services and keep your store up-to-date while meeting the high aspirations of client. A quality analyst assigned always ensures the delivery of the best online Shopify portal.What would be the average cost to hire shopify expert for creating a website?
It totally depends on the level of Shopify Store you want us to build. Hire Shopify Experts from us to get bug-free custom Shopify Solutions. When you are with us you do not need to worry about the cost as we justify the price we charge for the development. We share hourly breakup of the project at hand and work on the basis of meeting the milestones,for more information contact us.
Hit 5 Stars if you find this post helpful