How To Build A Magento Website From Scratch
Although launching a new business can be costly, the Magento CMS is free! Magento Open Source (previously Magento Community) provides all the solutions you need to build a perfectly working e-commerce website. Magento Marketplace alone provides more than 3k third-party extensions that can make your store unique and adaptable for all situations. Apart from the marketplace, there are extensions provided by Webiators offering custom solutions for every taste and need.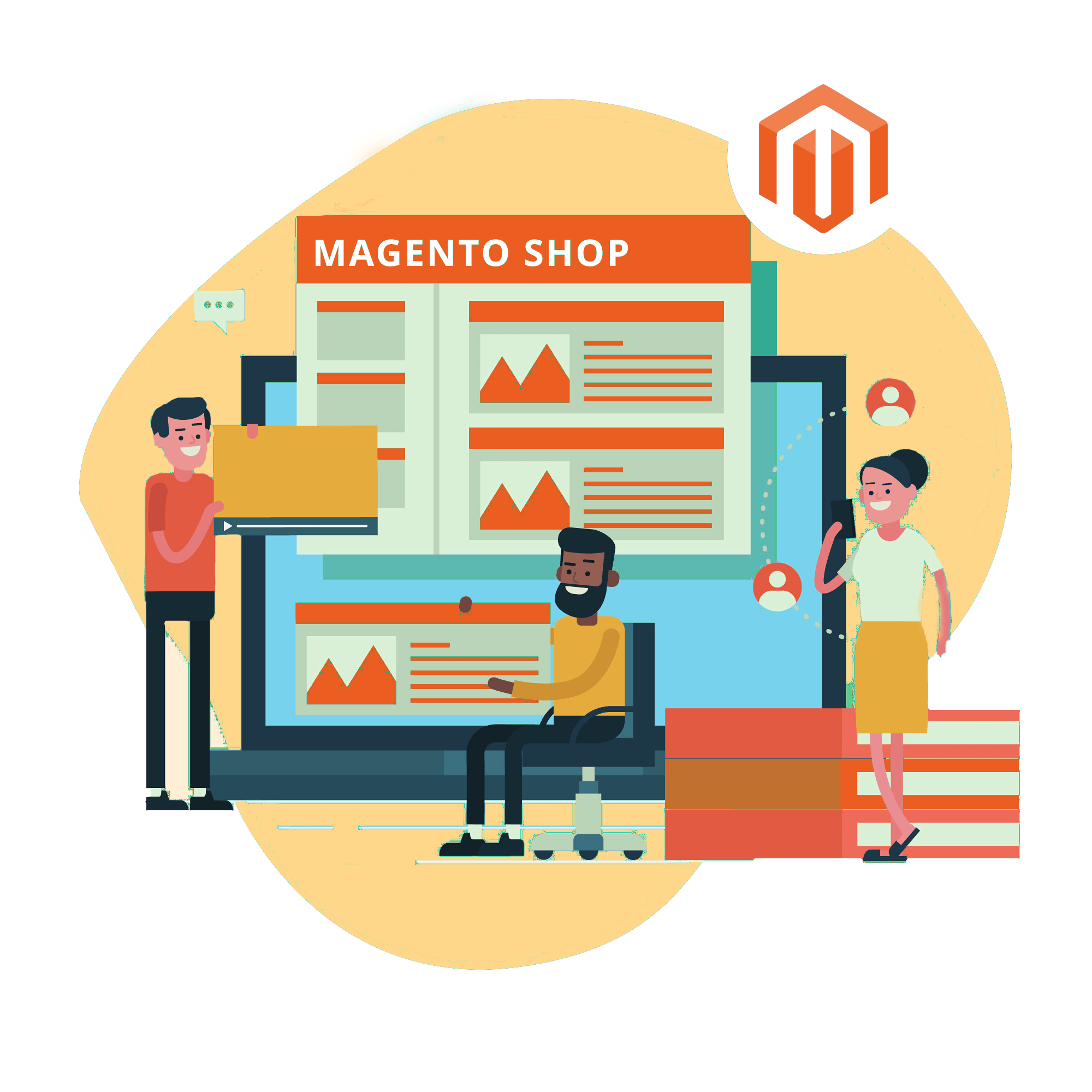 Magento Website Development
Step-by-Step Guide for Magento 2 E-commerce Website Development. There are several editions of Magento, including Basic Magento, Community Edition, and the Enterprise Edition. Therefore, if you want to make an ecommerce website in Magento, you need to choose the right pack.
Basic Magento
Basic Magento is perfect for a simple e-commerce website, offering good functionality without the bells and whistles. It's a great solution for small companies, because it's so quick to get up and running.
Community Edition
If your business already has an online shop, and you would like to order migration services from another ecommerce platform to Magento, then the correct choice is custom development of an ecommerce website on the Magento Community edition.
Ecommerce website using Magento Enterprise
Magento Enterprise is the perfect choice for large, enterprise-scale businesses. This edition provides you with the complete suite of Magento features. This version of Magento can control the whole process, from orders to shipping.
Magento can seem a little intimidating at first, but we've broken down the installation process for you. We'll cover the steps you'll need for creating and launching a website with the open-source version of the platform.
Choose a Magento 2 hosting provider
You need the best Magento hosting environment that supports its need for speed, the need to serve many, many clients at once, and simply provide the basis for your upcoming success.
Install Magento Open Source
If you're installing the platform manually on your web hosting account, you'll need to meet several prerequisites. In fact, if you're considering this route, we recommend reviewing Magento's installation roadmap.
Set-up a store theme
If you want your online store to attract more potential customers, the easiest way to do this is to set up an eye-catching, responsive, device-friendly theme that will attract user attention and thus, extend their sessions on your site.
Magento 2 extensions
Magento Extension Migration enables with better option to redevelop the code along with functionality of the Magento 1 extension. Many numbers of third party companies have been providing the similar extensive Magento 2 with more features.
We have a proven track record as a Magento development company all over the world, known for matching the needs of your business to Magenta's feature-rich infrastructure. Whether you need promotional campaigns, shipping, merchandising, payment options, or all of the above, we plan for future expansion of your company. One of the best reasons to hire Magento developer is to ensure the smooth integration of features with the aesthetic of your site.
List Of Magento 2 Extentions By Webiators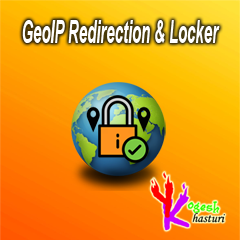 GeoIP Redirection & Locker (M2)
The extension utilizes the IPSTACK API to quickly and precisely identify a visitor's location. Webiators GeoIP Redirection & Locker defines a visitor's geolocation automatically and redirects them to thee necessary page. Based on IP identification, the extension allows for making your store interface even more clear and convenient for foreign visitors.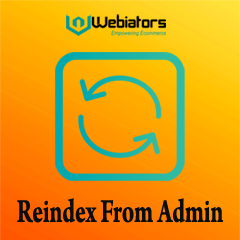 Reindex From Admin (M2)
It is a tool that helps in reducing the workload as well as saving more time. This extension enables the store owner to perform error-free tasks and keep there store up to date. Enabling the reindex action in index management by going to the admin panel of Magento 2,main features of this include: Retrieving data from index management via one click, Ability to reindex selected data. Ease of use.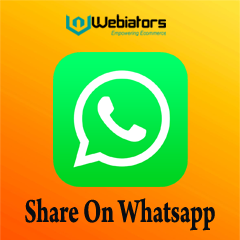 Share On Whatsapp (M2)
Webiators has developed WhatsApp Share Extension to take advantage of social sharing facility for every e-commerce store. Using which the store owner will allow customers to share products across WhatsApp contacts and groups. In this way, store owners will be able to promote their products to potential customers very easily and make the store more reliable.
We have recently completed a migration from Magento 1 to Magento 2 with the help of the Yogesh and Webiators Team. They also helped us in making significant changes at our site including implementing a new theme, integrate Sage Accounting etc.
Thanks for your help and support for this website. we are extrenmely Happy with the results.
I Appreciate Webiators for this Amazing, responsive, mobile-friendly websites they have developed for us. it's a lovely Magento website and they delivered very fast or professional. Thanks, Webiators team we are happy with your work.
I am glad to take this opportunity to Thanks Webiators for all the supports in this project specially Mr.Yogesh.so I would highly recommend to work with them and hope that it will be a very good experience for you.
To our friends and partners at Webiators, we just can Thankyou enough in terms of consulting and helping us to Converts our Vistors to Customers.
Just want to give Special thanks to Yogesh and his team at Webiators, They worked very awesome and Highly Recommended.
We have been Extremely Satisfied with the services we have received by Webiators, for Magento Migration, building a new theme, and fixing many different problems we had. I highly recommend Webiators for anything you need.