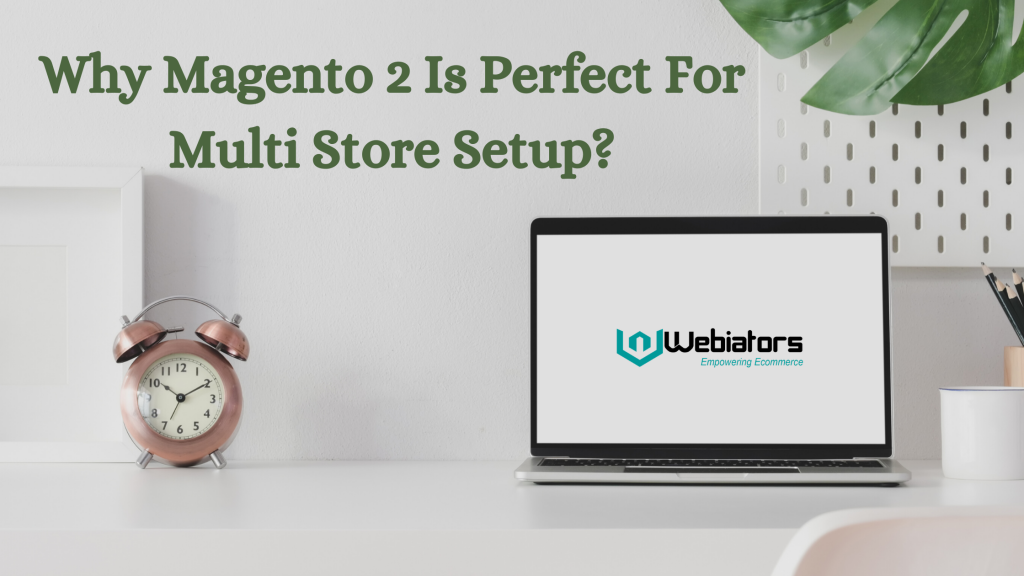 One amongst the foremost helpful Magento feature is its Multi store capability for users. Magento multi store is highly suitable for all those who wants to manage their number of different stores and websites with same backend. Our Magento Multi Store solutions include everything from Magento installation to configuration and putting in place completely different stores based on different criteria like category, product, language and value.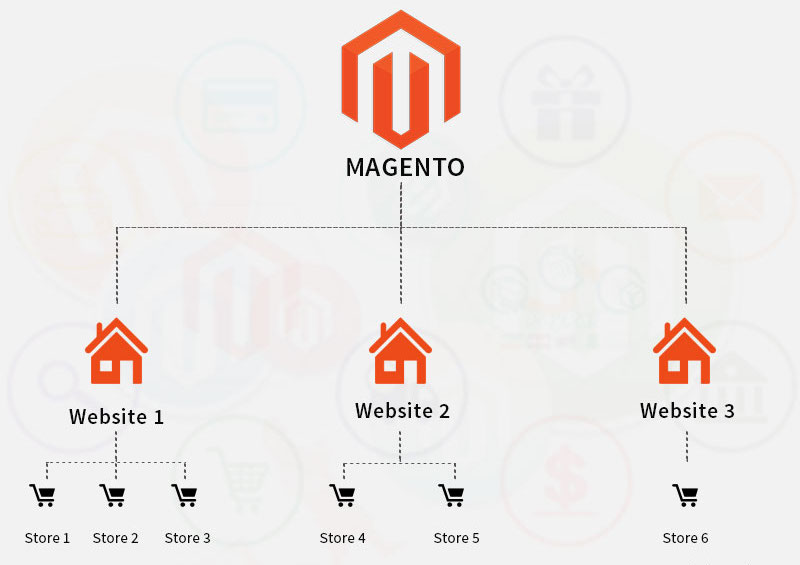 Magento Multi Store Significant Features
Magento multi store is extremely suitable for all people who need to manage their variety of various stores with the same backend. Magento Multi Store shares same Magento installation, and thus same backend i.e. same admin. It uses the same common code and thus makes management super simple.
Complete Control Over Each Independent Site
Separate Checkout For Each Store
Proper Site Management
Separate Shipping Method For Each Store
Different Payment Options For Each Store
SEO Optimized Stores
Full Control On Order Info
Easy & Efficient Catalog Management
Individual Analytics & Reporting
Customer Account Management
Boost Your Online Sales with Magento Multistore Features
Separate Magento Store Identity
Magento Multistore development, a single admin dashboard having multiple domain names, lots of websites and online stores, this is actually an amazing feature of Magento.
Enhance Buyer Experience
This is a great benefit to the store merchant to globalize and expand their business because of the Magento Multistore feature. This help buyer to do shopping worldwide in a very simple way.
Multiple Shipping & Payment Options
Across the world, any customer can make payments to buy any product without any restriction of currency according to their convenience.
Simple Website Management
Magento Multistore gives multiple benefits to the store merchant but above all the most significant features that they enjoy, which is managed by the single admin.
Central Admin
With the presence of a single central admin dashboard, the merchant has the liberty to do changes in the background, themes, categories and catalog without any flaw.
Our Range Of Magento Multistore Services
Multistore Design
An expert team of designers is present that can build an engaging layout and give a great look to the Magento Multistore.
Multistore Development
Our developers have the expertise to build Magento Multistore from scratch to meet each & every requirement of your business.
Multistore Customization
Our Magento experts have the skills to customize the existing Multistore as per your E-commerce needs and latest trends.
Multistore Maintenance
We provide real-time support & maintenance during every stage of design, development, and after deployment.
On-Demand Multistore Solutions
We provide store owners on-demand services to ensure multiple domains and stores are properly managed from a single admin.
Multistore Migration
We offer migration to the latest Magento 2 Multistore version for updated features and advanced performance.
Hence We, at Webiators perpetually make sure that each tried and tested strategy associated with Magento Multi Store is explored and enforced in order to our clients get wonderful results. We contemplate ourselves as best Magento Multi Store Development Company with our team of dedicated design professionals.
Hit 5 Stars if you find this post helpful