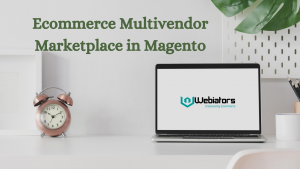 In today's time, more and more people spend time using the Internet. It is the big reason that the businesses are moving very fast using the Ecommerce multivendor marketplace. 
There are many people who think that developing a multivendor marketplace is the most challenging task. But if you want to create a multi seller marketplace/platform then you don't take any hassle for it because Magento is one of the best open source platforms that provides high scale of security and a great business environment to create an ultimate ecommerce store. 
Here we are also giving more information about Magento Multi Seller Marketplace which will help you know more about the marketplace.
What is Multivendor Marketplace?
Multivendor marketplace is a large scale ecommerce store and also considered to be a third-party site where multiple sellers can sell their numerous products and services. It permits more and more vendors to join. Ecommerce marketplace facilitates the process of adding sellers and keeping track of their order and sales. 
Online Marketplace Development must have some of the key features like Price lists, Communication System, Sales Agents, Quotation System, and the most important part trusted sellers.
Many people online and that includes businesses too. That's why it's a great time to choose an ultimate Magento multivendor platform. It is popular as a powerhouse for ecommerce platforms that offers and provides qualified developers and  tools, platform, widgets, variety of templates and plugins.
Ecommerce Multivendor Marketplace customers will have more shopping options than that in a normal store. From the transaction rate, you can easily set and figure out the commission you can get and using a marketplace can help you to create your own reputation in a short time.
If you also want to build your own unique Amazon, Ebay , Aibaba and you are worried to think about its development, don't worry because you can also prefer a certified Magento ecommerce developer. You can also Contact us because we are open to help you to develop your own online store with attractive features and proper functionalities with the best price. To know more about Magento Marketplace, you can visit Webiators.
Hit 5 Stars if you find this post helpful