Webiators' GeoIP Redirection extension for Magento 2 is a solution that provides a way to redirect visitors of your site to an alternate content. Using the GeoIP API, the extension is able to determine the visitor's geographic location and serve them local content automatically. For example, if someone visits a website from New York City they will be served information about restaurants in that neighborhood while someone in San Francisco will be shown information on nearby attractions.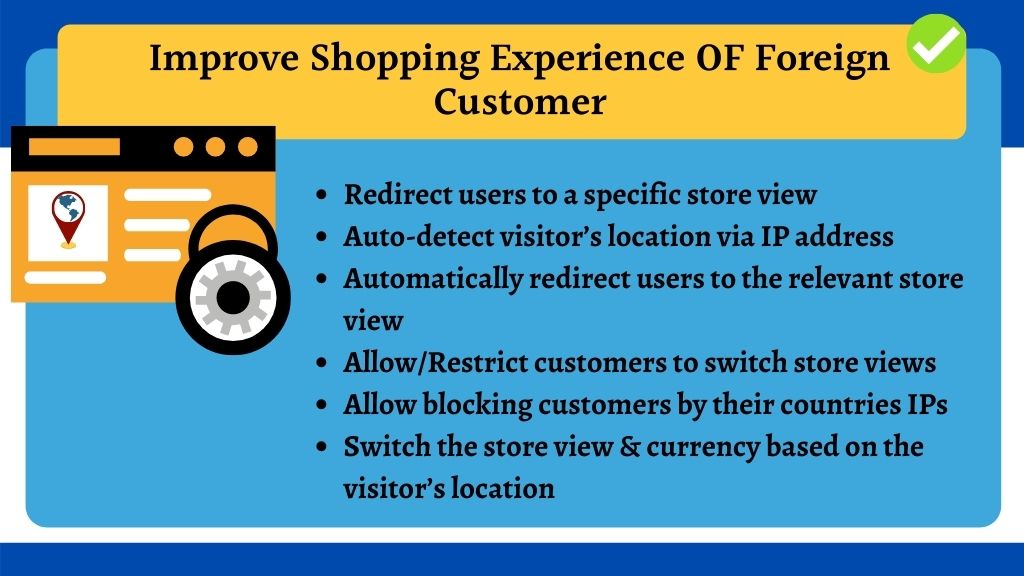 Webiators also makes use of Locker as an anti-bot measure for Web forms. Locker is designed to hold sensitive data (e.g., passwords or credit card numbers) until a valid authorization code is entered. This allows the website to provide data to the visitor while not displaying it on the site, making it harder for bots and automated scanners to extract this data as they crawl a website or try to login with a brute force attack.
GeoIP Redirection is not enabled by default on Magento 2 websites and can be turned on with the Magento 2 GeoIP redirection and locker extension. Upon activation, the extension will start using GeoIP redirection for all visitor IPs in the location as well as some countries/regions around the world. If you have visitors from one of these locations visiting your site, GeoIP redirection will redirect them to local content on your site while still protecting it from bots and other potential attacks.
Locker takes this one step further by locking the original with a condition that needs to be met for release, hence its name. This method has been around for a while now, some people have even suggested it be considered as a viable option for companies and website owners to keep control of their systems.
The Magento 2 GeoIP Extension enables store administrators to disable certain parts of the website for customers from specific locations. Once the extension is installed, It blocks particular IP addresses based on the locations selected by the administrators and by locating a visitor based on their geographical position. After identifying users' location automatically, the GeoIP Extension For Magento will guide users to a region-wide webpage in a particular language. This allows for a clearer understanding of the product, payment methods, shipping, and other geographic features.
Not all visitors are technically sound which leads to potential threats to their prized possessions. Using the Magento 2 GeoIP Extension has its own unique benefits, it not only redirects visitors for easy content consumption and for a more user-friendly experience, but it also helps lock out people who are trying to spam. Locker is a more extreme example of GeoIP redirection whereby the visitor is given a time limit during which they can offer the correct credentials before being locked out.
For more information, visit Our Store
Related Post:
Top 3 Magento 2 WhatsApp Extension You Must Have in 2021
Webiators Share on WhatsApp Extension For Magento 2
Webiators Quote On Whatsapp Extension For Magento 2
Webiators Chat On Whatsapp Extension For Magento 2
Webiators Reindex From Admin Extension For Magento 2
Webiators Delete Orders From Admin Extension For Magento 2
Hit 5 Stars if you find this post helpful