The Magento eCommerce platform has become a standard for e-commerce websites and web stores. It's easy to use, optimize, and helps small businesses grow. In this article, you will learn about professional Magento theme development.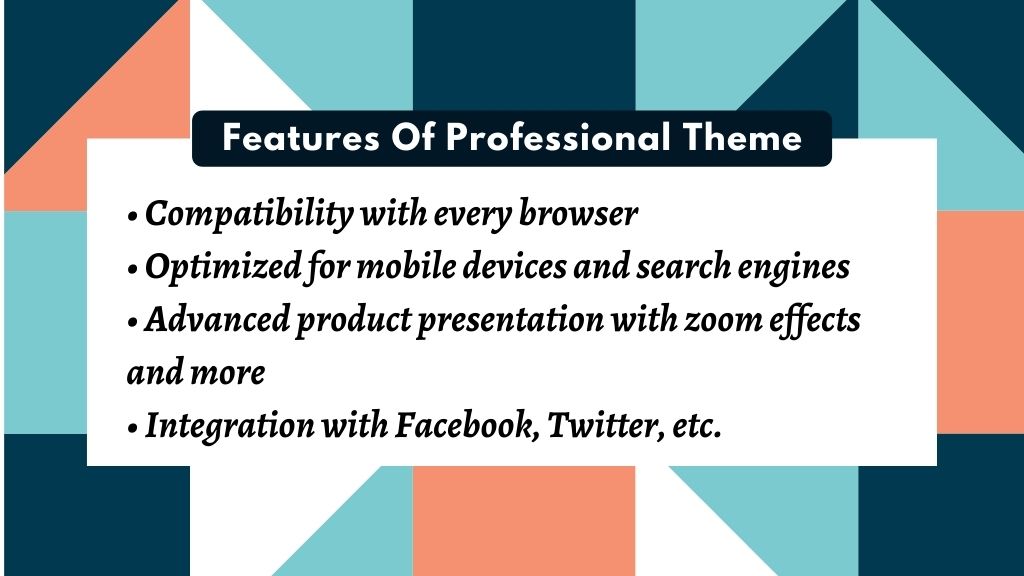 Read: Free vs. Premium Magento Extensions – Benefits Compared
First things first: eCommerce websites need professional themes that are designed to run smoothly with the Magento platform. The Magento platform is a complex and powerful e-commerce platform used by thousands of businesses worldwide. However, it can be difficult to navigate without an idea of the basics. If you want to create an effective online store, you need a web design company that offers custom Magento theme development.
What is a professional Magento theme?
A professional theme is built with the most current coding techniques and will give your website a striking and attractive look without any extra work from your end. Not only does this save you time and effort in building an online store, but it also allows you to focus on expanding your business instead of struggling with the technical aspects.
Here are some of the features you will get in a professional theme:
• Compatibility with every browser
• Optimized for mobile devices and search engines
• Advanced product presentation with zoom effects and more
• Integration with Facebook, Twitter, etc.
If you seek to build an e-commerce website, all these features are necessary for a professional online store.
If you're still not convinced, consider the fact that your competitors are already using these themes for their websites. In today's market, it is hard to build an effective e-commerce website without a professional theme.
Read: Hiring an Ecommerce Development Agency? Here's What You Should Know
How to find a professional Magento theme development company?
You should look for a theme that suits your needs and wants. It's important to choose the right company before you sign any contracts and pay for services. Here are a few things to consider when choosing a company:
• Research the company online. Check out their portfolio and see if they have worked with other businesses like yours. The more businesses the company has worked with, the better your chances of getting quality work.
• Speak to other business owners who have used this company in the past and ask about their experience. This will give you a better idea of what to expect.
• Also, check out reviews about the company on sites like Yelp, Google, and other platforms to get a better idea of how they do business.
How does Magento theme development work?
Professional Magento theme development is very similar to building a custom website. The only difference is that the web design company will use the Magento platform instead of another e-commerce platform. However, with these platforms, more customization is possible than with previous versions. DIY themes are not used by professional designers because of their lack of functionality and lack of support for the latest web standards.
With a custom theme, you can easily change the look, feel, and functionality of your online store. With Magento, you have access to thousands of features and layout options. With an experienced professional theme developer, you will get a design that reflects your business needs and requirements.
Read Magento Certified Developer – 10 Reasons You Need Them On Your Project
How much does a professional Magento theme cost?
The price for a good custom Magento theme will depend on the following factors:
• The number of pages included in the template (more pages will cost more). Usually, these include static pages like contact page, about page, etc. The price also depends on the extent of customization work required.
• The cost of the template itself. There are cheaper and more expensive Magento themes for sale, but their quality varies. You need to check out the reviews before choosing a theme. If you are starting a small business, you can try out one of the free themes that come with every new installation of Magento.
• The features that you want to include in your theme (POPULAR and FREE Magento themes have fewer features than paid for templates).
• The level of customization required, since each customer has his or her own unique needs. This usually includes your logo and nonessential graphics like sticky notes or social media icons etc., which will be used on most pages.
• The level of support you require from the template. If you are building a complex website and want to build your own custom theme, you will need to pay more for it.
• The availability of free support and updates. Since paid Magento themes have more features than their free counterparts, they will also come with better help forums and other technical resources available to customers who buy a paid Magento theme.
Conclusion: The final choice for your business is up to you, but always remember that Magento theme development is a complex process and should be managed by professionals who have experience in building custom Magento web solutions.
To know more, visit https://webiators.com/
Explore More opportunities for your Magento 2 store at Webiators Store
Hit 5 Stars if you find this post helpful