Do you find it frustrating when browsing your Magento 2 store to scroll down to the top of the page after reading a product description, only to have the page jump back up again with more products in your cart? Scroll To Top Extension for Magento 2 is designed to alleviate that frustration, by allowing you to keep scrolling down and never needlessly rise back up. This extension will restore the latest clicked tab on page exit and when you browse a new category so that you can remain on top of all of your favorite products without any hassle.
The problem
The website will have a problem loading, even after loading the web page once. The webpage loads normally until it gets to the bottom of the page then it loads a blank white page and won't go back up to the top of the webpage. This normally only happens on websites with lots of content or images loaded, but still seems to happen randomly on some websites despite not having any images or content that would take up space.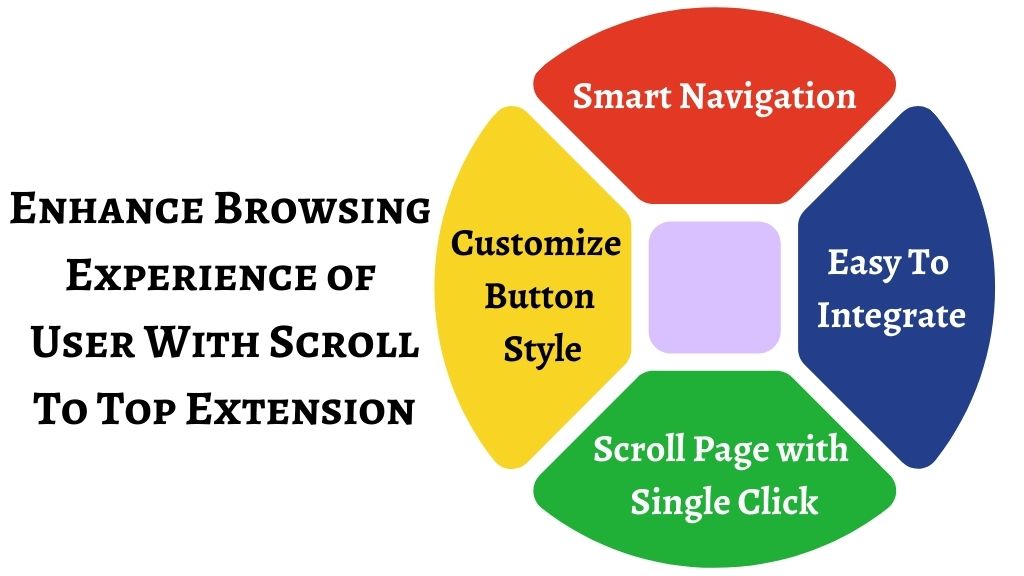 A "Scroll to top" button is often found at the very bottom of web pages so that you can continue reading without scrolling all day long upwards on your computer screen. It cannot be moved to any location in a webpage, which means that there is only one place for this button, and it is found at the very bottom of the page.
When you click it, the page redirects you to the top of the page, where you can continue jumping from link to link just like with all the other web pages. However if there are no links on that entire webpage, then you cannot continue browsing until you click on a link once more to redirect yourself to another web page.
Know more about other Magento 2 extensions
Sometimes the "Scroll to top" button is not visible on the webpage at all, and you have to scroll all the way to the bottom of the page just to find it. Not everyone knows where that button is or that it even exists, but most users do know about them and will continue scrolling up just like you would with any other web page, assuming that there are links on the page itself.
Just press that button as it's easy enough for anyone to learn how to use. You will have no problems getting around from place to place once you can find this button easily on any webpage. You can be sure to find that button on any web page, but what about the problem of it not working properly?
Scroll to top is a tip that you need to know because it may come in handy one day. This is a type of internet tip that everyone should know, because even websites without any images or content are affected by this glitch. If you do not know how to fix this, then look no further as there is only one answer available; use your mouse clicker and click the scroll bar up button at the very bottom of the screen once more.
To know more, visit https://store.webiators.com/
Explore More opportunities for your Magento 2 store at Webiators Store
Hit 5 Stars if you find this post helpful