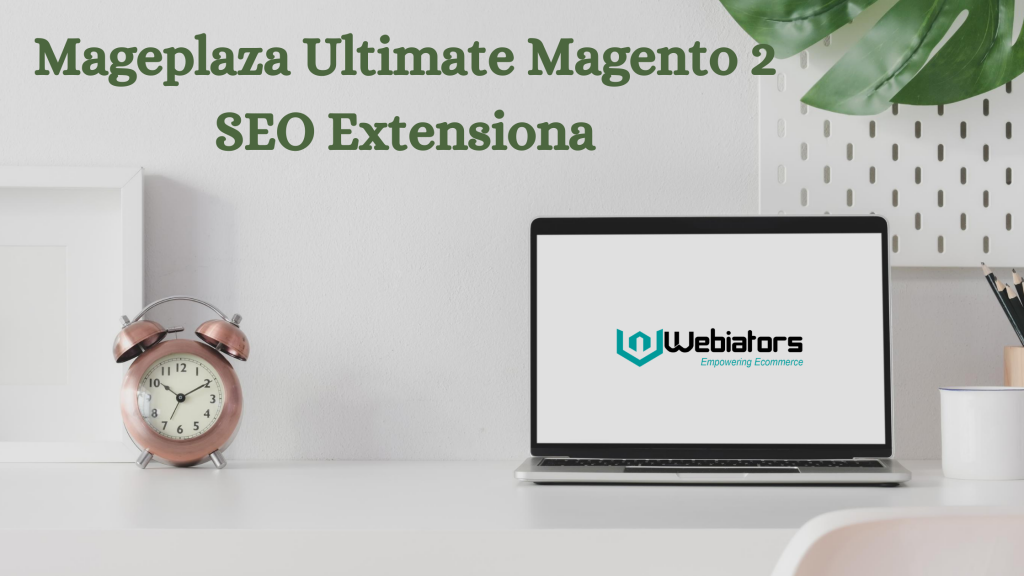 In this blog created by Webiators, the store owners will know why and how Magepalaza's Ultimate Magento 2 SEO extension can support them. Before knowing about the features of this extension, it is important to know what is the ultimate Magento 2 SEO extension.
The Ultimate SEO extension for Magento 2 is one of the most popular and powerful extensions of Magento stores. It is like a full featured SEO solution which covers all the activities of on page SEO. Then whether it is customization of small page elements or building the architecture of a well thought out site.
The Ultimate SEO Extension by Mageplaza gives you a very amazing speed to your Magento Store as well as helps you to automatically optimize and improve Magento Store performance in search engines. Not only this, it helps your store achieve the highest rank among the most popular and famous search engines like Google, Bing, or Yahoo etc.
This best SEO extension for Magento 2 is automatically activated without installing any code modifications. It is also compatible with your store so if store owners can include Meta descriptions and Meta keywords for their product. With this help, you can be able to improve the SEO of your store completely.
In this article some powerful features of the Mageplaza extension are explained in detail.
1. Using the Ultimate Magento 2 SEO Module Report feature, you can solve the following biggest issues covered in this report such as missing metadata issues, 404 pages, low word count pages and duplicate content issues, etc.
2. This Magento 2 SEO extension of Mageplaza helps to preview Google search results in the backend without presenting data to any search engine.
3. This extension helps to boost SEO performance necessarily. Not only this but it automatically eliminates the negative effects and loss of traffic in your site's search rankings to prevent duplicate content.
4. It is very important for marketers to understand metadata well and use it properly to help drive visitors to search engines. This is a powerful feature that fully allows you to set mass and dynamic metadata information for products, categories, pages, layered navigation.
Here is a list of all the features of the Ultimate Magento 2 SEO Extension of Mageplaza.
Preventing duplicate content problem
Structured Data
SEO Metadata template rules
Hreflang tag
SEO Report
Page Analysis (Rich Snippets preview)
Advanced HTML/XML sitemaps
SEO checklist
Cross links
Link alternate tag
If you also want the highest rank for your store in famous and popular search engines and want to use this extension successfully, then you can contact us, we are fully able to help you and you will get related to your Magento store. Anyone is able to help solve any problem if you have any problem related to it and get it resolved by us. If you do not want, then you can also contact us with the help of this live chat option.
Thank You 😉
Hit 5 Stars if you find this post helpful