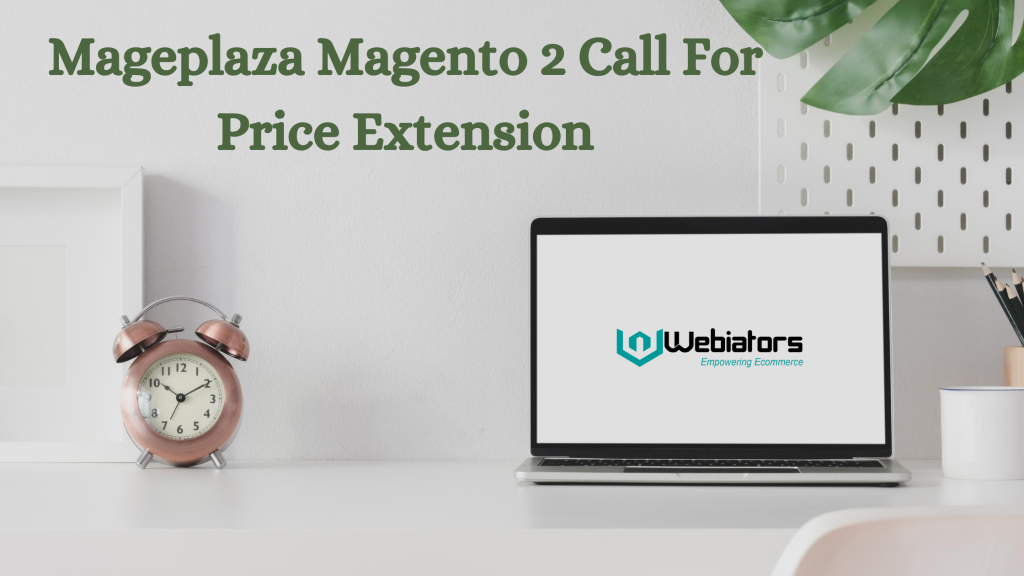 At the present time, many traders wish to display only the information related to their product rather than displaying the prices of the products on their website and online stores. There can be many reasons for traders to have such desire, which you will know in this article. However, the original Magento does not provide this feature. Magepalaza Magento 2 Call for Price Extension has been developed to meet some of the special needs of store owners.
The basic purpose of not showing the price of the product is that buyers can contact the store owner directly to know the price of any product. This is a very efficient way to increase communication between customers and the store owner. By doing this, the interaction between them can be more sensitive and personal, which provides great support in increasing the success rate of shopping.
Not only this, even after the products are sold by a large number of distributors, but Mageplaza's Call for Price extension supports shoppers from losing potential customers and becoming non-public to avoid competition.
If store owners install Magento 2 Call for Price Extension at their store, then they can get success in changing the decision of customers to leave the store knowing the price of the product. With this extension, store owners can get more time to explain to the customers in-depth about the value of the product and its features and they can encourage the customers to buy the product.
Here we will tell you in detail about some essential features of Mageplaza's Magento 2 Call for Price Extension:
Store owners can customize the add to cart button with this extension. It has many options. The add to cart button can be changed to hide the price on the product page by using various options such as redirecting to a URL, displaying a quote form like a popup or entering to see the price, etc.
Easy management of visibility
This extension also provides services to easily set price visibility for some visitors. This can be set by the admin, customer group, or store view of any group. This option helps a lot to encourage shoppers to communicate directly to particular customers and to effectively manage price visibility.
For store admins
General configuration
Enable/ Disable the extension Create Term and Condition URL link in the request form
Disable the Checkout page by customer groups: General, Wholesalers, Retailers
Enable/ Disable email notification to admin
Create the status name for request: To do, Doing, To review, Done
Disable/ Remain default function: Add to compare, Wishlist
Disable Shopping cart by Customer groups: General, Wholesalers, Retailers
Request Management
View, manage and edit all information of customers' requests via request management grid including product name, SKU, store view, status, customers' information and messages
View, edit each request information
Choose status for a particular request
For customers
Log-in to see the price
Be navigated to a new page for more information
Fill the request form to ask for the price
Directly communicate with store
Rule Management
View, manage and edit all rule information by rule management grid
Set name, status, store view, customer group, valid time, priority for a rule
Choose an action for the button: Hide Add to cart, Request Price form Popup, Log-in Popup, Redirect to an URL
Add redirect URL to the label
Enable/ Disable Terms and Conditions checkbox
Choose separate rule for a product
Choose a name for Button label
Set customer information fields of the request form: Name, Email, Phone number, Note
Set conditions applied for specific categories
To successfully install Mageplaza Call For Price Extension at any Magento Store, our Magento Expert is ready to help you anytime. If you also want to install this extension on your store or want any information related to it, then you can also talk with the help of the live chat option, ya can also contact us through the link given below.
Thank You!
Hit 5 Stars if you find this post helpful