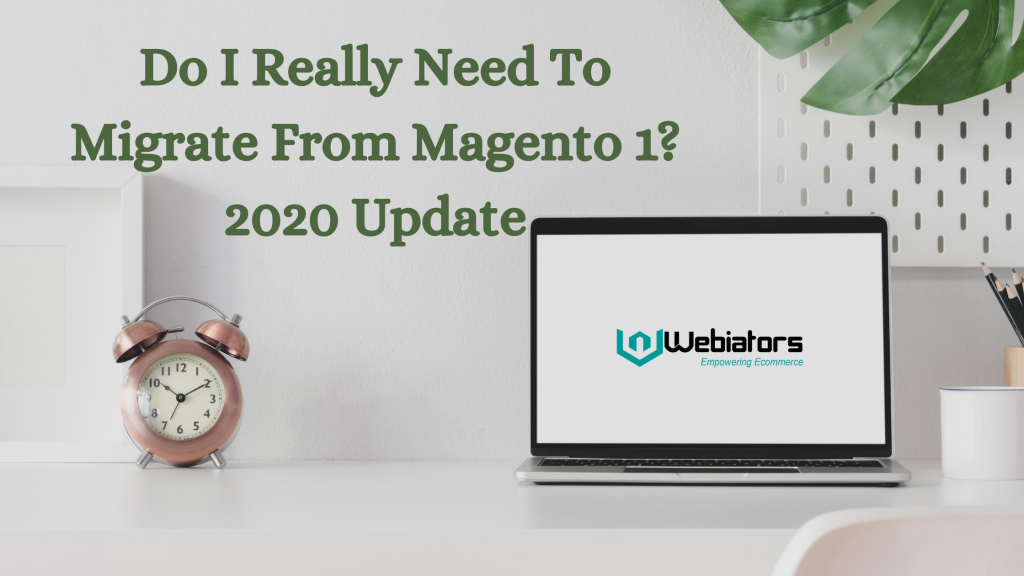 Worrying about your Magento site? The biggest dilemma which Magento user is now facing is " Do i really need to migrate from Magento 1?" Well the answer is surely "yes". Magento has officially announced that all versions of Magento 1 will become end of life (EOL) on June 30, 2020. This means that no quality fixes or security patches will be deployed for Magento 1 after this date. If you do not get your Magento 1 migrated, your business could be vulnerable to security breaches, and will not comply with the Payment Card Industry Data Security Standards (PCI DSS).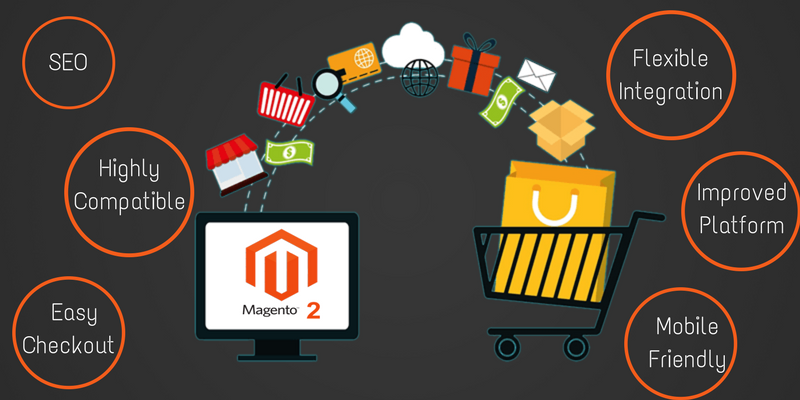 What Could Happen If We Do Not Migrate To Magento 2?
An Increase In Your Risk Of Data Breach
Magento 1 users will become a security target after June 30, 2020. The damage to your brand and reputation from such a breach can be long-lasting.
Your Compliant With The Payment Card Industry Data Security Standards (PCI DSS) Will Be Gone
With respect to PCI DSS compliance, they emphasize that failing to migrate off a Magento 1 ecommerce website by June 2020 will cause merchants to fall out of PCI DSS compliance. This is because you will no longer be able to comply with Requirement 6, stating that you "develop and maintain secure systems and applications by installing applicable vendor-supplied security patches". They conclude that in the event of a breach, SME merchants will no longer meet the qualifying criteria for the payment forensic investigation (PFI) 'Lite'. Instead, you will be expected to hire an external PCI forensic investigator to carry out a full PFI investigation, which is costly and time consuming. PCI forensic investigators can be found here. This information holds true irrespective of your acquirer or PSP.
If you are planning to carry out the migration process on your own, for your store, the post is for you! Here's everything you need to know to migrate from Magento 1 to Magento 2!
What should be kept in mind before Magento Migration?
Before you upgrade Magento 1 to Magento 2, here are some essential aspects to consider:
Review and analyze what needs to be kept or removed from the new Magento 2 website.
Make sure you have a full backup of your Magento 1 store and the required database, files, and folders.
Avoid using the live store for the migration process. Transfer the data from the cloned database of the Magento 1 store.
Check if your current extensions, custom code, and themes are compatible with the Magento 2.
The process is divided into four stages
Theme Migration
Extension Migration
Customizations Migration
Data Migration
The process is complicated and requires professional attention! One cannot afford any mistake in the migration process as it may result in data loss or improper store functioning. Such a mistake may incur a huge loss in business and so it's wise to ask for the expert's advice.
If You Are Planning To Move From Magento To Other Platform
While there are other platforms like OsCommerce, OpenCart, Zen Cart and WordPress etc., and are among the leading open source ecommerce platforms, Magento is widely regarded as the most search engine friendly ecommerce platform available in the market. This open source ecommerce platform, besides having rich features, offers users an unrivaled flexibility to manage content, looks, and functionality of their ecommerce store. Magento will give you the ultimate ecommerce solution with a powerful blend of highly scalable design and a wide-ranging support network.
Some Of Magento's Amazing Features
A well-organized back end
A shopping cart that is easy to update
A nice default template
Add-on modules that have new and significant capabilities
A businessman from any industry can opt for this platform and register huge success. Magento is a great ecommerce solution for any company that is growing, has customers all over the world, and caters even for multi-industry companies.
Magento is an ultimate e-commerce solution which offers high scale of security and a great business environment. If you are looking to build your website in Magento and looking for the best and reasonable Magento Developer, Webiators is the best option to contact for. We helps you to build your Magento website with attractive features and proper functionalities and migrate to Magento 2 with best deals.
Hit 5 Stars if you find this post helpful