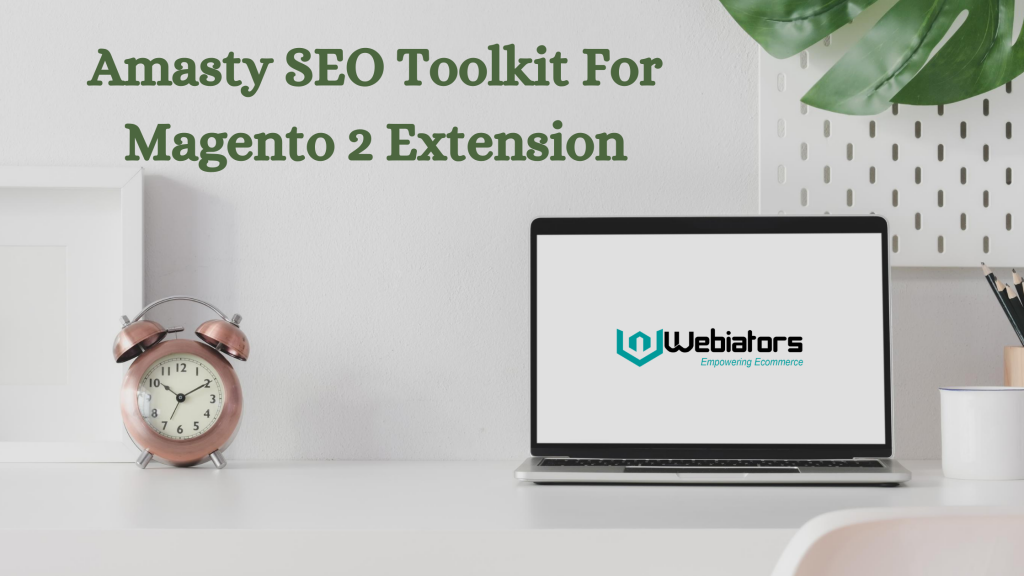 SEO toolkit for Magento 2 is Amasty's most powerful and popular tool kit. Which is able to completely solve all the problems related to SEO on Magento Store with a single extension. This SEO toolkit extension of Amasty helps cover all the activities of SEO. Using this, any store owner can not only give their Magento store a very amazing speed but also automatically help optimize and improve store performance in Google search.
SEO Toolkit is like an all-in-one Magento 2 SEO solution that is capable of increasing SEO effectiveness for your store in every way. This model is automatically activated for each Magento store without installing any code modifications. The SEO Toolkit for Magento 2 helps support the creation of top-notch and most visible results in many well-known search engine results. Not only that, but this extension enables store owners to increase their customer flow.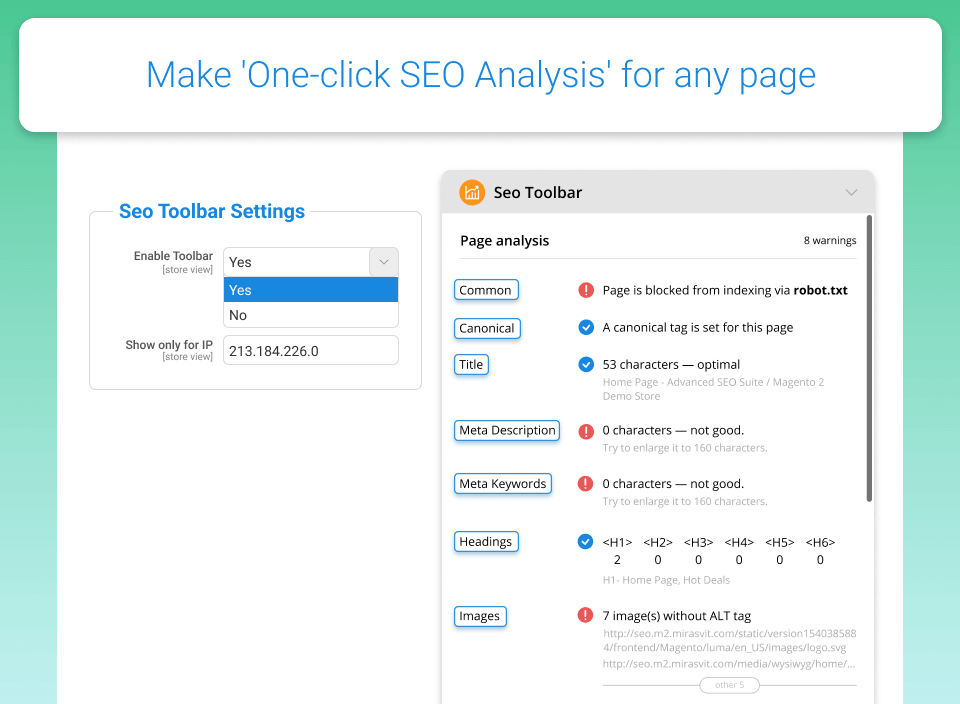 This Amasty model is designed to improve your store ranking placement in SERP with the most effective friendly strategies. With this, store owners can reduce the excess expenditure on advertising paid for their stores. With this, by completing at least the configuration well, you can also be able to run more qualitative traffic.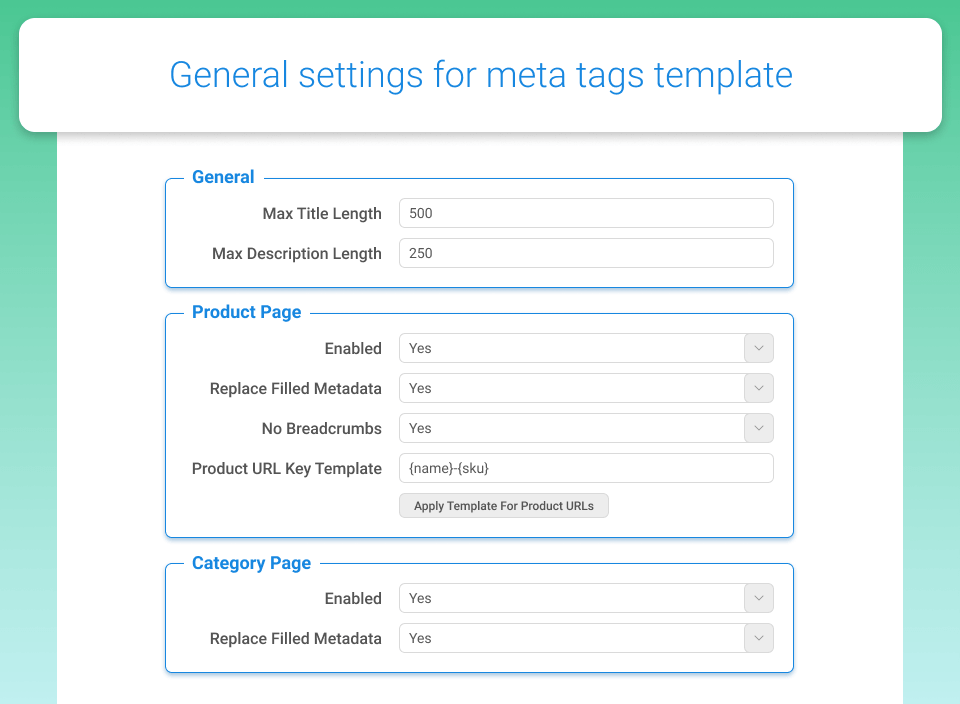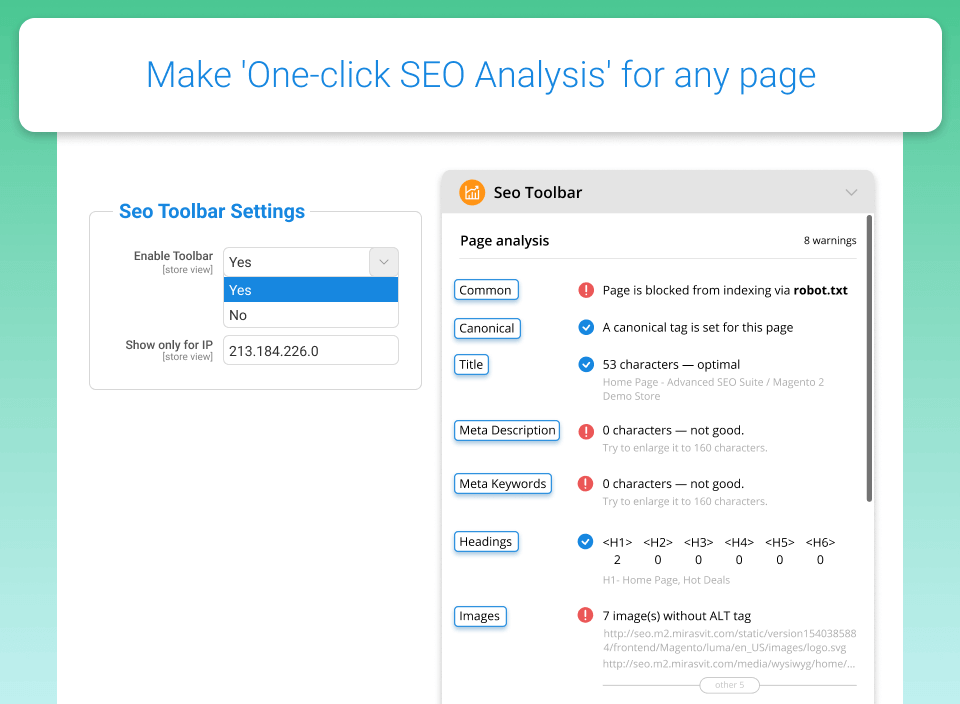 Here is the complete list of Features of SEO toolkit extension of Amasty
Improve store ranking
Stand out from competitors
Increase store visibility
Get more organic users
Avoid broken links
Attract relevant traffic
Improve store indexing
Eliminate duplicate content
Boost sales revenue
Reduce Manual Work
If you also want to successfully use this extension for your Magento Store, then you can contact us. We are happy to inform you that our team certified Magento Experts can fully help you grow your eCommerce store.
Not only this but if you are facing any problems related to your Magento store such as an abandoned cart, more time loading the page on the store and also other problems that your store on search engine If you have a negative impact on our ranking, then through this live chat option you can also tell us about your problem. In the comment section below, you can discuss with our Magento developer about your problem.
Thank You! 😉
Hit 5 Stars if you find this post helpful