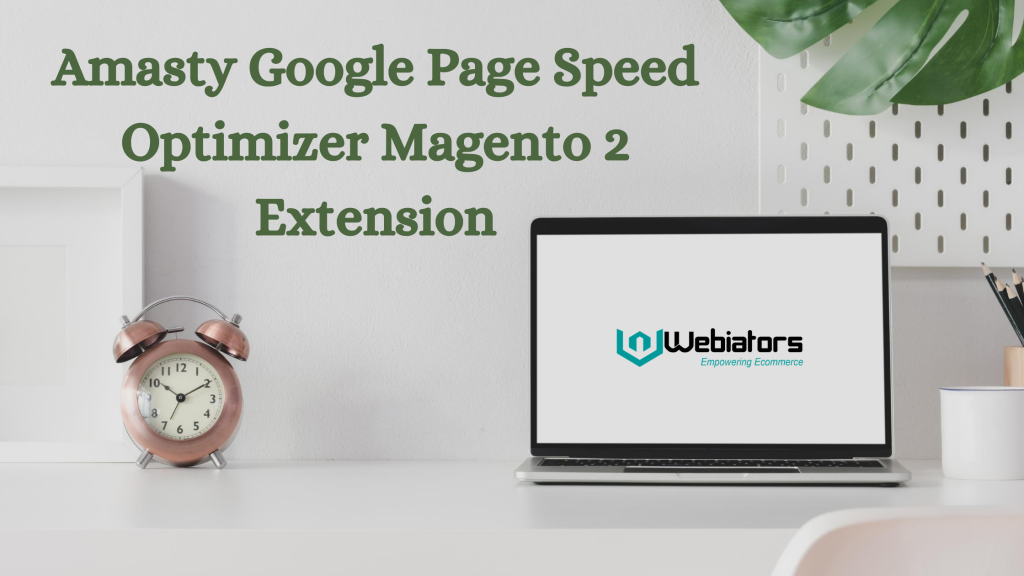 Along with the increasing internet usage all over the world, the e-commerce business is also increasing rapidly. Everyday people are thinking to increase the e-commerce business even further. But it is also seen that for e-commerce merchants, the slow pace of their stores is becoming a major cause for concern.
The slow speed of any page on the store is a big reason to affect the user experience very badly. Due to which it is difficult for customers to trust online stores and cart abandonment rate is also increasing. This is the reason why store owners are also at increased risk of lowering their store's rank on search engines, which is a major concern for any e-commerce store owner.
Keeping in mind these problems of the store owner, we will expand the key features of the Magento 2 Google Page Speed ​​Optimizer extension developed by Amasty to show you how to overcome your problems by offering the necessary performance optimization techniques. Helps you solve problems related to your store speed.
In this blog, we are trying to explain to you completely how you can increase the loading speed of pages on your store by using Amasty's Magento 2 Google Page Speed ​​Optimizer extension. And how can you be able to reach your potential customers without losing any customers?
Below we are giving you information about the features of Amasty Magento 2 Google Page Speed ​​Optimizer Extension, as well as its backend structure and configuration.
Benefits of Amasty Magento 2 Google Page Speed ​​Optimizer Extension
With this, you may be able to prevent visitors from leaving the store after providing a higher store page display level.
By using this extension you can increase search engine traffic with a customized position in Google Snake.
Incredibly, having the page load faster on the store can change the impact of the negative experience of users into a positive experience.
List of some important Features of Amasty Magento 2 Google Page Speed Optimizer Extension:
Image optimization
Convert images to WebP format
Use PNG/GIF optimization
Choose JPEG compress strategy
Select resize image algorithm
Create images in smaller resolutions
Due to the high volume of images on store pages, those images require a lot of bandwidth on the Internet and this causes store speeds to be very slow which also affects the store's rank in search engines. And at the same time the positive user experience begins to decline. This also has a very bad effect on store sales.
The Amasty Google Page Speed ​​Optimizer extension acts like a tool that is capable of compressing images automatically. Yes, this extension can be compressed without reducing the quality of images. This module supports the most commonly used image formats such as gif, jpg and png. And if JPEG optimization is to be done then it allows you to set the level of compression for JPEG optimization and to apply to selected folders with images.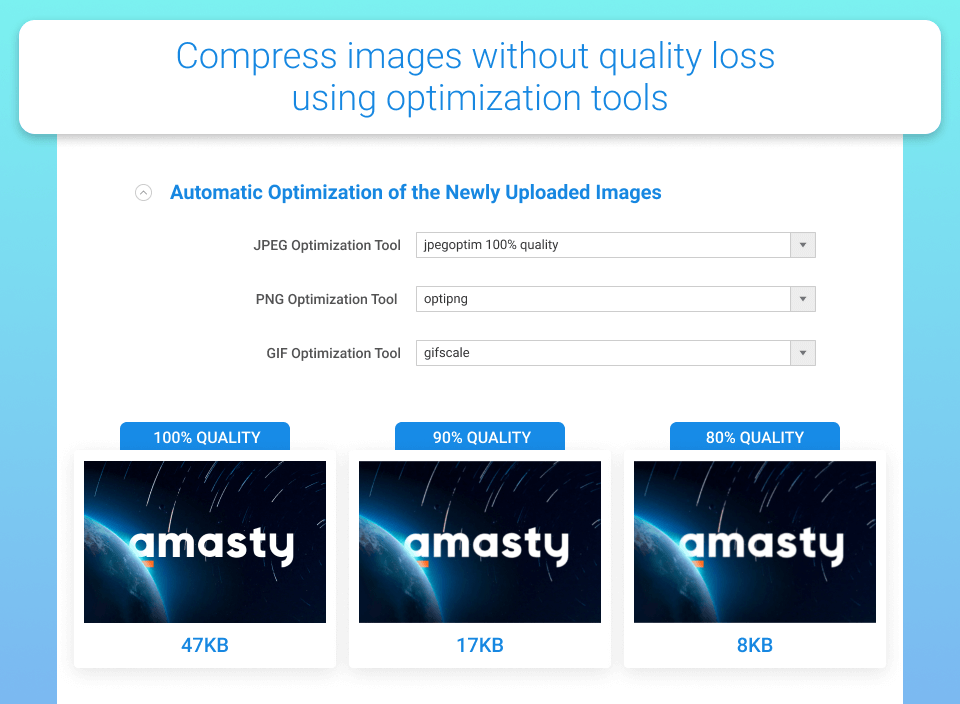 In addition, the WebP format in the Amasty extension allows reducing the size of images by maintaining the same quality. It allows for better-optimized compression than JPG and PNG. This module provides support for WebP image generation and detection, not only that it has transparency in the same way as WebP files are like PNG or GIF images.
Code optimization
Minify HTML, CSS and JS
Merge CSS and JS
Implement Flat Tables
Defer Fonts and Print CSS Loading
Move JS to Footer
The Amasty Google Page Speed ​​Optimizer extension allows for the optimization of images as well as code optimization. This extension provides settings whose configurations can enable you to automatically compress CSS, HTML and JS files. Doing this will increase your store speed more. By using it, you can reduce your code by removing some unnecessary elements without any negative effects. Not only this, but this module also allows you to merge JavaScript files. By taking advantage of these features of Amasty Google Page Speed ​​Optimizer extension, you can make your store pages loadable faster, and it will help you to provide a better experience to the users at your store.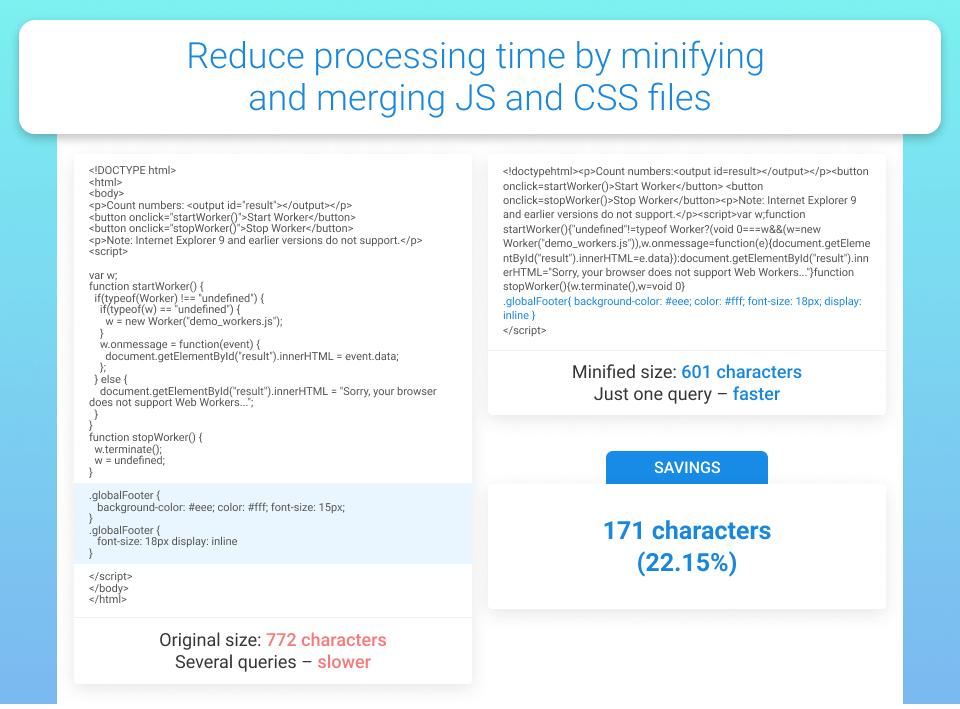 This extension also allows you to do CSS customization to improve the performance of your store so you can merge and minimize all CSS files.
With this help, you can also shrink HTML files with inline Javascript and CSS. By shortening the HTML code, you may be able to save many bytes of data and this can further increase the loading speed of store pages.
With the Amasty Google Page Speed ​​Optimizer Magento 2 extension, you can increase the performance of your store even more. This extension is like a boon for the e-commerce store which is able to provide greater convenience benefits in less time. This increases your users' trust for your store even more. If you want to get more information related to this extension, then you can contact us with the help of this live chat option. If you are looking for a solution to any other problem related to your Magento store, then you can contact us by rest, we assure you that our Magento Experts are able to give you better solutions.
Thank You! 😉
Hit 5 Stars if you find this post helpful