When small firms first start out, they frequently concentrate on finding ways to bring in their first clients. They might rely on conventional online marketing strategies, such print ads, coupon mailers, or even outdoor advertising. Businesses may think that because they provide a high-quality good or service, customers would eventually find them.
Because it connects a firm with its clients when they are online and works in all industries, online marketing is crucial. When companies appear on Google through SEO and PPC, on social media through social media marketing, and via email through email marketing, it connects them with ideal customers.
There is a better and simpler way, even though this tactic may only generate a little amount of business. Small businesses might benefit from combining their traditional and online marketing by taking into account the global marketplace of potential customers online. No small business, regardless of how new, should disregard digital media as a means of generating leads and turning interest into consumers.
The Advantages Of Online Marketing Strategy
A much broader number of potential clients can be found online than you would ever be able to draw exclusively locally. You may reach a worldwide audience with online marketing strategies in a method that is affordable, scalable, and quantifiable.
The Following Are Some Of The Main Advantages Of Online Marketing:
the capacity to communicate with prospects and discover precisely what they require, or the capacity to better understand your clients!
the capacity to communicate with anybody, anywhere, thanks to the lack of physical distance with digital
Target the appropriate target at the right moment with online marketing's easier personalisation
At each stage of the purchasing process, communicate with your prospects.
Spend less and reach out to more people
To build brand loyalty, get to know your audience and encourage engagement. Take a cue from the success of consumer loyalty programmes.
Easily and immediately track and monitor the results of your marketing initiatives.
Let's examine the advantages of online marketing and the strategies for using online platforms to expand your organisation.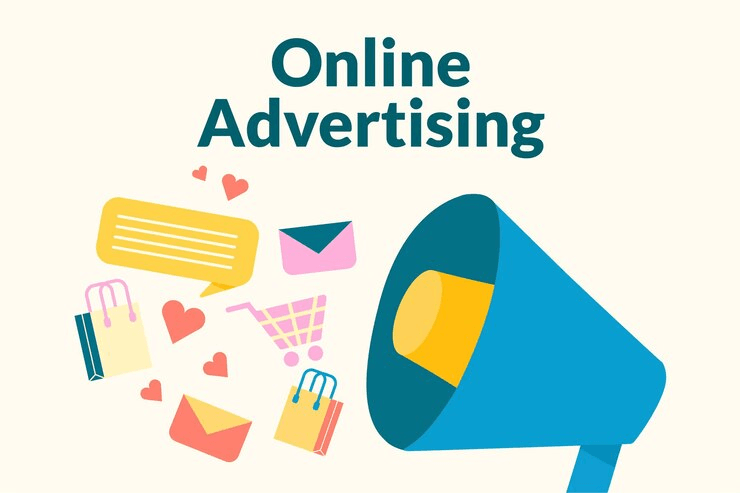 Also Read: Ultimate Guide to Create Digital Marketing Strategy That Works
Interactivity
Through website comments, messages, reviews, and social network posts, online marketing enables you to interact directly with the consumers who visit your material. Customers will feel appreciated and that they are a part of the community you are creating if you demonstrate that you care about what they have to say and think. Additionally, it enables you to compile priceless data about client reactions and preferences.
Tracking
online marketing allows you to track your clients' behaviours in addition to engaging with them. Just before they make a purchase, you may keep track of the adverts and information they have viewed. This reveals the best marketing strategies, enabling you to adjust and enhance your plan.
Authority
Commenting on topics and debates that concern your brand or sector is simple with online marketing. By doing this, you may position yourself as an authority on the subject, earning readers' trust and encouraging them to return for additional details and finally make a purchase. With the help of online marketing, you can present yourself as the industry authority that you are and inspire confidence in your company.
Affordability
online marketing is far more affordable than previous forms of advertising. The exact costs vary depending on what you're doing, but advertising spend is typically less than other types of promotion.
Starting A Small Business's online marketing Campaign
If you've never used online marketing for a business before, its limitless prospects may seem frightening. The number of platforms and phrases used in online marketing could give the impression that it is a more complicated operation than it actually is.
Small businesses can think they lack the resources (time or cash) to compete online. Because of this, many people choose to proceed slowly and stay with one or two traditional means of advertising, figuring that their business will change as time goes on.
The market is crowded, and while word-of-mouth and client referrals can help drive traffic, customers will have a hard time finding your business unless you appear in the locations where they hang out. After all, there are 4.6 billion users of the internet.
Find If/That Your Clients Are Online
The first thing someone will do when they are interested in your business, whether it be in your sector or they are intrigued about your brand, is study online and see what they can learn about you.
Customers now expect businesses to have websites and social media accounts. They can be looking for reviews to find out what others have to say about your business and determine whether it's a good place to conduct business. Consumers read internet reviews for 87% of local companies, a 6% increase from 2019 to 2020.
Therefore, if a potential customer can't discover you online, they might assume that your company isn't authentic. There is a very significant probability that many of these potential customers will decide not to take your company seriously and will leave right away.
Discover What Your Competitors Are Doing Online
You must observe what your rivals are doing and take notes if you want your firm to succeed. Consider your rivals as individuals you can learn from rather than as someone you need to defeat.
You can get a good notion of what is and isn't working by seeing what your competitors are doing online. Whatever industry you are in, it's probable that your rivals have a presence online.
Research is a terrific approach to learn what your rivals are up to. Find out what platforms they utilise, whether they concentrate on keywords, and whether they employ influencers to increase traffic. You can do this thanks to some fantastic web tools, which is fortunate.
Hit 5 Stars if you find this post helpful