Your eCommerce website serves as an online storefront. To succeed in business, you must make it appealing, approachable, and highly functional. Having a fantastic product is not sufficient; you also need to provide it to the user in a way that is visually appealing, useful, and simple to locate. Additionally, it must enhance your goods. The Magento site you choose is essential because of this. An excellent Magento site for one product in one region could be a total failure for another product or with a different audience. The huge developer community of Magento is one of its greatest benefits. It helps improve the look and functionality of the eCommerce store by integrating premium Magento 2 themes, themes, and much more. It can be difficult to choose the finest Magento 2 theme for your online store from the many that are available, especially if you want to stand out from the crowd. Let's get started. In this post, we'll talk about a few factors that might assist you in determining "how to choose Magento themes."
Is The Theme Current?
The Magento product is always being updated and improved. Therefore, older themes may not always work with Magento's most recent version. This means that some features might not function since the most recent version of Magento does not support them.
Is The Design Of The theme Appropriate?
Purchasing a theme that won't promote your goods and showcase it to its best potential is pointless. The type of your goods must be accommodated by your theme. Do photos need to include a zoom feature? Do you require that clients have the option of choosing between various sizes and colours for the same product? When selecting your Magento theme, these requirements should be taken into account.
Is It Programmable?
Your theme must enable customization to meet your precise needs and specifications.
It should be simple to add new products, remove old ones, adjust prices, or alter the colour palette to promote a seasonal promotion. Your theme must be able to survive normal growth and adjustments; otherwise, you will need to redesign your website frequently. When considering which theme to choose, look for the "Live Theme Editor" option. You won't ever need to go offline or purchase a new theme to make changes to your theme thanks to this tool.
Is The User Interface Intuitive?
Although utility is just as vital as having a visually appealing layout, Your customers should find it simple to choose what they want, organise deliveries, and make payments. To ensure the quickest sales funnel, the site's UX and navigation must be easy to use.
Does It Support Promos And Banners?
You should be able to place advertising, sales, and promotions in the theme's blocks and areas. This is a powerful approach to communicate with customers, especially when something is new or there is a limited-time offer (like a sale). Make sure that the theme supports these.
Is The Theme Compatible And Responsive?
According to statistics, mobile devices accounted for a stunning 40% of internet purchases in 2016! This calls for a strong mobile connection for your eCommerce store. You will effectively lose 40% of your prospective customers if your website is not mobile-friendly. Cross-browser compatibility is another factor to consider in this area. Different people employ various browsers. Your website must function properly in all of the most widely used browsers.
Also Read: How To Increase Sales With Ecommerce Copywriting?
The Theme Loads Very Rapidly
Your business will suffer if your website takes a long time to load for two reasons. One is that online users have extremely little patience. Customers will just click to the next site if yours doesn't load in a matter of seconds. The second argument is that a slow website will cause Google to lower your ranking. Which basically means that buyers won't ever find you.
Can Theme Be Made Seo-Friendly?
Although Magento sites are typically configured to be SEO friendly, it doesn't hurt to double-check. To rank with search engines, an eCommerce theme needs to adhere to rigorous scripting guidelines. If you are unsure of how to verify that the theme is set up in accordance with HTML/CSS specifications, you should at the very least be sure to purchase it from a trustworthy vendor and think about hiring a specialist web developer to check it out for you.
Does It Allow For Blogs?
Hosting a blog on your website is one technique that we know is beneficial for SEO and is seen as good brand practice. An excellent theme should have space built into its design for a blog.
Is It Compatible With Your Social Media Platforms?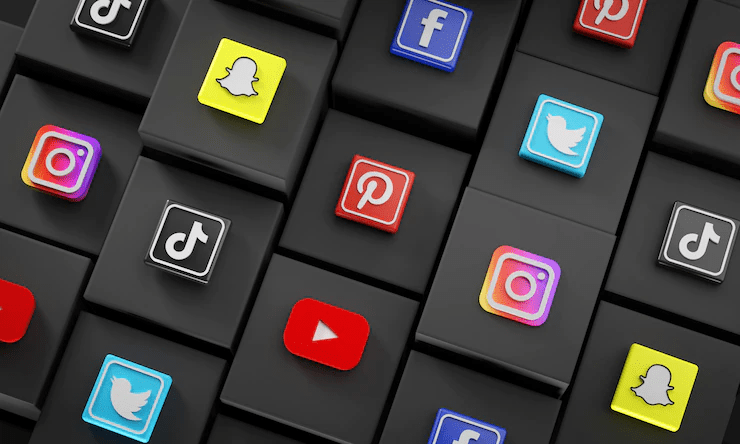 A fantastic tool for building a brand and preserving its essence online is social media. It's a good place to build customer loyalty and establish a human connection with your clients.
To enable your customers to connect with you in the online environment of their choice, a good e-commerce site must include social settings. It's also fantastic if they can use these platforms to share the products on their "wish list". This increases your visibility and makes it easier for visitors to your website to find what they want. Their ability to follow you on multiple Social Media platforms should also be aided by your theme.
Is It Simple To Install And Use?
Installation instructions for the theme should be simple to grasp and clearly written. Additionally, it must succinctly describe how to put various requirements and design components into use as well as how to customise the theme to your requirements. It ought to provide instructions on the required image size and format as well as field suggestions.
Make sure you carefully review the details offered here. It's critical that the theme you select makes it simple for you to maintain and make adjustments to your site even if you decide to have a professional set it up for you.
Hit 5 Stars if you find this post helpful