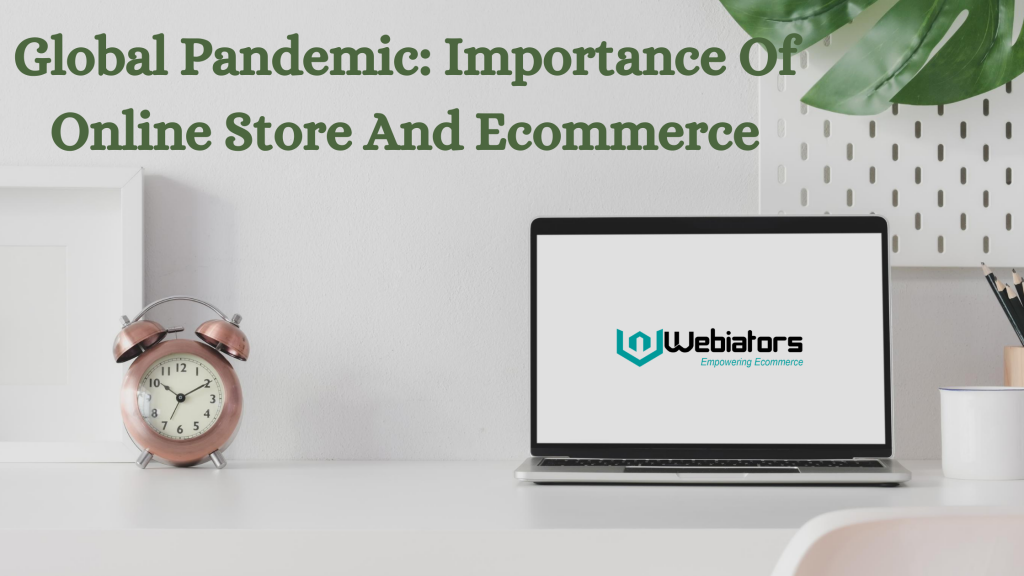 The term eCommerce alludes to the way toward purchasing and selling merchandise and enterprises on the web, however as of late the shopping experience has reached out past that. For instance, retailers that have a physical area can join eCommerce by permitting clients to peruse on the web and get available.
In addition to allowing retailers to better serve existing customers in this global pandemic by making shopping easier for them, an online store can allow businesses to find totally new audiences — ones that may never enter their physical location, and an increased importance of online store and ecommerce can be seen. Independent retailers, small businesses, and large corporations can all benefit from incorporating eCommerce into their business strategy.
Here are a few benefits of running an eCommerce store:
24/7 shopping: Many eCommerce websites allow shoppers to peruse products and make buying decisions at any time, day or night. This makes shopping easier for customers, and that kind of accessibility is a huge competitive advantage. Plus, integration with social media allows businesses to take advantage of even more channels to engage with customers.
Widened scope: A physical store is limited to selling to customers who are in the area. Many eCommerce websites extend businesses to people all over the country or around the world, vastly expanding its customer base and potential revenue. Selling online also offers the ability to broaden or increase inventory — the number of items a business can sell online doesn't need to be limited in the same way as a physical store, which might be a consideration to increase cash flow.
Purchase-funnel clarity: Currently, it's nearly impossible to track how often a single customer comes to a physical store to browse before making a purchasing decision. However, an online store can track a customer's every click, providing valuable insights into the purchasing process and paving the way for marketing opportunities (such as abandoned cart emails) to nudge customers who may be on the fence about purchasing.
Fear Of Missing Out (FOMO)
No one in this world would ever want to lose the control over their customers specially during this global pandemic and thus the importance of online store and ecommerce has been increased over time. People are looking for an online center to fulfill their day to day need and to be safe and get everything in hand at their door steps. And this is the time for stores to take a step closer to their customers and increase their online presence by entering into the ecommerce world. No one would want to go through the fear of missing out in this pandemic and get lost with their business and we are providing you an opportunity to be recognised in more wider picture and build an online relation with you existing and new customers.
To get started selling online, you'll need to create an eCommerce website or shop for your business, list products, set up payments, and set up your online business operations (such as order fulfillment, shipping, sales tax, and more). Webiators has everything you need for eCommerce, so you can get up and running quickly and easily.
No design skills needed.We give you complete control over the look and feel of your website, from its layout, to content and colors. Buyers are conducting extensive research online before ever speaking to a sales person. Buyers are also making more direct purchases online and via their smartphone, never stepping foot into traditional brick-and-mortar locations. The internet makes doing business much easier and faster. It's led to changes in the way people do business with a rapidly growing world wide trend towards online shopping or e-commerce.
So, have I given enough reasons to choose online shopping over conventional shopping? If you or your business are looking for an online shopping solution, feel free to contact Webiators.
Hit 5 Stars if you find this post helpful