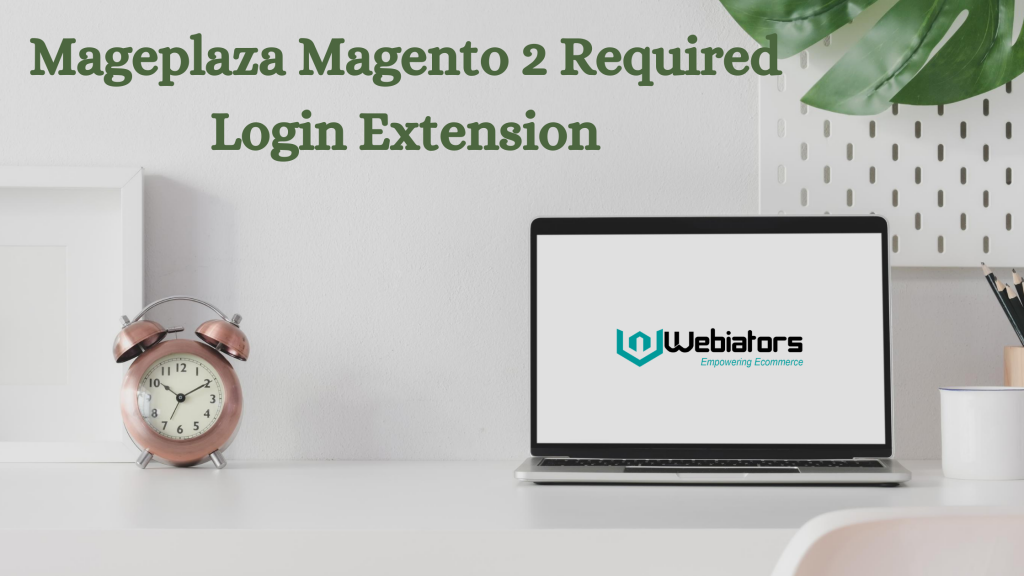 One of the most important things for any business to keep their sensitive information secure, so the creation of a login extension requested by Mageplaza to protect business privacy for any store in Magento 2 and provide sensitive information such as privacy policy, product details and Prices etc. have been made to make it even more secure.
This module of Mageplaza can be implemented on any page as per the requirement which forces visitors to login or register first to access and view the detail page. In other words, we can say that this required login extension helps prevent visitors from accessing the site or store without logging in, as well as enables them to generate and manage customer information. After the customers log in, the administrator can send them to any page as per their wish.
Using Mageplaza's Magento 2 Required login extension makes it very easy for store owners to control customer access to their stores. And if the number of customer account registrations becomes sufficient then the store owners can also discontinue the account creation facility to ensure the safety of their store.
Here you are being told about some essential and effective features of Mageplaza Required Login Extension.
Restrict access to login visitors only
Mageplaza is the essential login add-on tool that applies to specific pages, and visitors who want to view page information must first log into their accounts. To login, the user has to fill in the email address and password of their already registered account correctly.
Set the login requirement for any page
Required login can be applied for any type of page. With its help, store owners are able to select multiple pages even without the need to sign into action. Along with the default pages, the required login can also be applied to the category page, contact page, checkout onepage, checkout cart page, catalog search page, and product view page.
Redirect customers to targeted pages
Redirect customers to targeted pages is a very useful feature through which store owners can take advantage of moving customers to targeted pages for a number of specific purposes, in other words after customers have successfully logged into their accounts, To be redirected to a specific page.
You can also increase the security of sensitive information for your business even more by using this extension. And with this, you can also redirect your customers to targeted pages easily. If you want to get any information related to this extension, then you can contact us, or with the help of the Live Chat option, you are able to talk about any information related to it.
Thank you! 😉
Hit 5 Stars if you find this post helpful