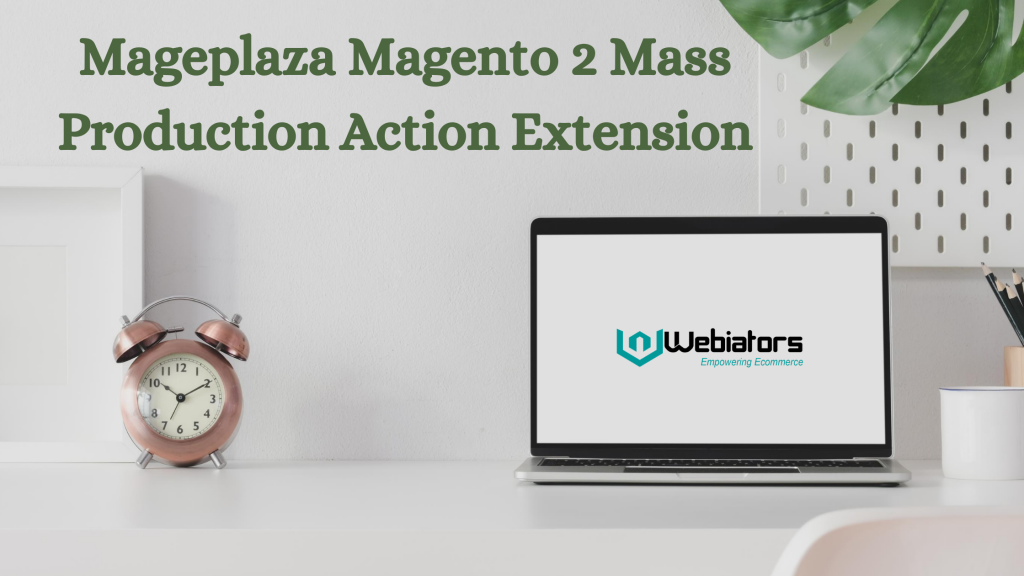 Magento 2 is a very large e-commerce platform with the help of store owners to extend their products and services to as many people as possible. And being an e-commerce store, it is obvious that store owners need to update and edit a large number of products at the store, but it is a time-consuming process. This is a big reason for every store owner's trouble because in the original magento the store owner has to manually edit the product one by one by going to the edit link. But when a large number of these tasks have to be done, then it comes as a big problem, so Mageplaza has created Mass Production Action Extension to solve this problem of store owners. Which helps every store owner to get rid of this trouble.
Yes, store owners can get more advanced features to handle bulk actions by using Mageplaza's mass production action extension. This extension makes it even easier to update multiple products at once and improve product management by creating additional group action on product grid pages. Because of which the store owner is able to reduce their precious time and more efforts in performing these activities.
With the help of Mageplaza Magento 2 Mass Product Acts, you can also store updates price, features, and many more actions of many products at once. Many major functions are added for various tasks like quick task updating, price updating, category updating, image / website updating, and related / cross-sale / up-sale of many products, which effectively eliminates repetitive tasks.
Here is a list of all the essential features of the Magento 2 Mass Production Action Extension of Mageplaza.
Mass Actions at Product Grid
Mass action to update product attributes
Mass action to change attribute set
Mass action to update category
It is easy for store admins to copy, replace or remove categories of bulk products at the glance.
Mass action to update website
Mass action to update price
Mass action to update related products
Mass action to update up-sell products
Mass action to update cross-sell products
Mass action to update inventory
Mass action to copy custom options
Mass action to update images
General Configuration
Enable/ Disable the extension
Select the mass action to show at the catalog grid
Extension Compatibility
Properly compatible with Mageplaza extensions: Mass Order Actions, Two Factor Authentication, Backend Reindex, Import Export Categories
If you also want to avoid spending too much time updating the same element (like price, categories, etc.) of multiple products on your store, then by using this extension you can stop repeated actions and All fans may be able to update products synchronously at the same time. If you want to find out about any problem or information related to this module of Magapalaza, then you can contact us and easily take advantage of the features of this extension. And even if you are facing any problem at your Magento store, we can also assure you that our Magento developer is able to solve each of your problems. You can also contact us using the Live Chat option.
Thank You! 😉
Hit 5 Stars if you find this post helpful