We have some wonderful news for you. This month, we introduced not one but four amazing Shopify apps that can help your online store reach new heights. These apps provide many useful tools that may improve company's operations, increase sales, and delight customers.
Our brand-new apps can help you with everything from inventory management and marketing automation to SEO enhancements and customer service. Come along as we investigate how each app can improve your Shopify store and bring you closer to your e-commerce objectives.
Whether you're an established business owner or just getting started, our July Digest is the best to learn about the latest developments from Webiators and choose the ideal app to supercharge your Shopify store. Our July Digest will be packed with intriguing features of these useful apps.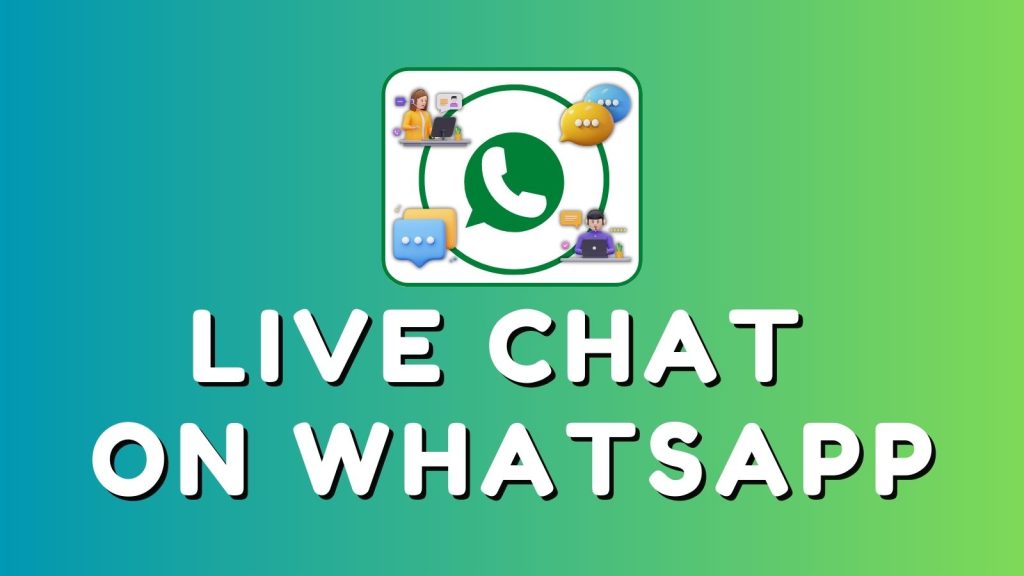 Having a positive impression of your brand starts with solid communication. Additionally, you may provide quick and individualized service to your customers by establishing a direct line of connection with them using WhatsApp live chat.
The WhatsApp button lets you communicate with your clients directly through the WhatsApp platform, which they are likely already familiar with and comfortable using. Use the WhatsApp chat button to easily answer questions and solve problems.
You can also chat with and advise your customers before their purchase. You can help them make a wise purchase by suggesting suitable products and bringing back the dropped items conveniently. Important features of this app –
Live chat through WhatsApp
Better success in closing deals
Add unlimited representatives from any division
Quick setup and increased potential for success
Live chat via WhatsApp improves brand perception and sales
The convenience of a WhatsApp button guarantees quick and individualized messages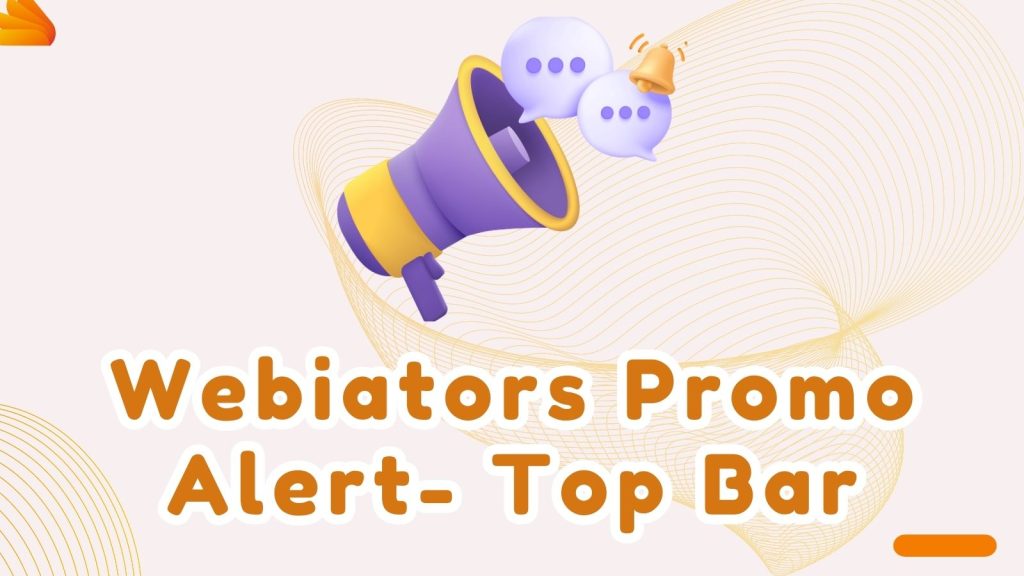 Get your client's attention and increase your sales with the help of the Webiators Promo Alert – Top Bar app for Shopify. This app has a sleek interface and robust tools to make attractive promotional alerts for your Shopify store's notification bar.
Create a sense of immediacy and boost conversions using countdown timers, special offers, featured products, and time-sensitive news. Advanced targeting and scheduling capabilities allow you to send personalized messages to the appropriate people at the right time.
Also, customizable design options ensure a smooth connection with your store's branding. With the Webiators Promo Alert app for Shopify, you can grab your customers' attention, instill a sense of urgency, and exponentially increase your sales. Key features of this app are –
Create urgency and boost conversions with countdown timers
Eye-catching alerts on the promo top bar of your Shopify store
Capture visitor's attention and drive more sales with compelling alerts
Highlight exclusive offers, limited-time deals, and important updates
Advanced targeting and scheduling capabilities for personalized messaging
Customizable design options of promo bar for seamless integration with your store's branding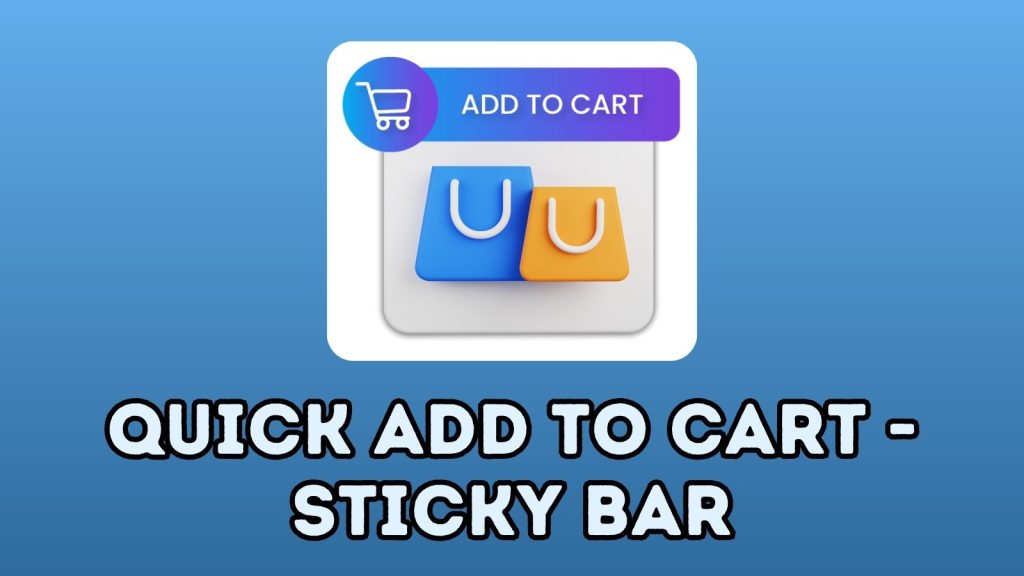 Our one-click shopping cart add-on is designed to help you increase sales with minimal effort. By strategically appearing at just the perfect time, the smart sticky cart bar draws in potential buyers and keeps them focused on the product information.
It provides the highest level of ease and guarantees that customers will never forget an item they want to buy. Streamline the purchasing process, increase sales, and create urgency. Upgrade your Shopify store right now with this add to cart bar. Key features of this app are –
More convenience to users
Increase exposure and availability
Boost happy endings with customers
Lessen the number of unfinished product purchases
The affixed shopping cart button saves time and effort
The sticky add to cart button is shown to increase conversions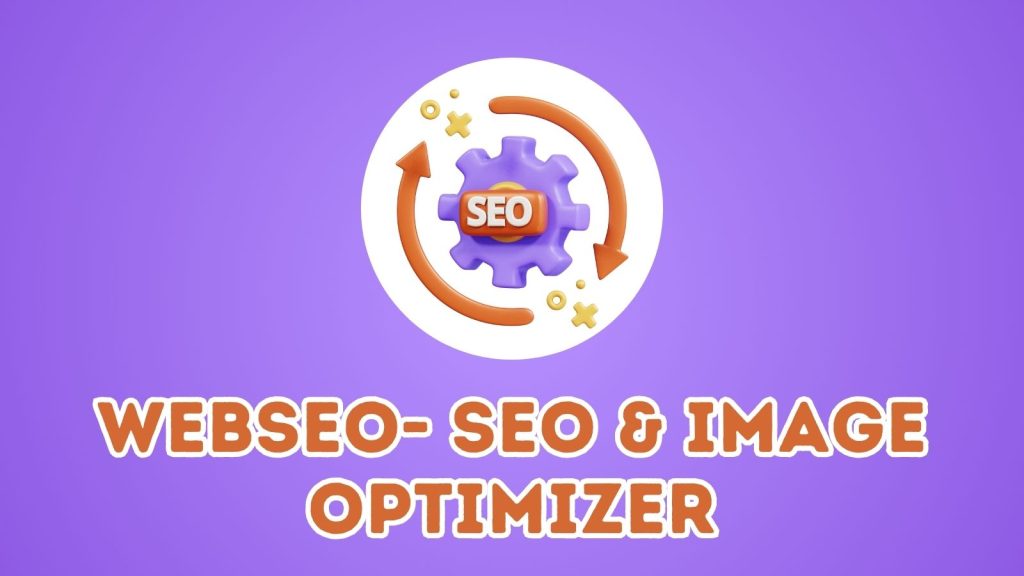 Are you letting your competitors steal visitors from you because of poor SEO? Or you just aren't devoting enough attention to each page. Use our one-click SEO and Image Optimizer to take charge of your store's search engine optimization and save time and money.
Easily improve your website's search engine rankings by optimizing your meta titles, descriptions, and photos in bulk. Try the SEO Booster app and see the incredible difference it makes to your search rankings. Major features of this app are –
Cost savings
Top-notch help and support
Save countless minutes and hours
Make meta tags and image tags for your products instantly
Meta tags and Alt text can be uploaded in bulk for easy SEO and image optimization
Increase your site's visibility, organic traffic, and sales with the help of an SEO optimizer
Utility of Various Shopify Apps
The many useful and convenient features available through Shopify applications have made them indispensable for online store owners. These apps aim to simplify processes, enhance marketing, enrich customer interactions, and ultimately increase revenue.
Inventory management apps: These apps help use all features offered by inventory management software. By decreasing the need for human intervention and the likelihood of stockouts, they ensure that firms always have what they need.
SEO apps: They boost an online store's rankings in search results and attract more customers naturally. They help businesses improve their visibility in search engine results and reach a wider audience by supplying tools like keyword research, etc.
Marketing apps: Apps for marketing and retargeting help companies reach their ideal customers, keep in touch with them, and ultimately increase revenue. Merchants can expand their customer base and increase sales using these tools.
Customer service apps: These apps let businesses deliver first-rate assistance to their clientele. They provide tools like live chat, ticketing systems, order tracking, and knowledge base management to help businesses respond quickly to consumer queries.
Promotional apps: They facilitate product promotion on social media, advertising, and user-generated material as social proof, all of which help firms reach a wider audience and fuel social commerce.
Analytics apps: Apps that compile and analyze data on store performance, sales trends, consumer behavior, and more are known as "reporting and analytics" apps. They help in identifying weak spots to increase firms' revenue and profit.
Logistics apps: Shopify's shipping apps make it simple to organize and print shipping labels, calculate shipping prices, keep tabs on packages, and monitor deliveries. They streamline shipment, cut down on mistakes, and boost happy customers.
Conclusion
Shopify applications provide various resources to strengthen enterprises and enhance online stores. These apps help businesses in various ways, including inventory management, marketing automation, customer service, and analytics.
Maintaining a competitive edge in the ever-changing e-commerce industry is possible with the help of Shopify apps. Webiators' July Digest offers four fantastic Shopify apps that can completely transform your online store.
These apps aim to improve efficiency, sales, and customer pleasure with their extensive features and functionalities. Our new apps provide all-inclusive answers to your unique problems related to your Shopify store.
We're excited to give you these cutting-edge resources so that you can expand your online business to its fullest extent. Don't pass up the chance to learn how each app can improve your Shopify store by missing out on the specifics.
Our state-of-the-art Shopify apps will catapult your company to new heights in the cutthroat e-commerce industry. You're about to discover the key to explosive expansion and increased revenue for your Shopify store. Stay connected with us for more useful info.
Hit 5 Stars if you find this post helpful