For the better part of any website development project, there are many things that go on behind the scenes that you likely know nothing about. In order for an eCommerce website development company working on your site to do so with efficiency and accuracy, it's important they have an idea of what you want in regards to functionality and design.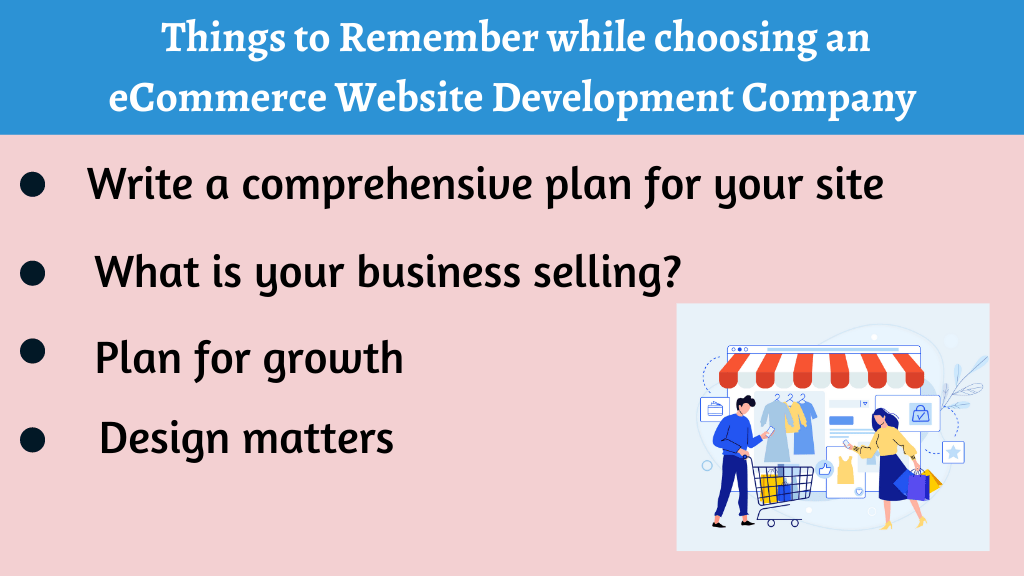 In addition to this, there are certain things that they should know about you so as to better tailor the project for your needs. They should also be aware of your budget and deadlines so that they can work within those parameters. The following is a list of guidelines specific to eCommerce website development that will help make the process run as smoothly and productively as possible for everyone involved.
1) What is your business selling?
Understanding what something is made of can be a very useful thing. Whether it's a car, or perhaps a book, or even an electronic device, understanding what it is and what problems it solves can go a long way in determining how it should be put together. When it comes to an eCommerce website, the same thing can be said for understanding what your business is actually selling. This must be communicated clearly to the eCommerce website development company.
2) Design matters
Your products and services are the core of your business; they are what keeps everything going. Your customers may not know a lot about what goes into the creation of a website but they will be able to tell you one thing, that if it doesn't look good then they won't be coming back. Even if the content itself is impressive, if the design and formatting are not to their liking then they won't be satisfied.
3) Plan for growth
No matter what your initial business plan is, there's always the potential that your business will grow and evolve. If you start out planning for small-scale growth and then find that it expands, then you can end up in a situation where your website becomes a hindrance to the success of your company. Although you may feel that making drastic changes to an existing site is completely unnecessary, the truth of the matter is that it can be a huge boost to your sales. If someone were to shop with you online and find that they're unable to make a large purchase because of limitations on how much they can spend at a time, then you could lose their business forever. Keeping this in mind will help you decide what needs to be done to ensure that you're not at a disadvantage when it comes to your online presence.
4) Write a comprehensive plan for your site
While it may sound like a little bit of overkill, it is essential for your eCommerce website development company to have some sort of plan for how they intend on creating the site. This way they can know what they need and why it's important for them to include. Having this in mind will help you determine if the entire scope of the project is something that you can live with or if there could be major changes down the road.
5) Know your eCommerce website development company
You're probably going to have the best experience possible when it comes to working with a website development company if you've had a good experience with them in the past. This may be something that you can easily find out because they may have been referred by someone that you know. If this is the case, then going through this process again shouldn't present too much of a problem for you. Of course, if there was a different reason why you know them and it was more of an unsavory event, then you won't want to start off on such rocky ground.
To know more, visit https://webiators.com/
Hit 5 Stars if you find this post helpful