Many companies have an ad-hoc onboarding process for new hires. As your company grows, it's important to formalize the steps taken to introduce someone to the company.
Hiring managers and founders spend so much time and energy on recruiting, evaluating, and closing talented candidates. And keeping in mind that it may have taken creative hiring strategies and an extended timeline to get star candidates to sign on the dotted line, in many ways, the real journey is only beginning.
Recently recruited employees' first days and weeks are what will decide if they'll stay for the since a long time ago run. Yet, very frequently, new companies underinvest in onboarding, or overlook it completely, trusting that "preliminary by fire" will be a solid instructor.
Why is on-boarding important?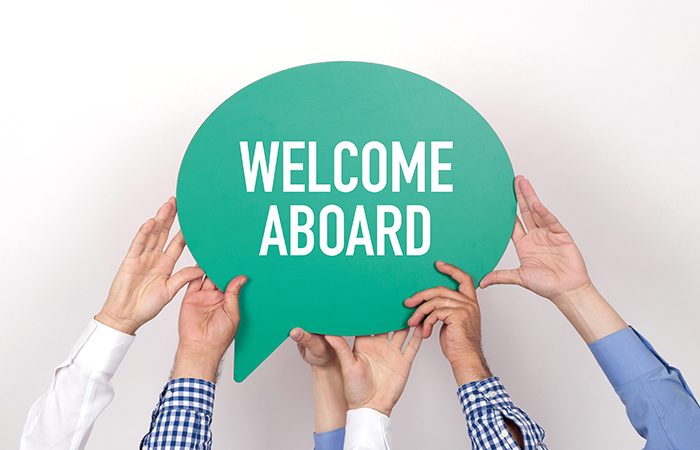 First impressions matter.
A supportive and informative first day can help emotionally connect a new employee to your business; a disorganized one could be enough to convince them they made the wrong choice.
Providing people with the information and tools they need helps get them up to speed quicker, improving your return on investment. Your onboarding process is an essential part of welcoming and retaining your employees. It should cover basic organizational aspects, like company policies and benefits. It should also give new employees a better sense of your company's values and what the job entails.
Following are some points to keep in mind while making the employee onboarding process happy for the new hires:
Sooner than The First Day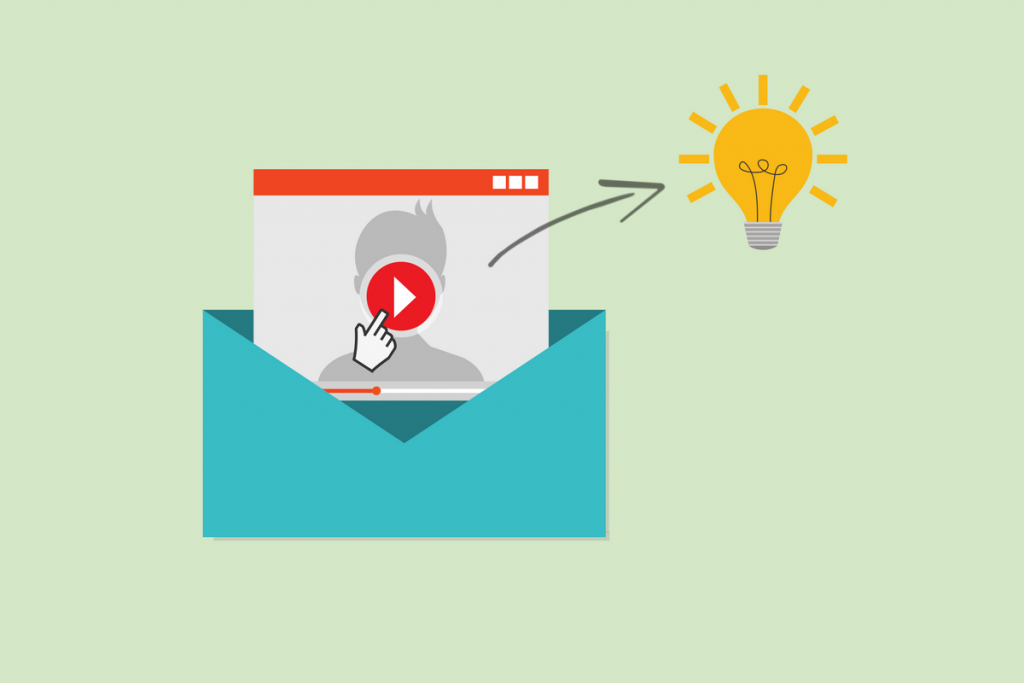 Gather the required administrative work.
Send emails related to documents required for joining.
Send an E-offer letter to a new hire.
Send office timing information to the new hire so they can be on time at the office.
On The First Day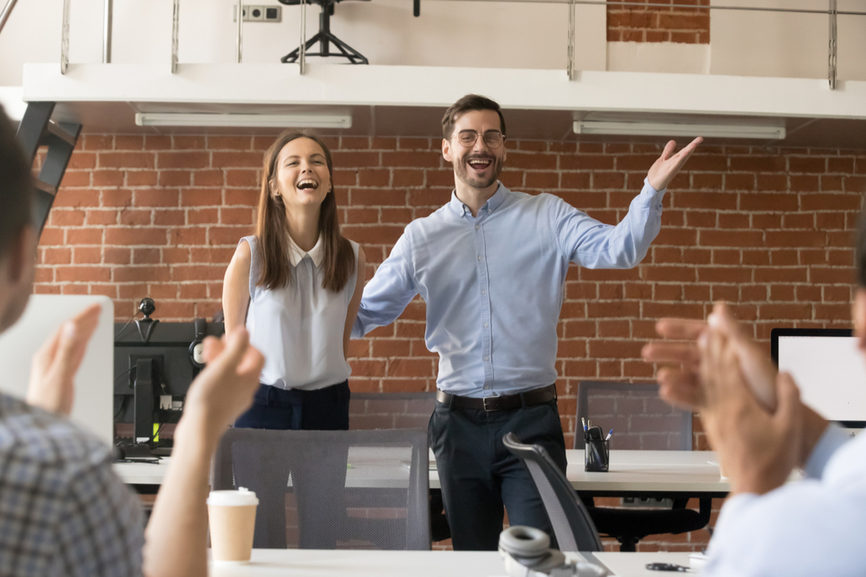 Give an introduction to the company's work culture, values, and mission.
present a welcome greet at the workplace in front of whole employees.
Post welcome greet on social media. it makes a great impact both for new hire and the company.
Show the whole office so they may know each n every place like meeting room, washroom.
Introduce them to the whole employees in the workplace and arrange a gathering between the manager and new hire.
Tell them about lunchtime and other information.
For The First Month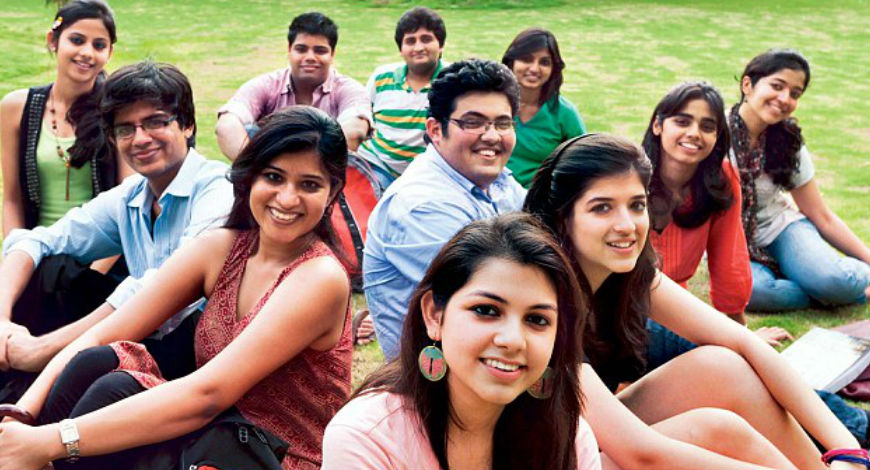 Arrange a weekly meeting to know about their work feedback, improvement, and difficulties faced by them.
Present them essential things like a notebook, pen and other.
Examine are they getting better with the other employees in the workplace.
Ask them if they need any suggestion or facing any kind of difficulties in the office.
present them surprises like the employee of the month or indulge them in different activities so they can feel happy at the workplace.
Setup a group outing of the employees to new places so that they can feel refreshed.
While we've only covered the first month, it's important to note studies have shown companies with less than one month dedicated to onboarding are 9% less likely to keep first-year employees than companies with longer processes.
Your new hires need time to fully acclimate to their roles and the company culture. A good time frame is roughly one to three months minimum, but some companies choose to implement an onboarding process that lasts a full year.
Ultimately, a good onboarding process will take into consideration both what your team needs from your new hire, and what your new hire needs to succeed in her role. It might require flexibility and patience, but it's worth it if you can show your new hire she's a valuable asset to your team.
Hit 5 Stars if you find this post helpful