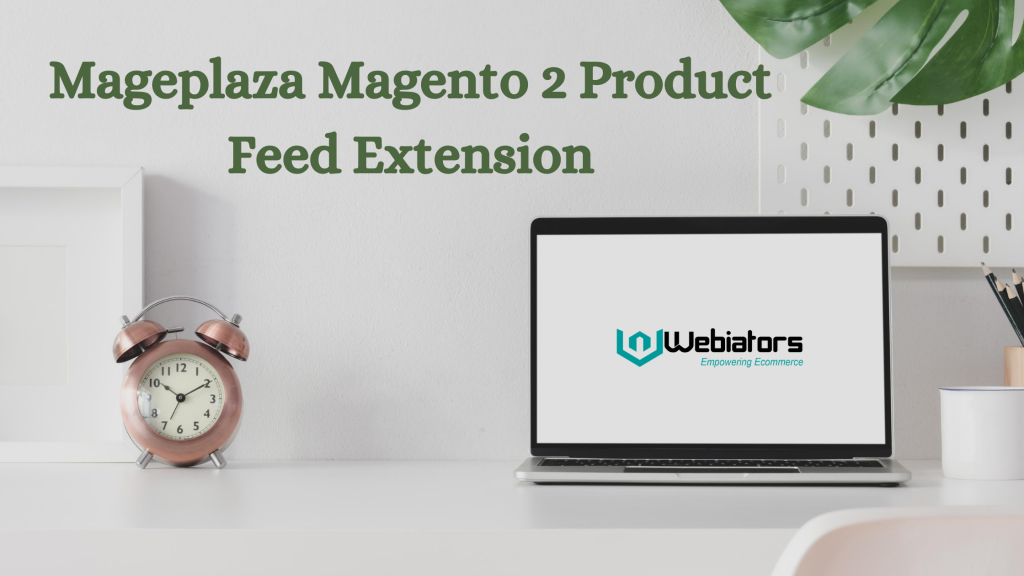 The product feed extension in Magento 2 acts as a communication channel between the online store and other shopping channels such as Google Shopping, Amazon, Facebook, Bing, and eBay. This extension helps in generating, uploading and operating product feeds on other shopping channels.
What is Product Feed?
A product feed is a file containing complete information about the product available on the online store, such as the product name, sku, features and other marketing material. This file is also called the product data feed. The product feeds are stored in the form of a TXT, XML and CSV file.
Magento 2 module reduces workload and saves a lot of time. By using auto feed you will not need to spend much time creating and updating product feeds manually.
If you are also looking for a similar tool that can help you to generate an extensive product feed for various shopping engines, then you can check this post through the information given below.
Mageplaza Magento 2 Product Feed Extension
Product feed templates have been pre-made by Mageplaza according to the requirements of almost all popular shopping channels. Magento 2 or product feeds create templates in three standard forms: TXT, XML and CSV that work perfectly for Google shopping, Bing, Ebay, Facebook, Adventure and other most commonly used shopping search engines.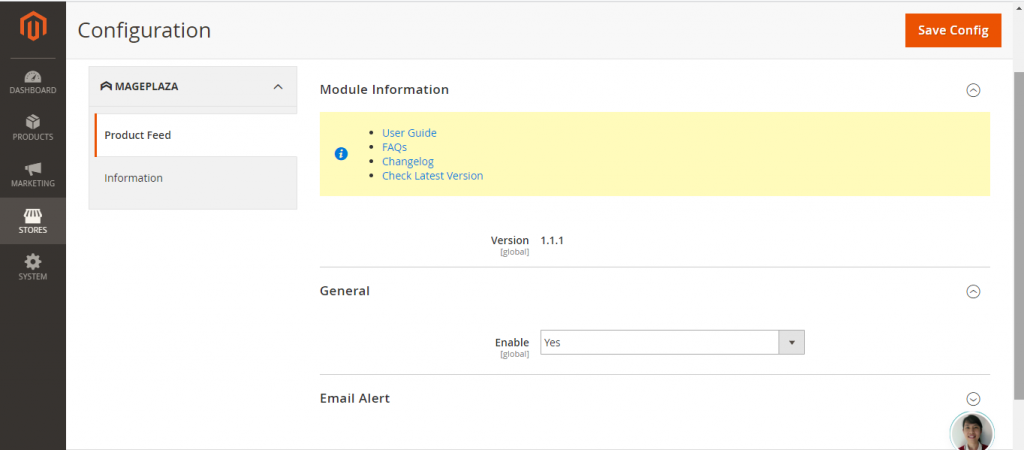 These templates can be easily edited by adding variables into the backend. All formats of frequently used variables are presented to make entry easier for admins to apply.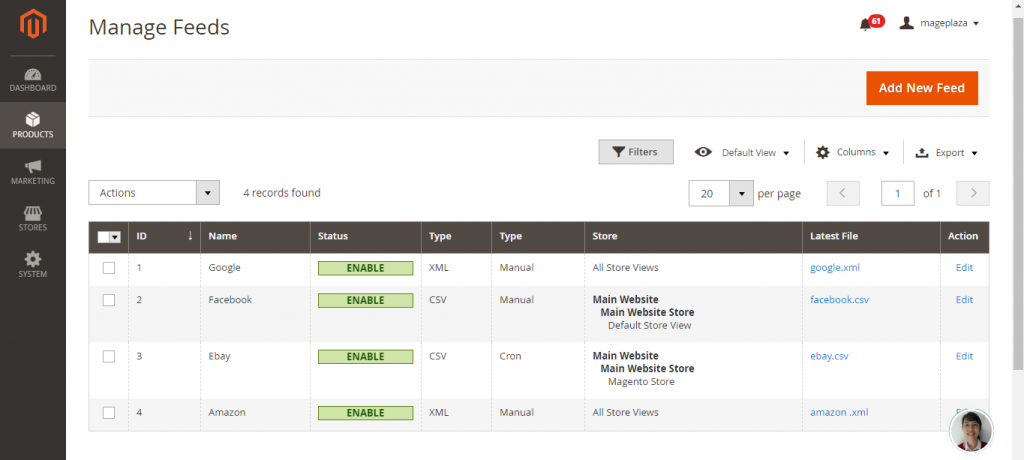 Full Magento 2 Product Feed Features
Enable/disable the module
Enable/disable email notification sent to admins
Ability to duplicate premade templates
Manage product feeds in other shopping channels in a grid
Send email notification to admins for the feed generation process and delivery status.
Enable/disable Magento 2 product feed
Ability to edit or delete premade templates
Support 3 feed template formats: XML, TXT and CSV
Provide premade templates for Google shopping, eBay, Amazon, and Facebook
Support Liquid in creating templates
Insert variables to create templates
Easy to edit premade templates
Integrate Google Analytics for each Product feed campaign
Filter products by default Magento rules
Filter products by attributes, attribute set, category, SKU.
Generate URLs for shopping search engines to access to the feeds
Easy to edit category map
Set time to generate product feeds (daily, weekly and monthly)
Generate product feeds manually
View the time when a product feed is generated
Ability to deliver product feeds via SFTP or FTP
Automatically generate product feeds
Ability to search the feed generating/delivering history
View the number of products which are successfully generated
View feed logs in a grid
Get noticed for feed generation status, delivery status
Compatible with Mageplaza extension: Ajax Search, Required Login, Product review extension, etc.
If you want to consider the product feed module even more before taking it, you are free to ask anything about it through the live chat option. Webitors and Magapalaza are partners and that's the reason that we are able to help you understand this extension in a better way. You can know about the partnership announcement of Webiators and Mageplaza. Webiators offers professional, expert-level Magento2 development services and our certified Magento 2 developers help you to optimize and grow your store. By contact us, You can get this extension with the best DEAL.
Link: Magento 2 Product Feed Extension By Mageplaza
Hit 5 Stars if you find this post helpful