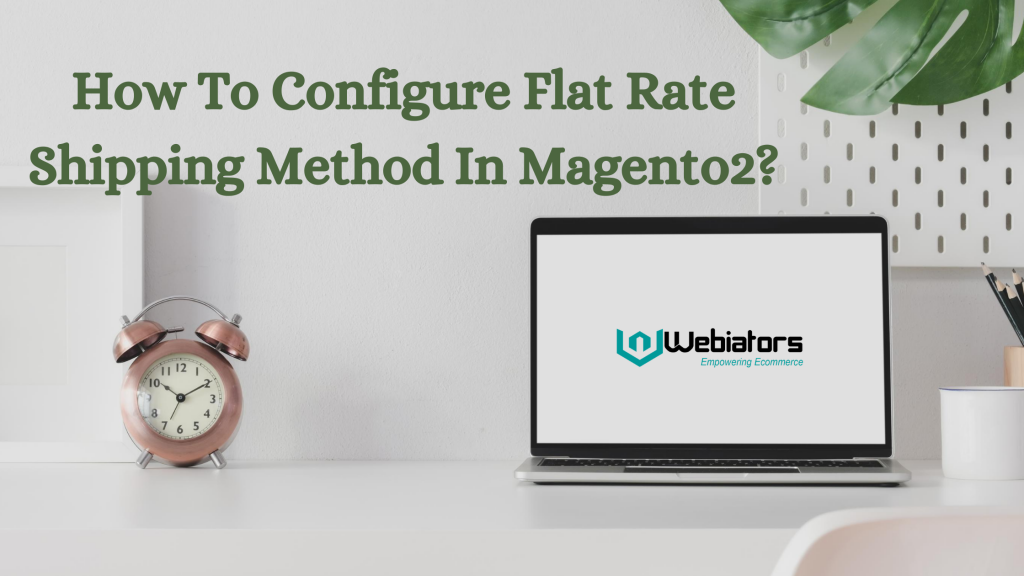 Magento 2 allows configuring of the shipping methods. Let's see how to configure the Flat Rate shipping method for your Magento 2 store :
1. First of all, navigate to Stores > Configuration > Sales > Shipping Methods > Flat Rate.
2. Once the above window opens, you need to fill the required details in the given fields.
Set 'YES' to enable a flat rate.
Input Title for the flat rate.
Write a name in the Method Name field.
To explain the terms for applying Flat Rate Shipping Method, set the Type to one of the following:
None: The shipping rate for this type is zero, which is similar to the free shipping method.
Per Order: Set the flat rate shipping for an entire order
Per Item: Set the flat rate shipping for each item. The rate is multiplied by the number of items in the cart, regardless of whether there are multiple quantities of the same, or of different items.
Offer the Price that you want to charge for flat rate shipping.
In 'Calculate Handling Fee' you can set a fixed amount or percentage amount of the shipping fee.
Input the customized message to be displayed to your customers when something goes wrong in the Displayed Error Message box.
You can apply Flat rate shipping for specific countries or for all allowed countries in Ship to Applicable Countries.
Click on the 'Save' button.
Once you save the configuration, customers will be capable to enjoy flat rate shipping whenever relevant, at your Magento 2 store.
That's all.
For any issue in the topic, please mention them in the Comments section below.
Thank you.
Hit 5 Stars if you find this post helpful