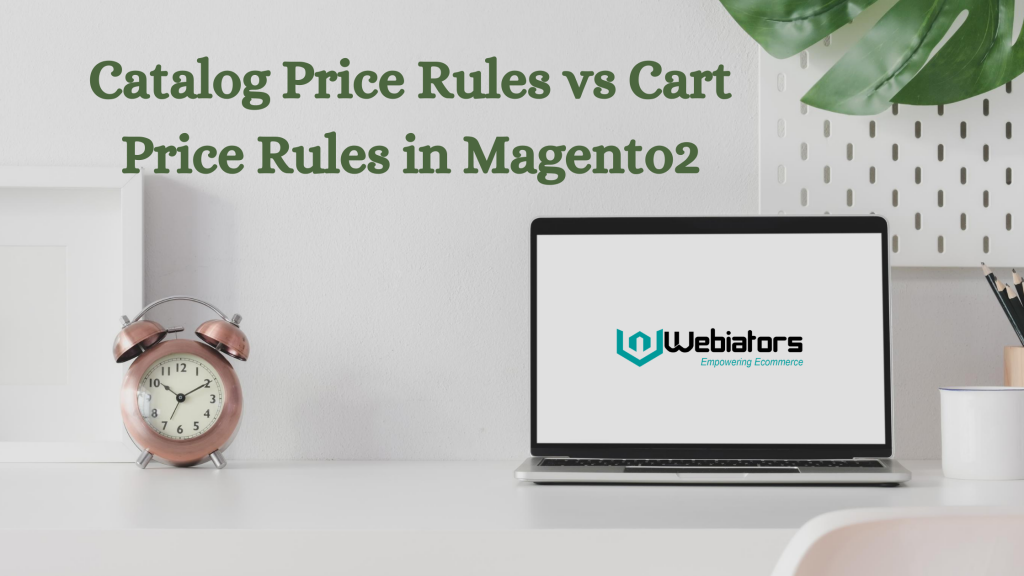 Catalog Price Rules are suitable for products before they are added to the cart, while Cart Price Rules are applied in the shopping cart.
The difference between the two is that Catalog Price Rules represent promotions on category or product pages while Cart Price Rule applies promotions to the Cart in the Checkout phase. Offers like coupon code, free shipping, discounts in order total, buy 1 get 1 free, etc., are examples of Cart Price Rule.
Catalog Price Rules :
Catalog price rules can be applied to offer products to customers at a reduced price, based on a set of defined conditions. Catalog price rules do not use coupon codes, because they are triggered before a product is stored into the shopping cart.
For example, if you want to run a sale that took 20% off the "men's Hoodie" "Women's Tee" category – you would have to utilize a Catalog Price Rule.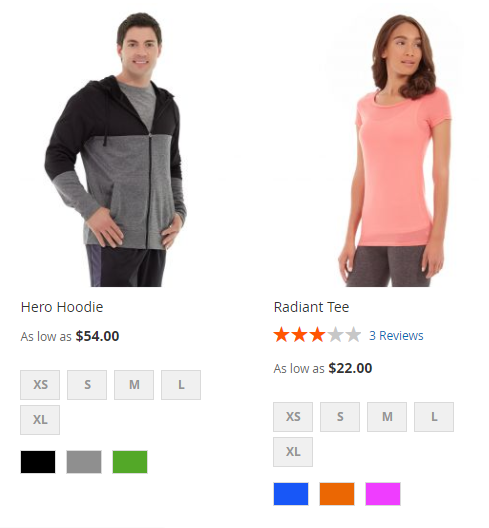 When a Catalog Price Rule is active in your store, it will show up on your live site in the catalog with the discounted price next to it. This is the best way to post discounted prices, fast, across the board in your store.
With this type of pricing rule, you can only set discounts on items, and no other promotions such as free shipping.
Cart Price Rules :
Cart price rules create discounts for orders at the checkout level, based on a set of conditions. The discount can be applied automatically when the conditions are met, or be applied when the customer enters a valid coupon code. At the point when applied, the discount shows up on the shopping cart page under the subtotal.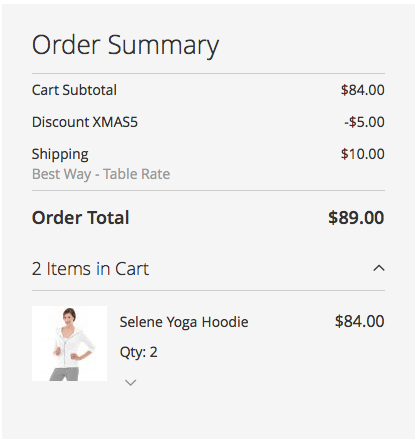 With Cart Price Rules you can set very certain conditions for your promotions – for example, you could take $5 off the cart if certain products were included, you could run buy-one-get-one-free promotions, and you can create coupon codes.
Hit 5 Stars if you find this post helpful