Keeping up with the pace of the digital world is not an easy thing for many businesses. Luckily, there are plenty of agencies and other experts who specialize in Magento 2 development services. If you are thinking of migrating to Magento 2, this article will help introduce the reasons to do so and leave you with a better understanding of the benefits of going through with it.
Migrating from an old platform to a new one might sound like a tiring process but there are several major reasons that would make any business want to consider such an enormous undertaking. Magento 2 is a completely new platform, built from scratch.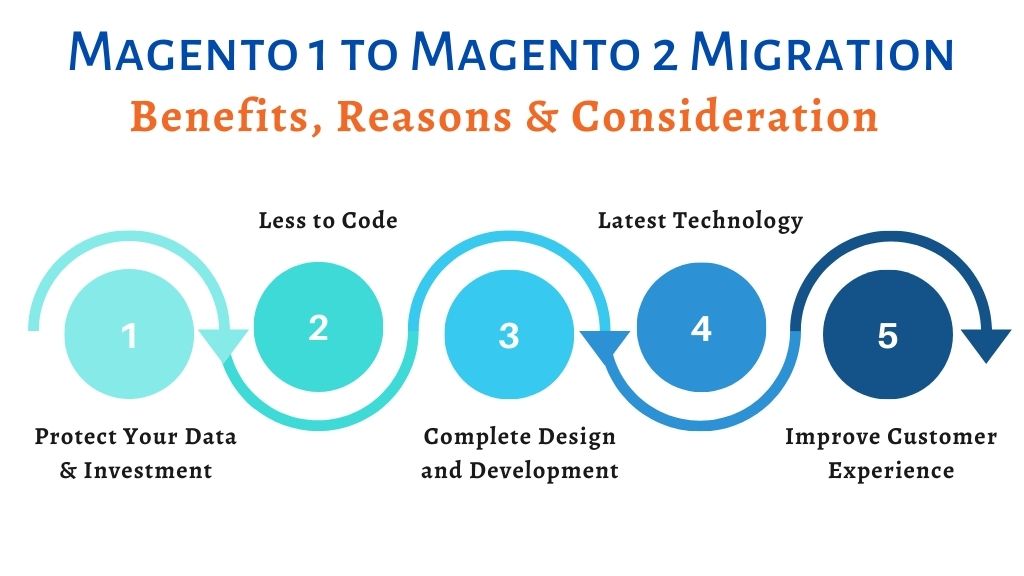 It has the power and efficiency to allow you to build an ecommerce store which can cater to the needs of your customers 24×7. It has improved features such as faster page loading, improved SEO, better mobile support and more flexible architecture. If you want to know why businesses migrate from Magento 1 to Magento 2 then read on.
#1) Protect Your Data and Investment – If you've been running an eCommerce website on a legacy platform like Magento 1 for a long time, it might be difficult to migrate to newer technologies. More importantly, you need to consider the fact that if something happens to your data during the migration process, you could lose all sorts of information that took years of work and investment to collect. In fact, data breaches are becoming more common as more and more technology is being used.
#2) Complete Design and Development – Magento 2 is a complete redesign of the old platform with over 70% redesign, which means you can get exactly what you want. For example, if you need custom eCommerce features that were only available on Magento 1 or custom modules which are not available in Magento 2, you can build them yourself with a much easier integration process. The new admin panel will also make your life a lot easier when it comes to developing and maintaining your eCommerce website store.
#3) Less to Code – In a typical Magento 1 website, you can have anywhere between 10 and 50 lines of PHP code per page. What do you do about that? Well, do you want to hire a team of designers and coders to create that 10-50 lines of code? Or would it be better for you to just reuse that code on the new Magento 2 platform? With Magento 2, there is less coding involved which means your developers will not need as much time to develop the new store.
#4) Latest Technology – Over the years, Magento has been in the background while giants like Shopify and WooCommerce have emerged to take over the eCommerce market. With Magento 2, you'll receive cutting-edge technology which will allow your site to run faster and with better security features than ever before.
#5) Improve Customer Experience – The new platform is designed to give you more control over your online store from a design aspect. More importantly, there are some important features that might be missing from the old version of the platform that can help you improve customer experience. The Dashboard is an example here, allowing merchants to quickly see which part of their store needs attention and improvement.
To know more, visit https://www.webiators.com/
Explore More opportunities for your Magento 2 store at Webiators Store
Hit 5 Stars if you find this post helpful