There are over 1.3 million e-commerce businesses in North America alone. That's a lot of competition to overcome.
Still, the signal-to-noise ratio is so low it might as well be non-existent. As a result, most e-commerce stores fail to realize the full potential of their marketing efforts, simply adding to the background noise instead of doing anything that helps them stand out from the crowd.
That's not you! If you're reading this article, you've already taken the first step toward reducing that background noise by refining your marketing efforts with fresh and new strategies.
So without further ado, here's a list of the best e-commerce marketing strategies that can help you cut through the clutter, with a focus on demand generation, conversion optimization, and customer success.
What's Your True Goal for E-commerce Marketing?
Most e-commerce marketing campaigns fail because they try to achieve a lot of different things at the same time. However, the crux of marketing success lies in identifying achievable campaign goals based on your current business stage.
One-size-fits-all marketing campaigns simply won't work if your brand is expanding consistently. There needs to be adaptation in your campaigns that reflect where your brand is, whether you're bootstrapping and building momentum or looking to chase that next round of funding.
If you want to set meaningful goals for e-commerce marketing, use the SMART Framework. SMART stands for Specific, Measurable, Achievable, Relevant, and Time-Bound — the defining characteristics that every business goal should have to succeed.
For example:
Increase organic website traffic by 15% within the next three months.
Increase email list subscribers by 10% within the next six months.
Increase sales revenue by 20% within the next year.
Increase customer satisfaction by 5% within the next six months.
Increase repeat customers by 10% within the next three months.
Of course, SMART goals depend on your overarching e-commerce marketing strategy, which usually falls into one of three buckets — demand generation, conversion optimization, and customer success. So let's look at a few actionable strategies you can implement to propel your marketing campaign towards each of these goals.
Demand Generation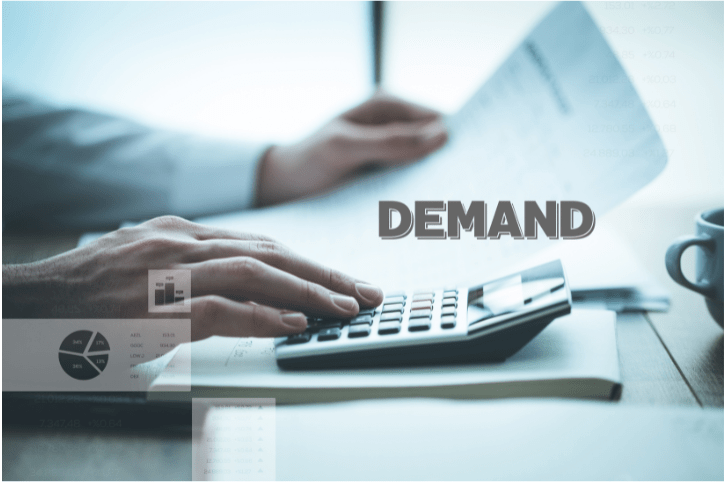 Demand generation has a single objective: to drive awareness and interest in your product or service. It's part of your sales and marketing efforts that focuses on identifying prospective customers and making them aware of your product.
The best demand generation strategies are multi-pronged, wherein several different elements are working for you at once. That diversification makes demand easier to predict and better use of your available resources more possible.
Here are a few strategies that can help you ramp up demand generation for your e-commerce product or service:
Social Media Advertising: Ads on popular social media networks are a great way to reach a large, targeted audience. You can create highly targeted campaigns based on user profiles and interests. You can also use retargeting ads to reach customers who have visited your website. Use short videos, images, and creative copy to engage potential customers.
Referral Marketing: You can reward customers for spreading the word about your e-commerce store online through a referral program. Incentivize them with discounts, freebies, or cash rewards for each referral. In addition, you can encourage customers to post about their experiences on social media or review sites. You can also set up affiliate programs that pay a commission for each sale their referrals generate.
Micro-Influencers: Leveraging micro-influencers is a great way to increase brand visibility and reach a larger audience—partner with them to create content that genuinely stands out from the noise and resonates with their audiences. Ask them to post photos, videos, reviews, or tutorials about your brand.
Email Marketing Automation: Use email automation to nurture leads and increase customer engagement. Send personalized follow-up emails with relevant content to individual customers. Try using abandoned cart emails to remind customers of items left in their carts. You can also send automated newsletters to inform customers about new collections, promotions, or discounts.
User-Generated Content: Leveraging user-generated content is a great way to build trust and increase engagement with your online audience. Tap your customers to review recent purchases, share photos of your products, or post testimonials about their experience on websites and social platforms.
Conversion Optimization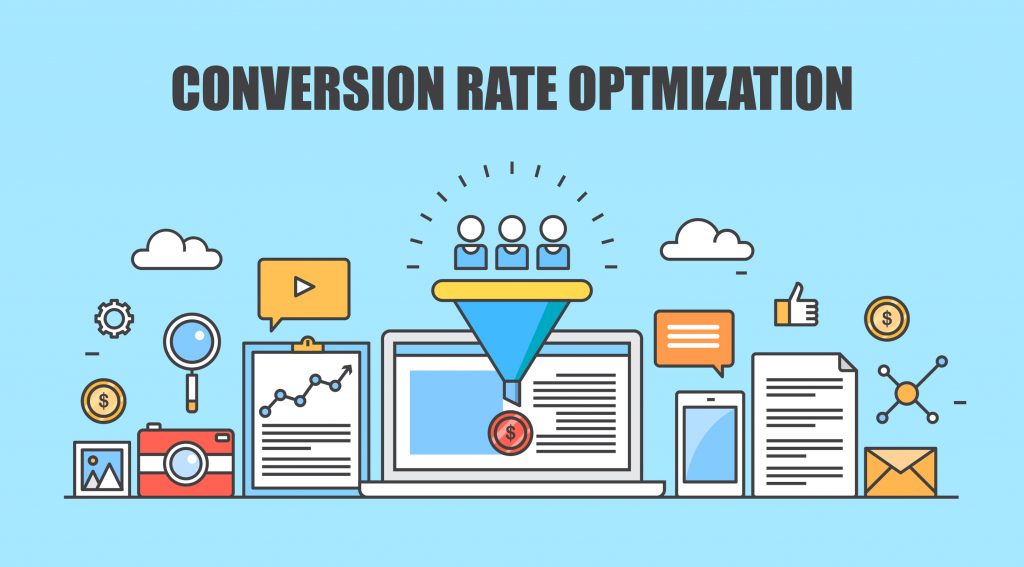 Once you've established a significant audience and lead pipeline for your e-commerce business, Conversion Rate Optimization (CRO) can help you convert those prospects into customers.
Here are a few strategies that can help:
Email List Segmentation: Create customer segments based on customer attributes like purchase behavior, customer location, and shopping cart activity. This segmentation helps you customize email campaigns and send personalized messages tailored to each customer segment. This personalized attention leads to higher open and click-through and more predictable conversion rates.
Exit Intent Popups: Use a tool to track customer behavior and trigger an exit intent popup when customers are about to abandon their cart. The popup can offer a discount or incentive to complete their purchase, increasing conversions.
A/B Testing Campaigns: Test different email campaign elements to determine which ones have the highest conversions. This process could include testing the subject lines, copy, product images, and call-to-action buttons. Implement the test with a control group to measure the effect of the changes and roll out those with the most positive impact on conversion.
Upselling and Cross-Selling: Offer related products or upgrades when customers are about to complete a purchase. This offer can increase order value and the number of conversions. Use personalized product recommendations based on customer behavior to increase conversions even further.
Customer Success
When a customer purchases your product or service, that doesn't have to be the end. Instead, customer success is about navigating those prized relationships and ensuring clients enjoy using your products.
Customer service is always at a premium, but especially in times like we're experiencing where resources are tight and potential (and existing) customers are closely guarding what they spend and how they spend it.
Here are a few strategies to help improve customer experience across your e-commerce store:
Detailed Onboarding Documentation: As customers move through onboarding, they must have access to documents and tutorials to help them use your product or service. This documentation should include detailed feature descriptions, usage instructions, and screenshots where appropriate.
Post-Sales Automation: Post-sales automation is key to customer success in e-commerce marketing. This automation involves setting up emails, surveys, and reminders to follow up with customers after their purchase. Automation can also keep customers updated on new developments or features and any discounts and offers they can use.
User Journey Mapping: User journey mapping is a process that leverages customer data and feedback to create a map of how they move through the buyer's journey. The map will provide insights into the customers' behavioral patterns and preferences and identify any potential impediments and areas of friction.
Customer Retention Programs: Retention determines customer success. It could include loyalty programs, reward systems, and promotional discounts for active and repeat customers. Also, personalize the user experience as much as possible to ensure everyone can find what they need.
Ready to scale up your online business? Webiators is a leading e-commerce development company that can help you grow your marketing efforts quickly. In addition, we have a team of experienced e-commerce professionals on staff who would be happy to assist you with your marketing strategy over a free consultation. So why not schedule a call today?
Hit 5 Stars if you find this post helpful