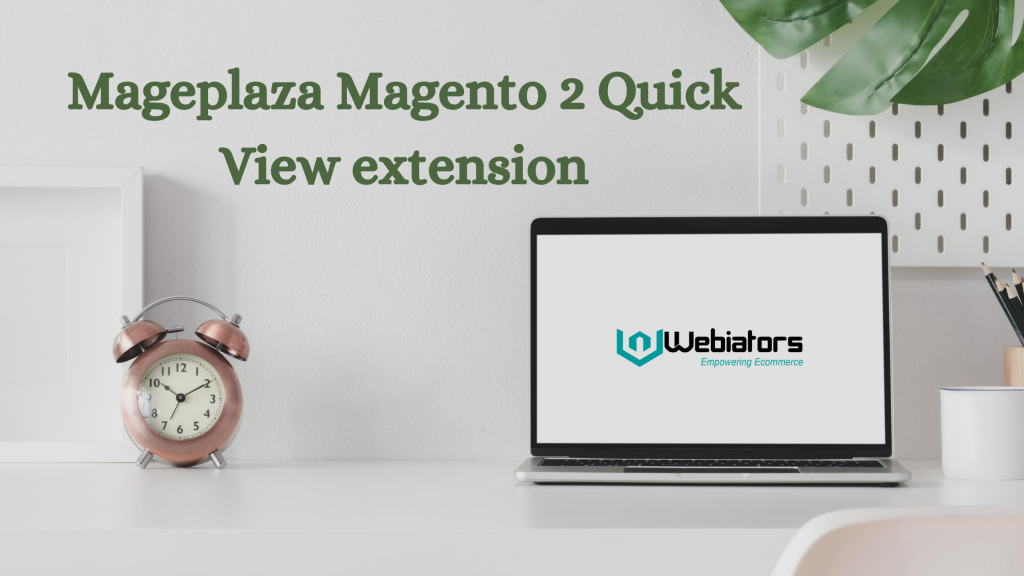 Magento 2 Quick View extension helps reduce the time it takes to surf the web. Many times the customers are so busy with their other important tasks, due to which, on purchasing online, they want to get the information of the product as soon as possible and complete their purchase successfully. So instead of paying more attention to specific items, customers first try to look at several products to get the key features so that they can successfully compare many products on the product list and home page in the shortest possible time. Although Magento 2 basically does not provide these facilities.
There are many other features that are not originally in Magento due to which the store owners are unable to satisfy their customers and this is the reason that affects their sales and conversion rates. It becomes mandatory for store owners to use third party extensions to take advantage of those features.
To overcome many such problems of store owners, Mageplaza has created its Magento 2 Quick View extension which allows customers to get more convenience in less time. Store owners use this extension to enable their customers to see more information about the product by opening the tab. Not only this, when customers add products to the cart, with the help of this extension a popup is displayed detailing the information of the product, and the product automatically flies into the cart.
In other words, when customers are able to edit the features of the selected items in the cart without visiting the product page, they do not feel inconvenience and impatience. Because when opening a new page, more time is spent loading which causes inconvenience to the customers.
Magento 2 Quick View extension of Mageplaza provides a more attractive feature than the default Magento 2.
For store admins
Enable/ Disable the extension
Select pages to apply Quick View
Enable/ Disable Quick View function
Select animation effect style for Quick View popup
Select pages to apply Ajax Cart
Enable animation effect for Add to Cart popup
Create Quick View widget and embed it at any place on site.
Upload icon for Quick View
Select the text color, the background color for Quick view label
Select information displayed on Quick View popup and Edit Cart Item popup
Enable Ajax Cart
Edit selected items in carts quickly via the pop-up
Select actions to display on Add to Cart popup
Set time restriction to display Add to Cart popup after being clicked on.
Compatible with Mageplaza's extensions: Size Chart, Call for Price, Flat-Rate Shipping, Shipping Rules.
For customers
Quickly preview product details on any current page
Add items to Wishlist or Compare right on Quick View popup
Select product attributes via Quick View and Add to Cart pop ups
Have a better shopping experience on site
If you want to consider the Mageplaza Magento 2 Quick View extension even before you take it, you can contact us through the live chat option, we assure that our certified Magento 2 experts can help you to understand this module. And not only that, if you face any problem related to it, then they will also help to implement this extension at your store. You can get the Mageplaza extension with the Best Deal by contacting us.
Hit 5 Stars if you find this post helpful