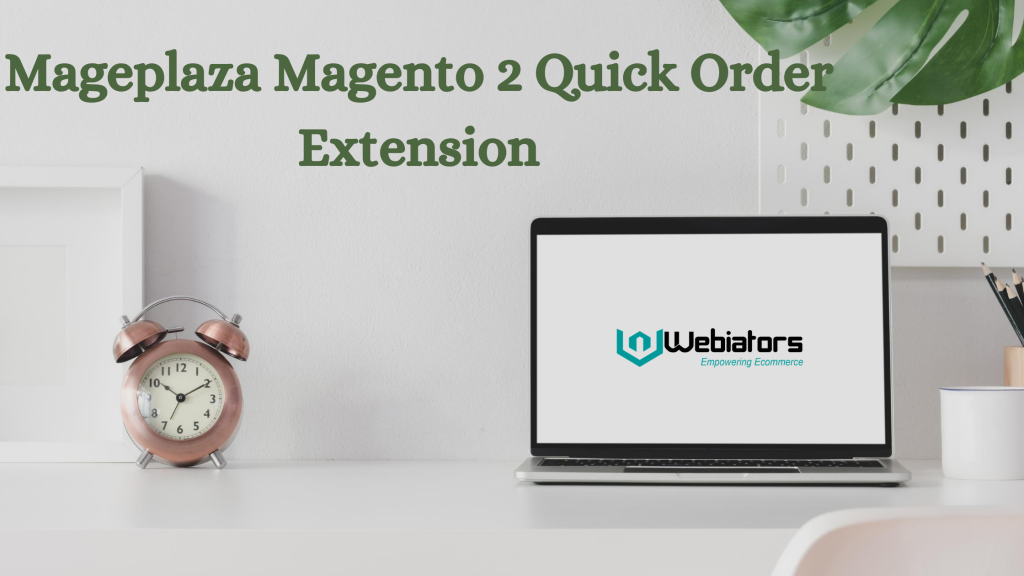 Mageplaza Magento 2 Quick Order Extension allows customers to complete orders in as little time as possible. With this help, customers are able to order the product in a short time without going to many other web store pages.
However, it is one of the major problems of not making quick orders because it is not so easy for any customers to make quick orders, especially for B2B customers. As everyone knows, WholeSeller or B2B customers are seen as important customers for online stores. Not only this, but all these customers also want to spend the least time searching and ordering whatever products they want to buy according to their requirements on the online store, and therefore the simplest and quickest way for every customer to order the product Would like to use it.
Magpleza's Magento 2 Quick Order Extenson is an extremely convenient and time-saving tool for completing B2B operations, and not only that, this extension helps to satisfy customers and strengthen their integrity even more.
This extension allows wholesale customers to add the product to the cart in bulk with just several clicks. This innovation is an important factor that allows customers to check successfully easily and more quickly.

The Magapalza Quick Order Extension is a highly customizable capability that can be shown to the group with some customers and each product is able to function well.
With this help, the time spent searching and selecting products can be reduced by uploading many SKU and CSV files. And in addition to this, properties can be easily selected on the same page to prevent product attributes from being discarded.

Here is the list of all the features of Mageplaza Magento 2 Quick Order Extension:
For store admins
Place Quick Order link at 3 main positions: by the Search box, Top menu and Footer
Set route name and page title for the Quick Order page
Change Quick Order label
Allow/disallow displaying product images
Display Quick Order page to specific groups of customers
Create/edit/display message to notify customers who have no permission to access Quick Order page
Change heading background color
Set the minimum number of characters to begin search

Restrict the number of product search results
Change heading background button
Change heading text color
Compatible with Mageplaza extensions: Checkout module, Change Qty, Call for Price, etc.
For shoppers
Access the Quick Order page easily by clicking on the Quick Order link
Search products by name or SKU on an instant search box
View product image when searching
Select product attributes right on the Quick Order page
Quick adjust product quantity by entering the exact number
View product images, SKUs and subtotals of all items on one page
Adjust product quantity by hitting the plus/minus buttons
Add multiple products by entering multiple SKUs
Duplicate or delete product
Add multiple products by uploading CSV files
Add to cart and go to checkout by one click
Add to list or clear products
If you want to know more about this extension, then you can take technical help through our Magento Experts with the help of this live chat option. Not only this, if you can contact us on your Magento online store for any reason to remove problems. We assure you that our certified Magento developer is able to help you optimize and develop your store in every way.
Thank You!
Hit 5 Stars if you find this post helpful