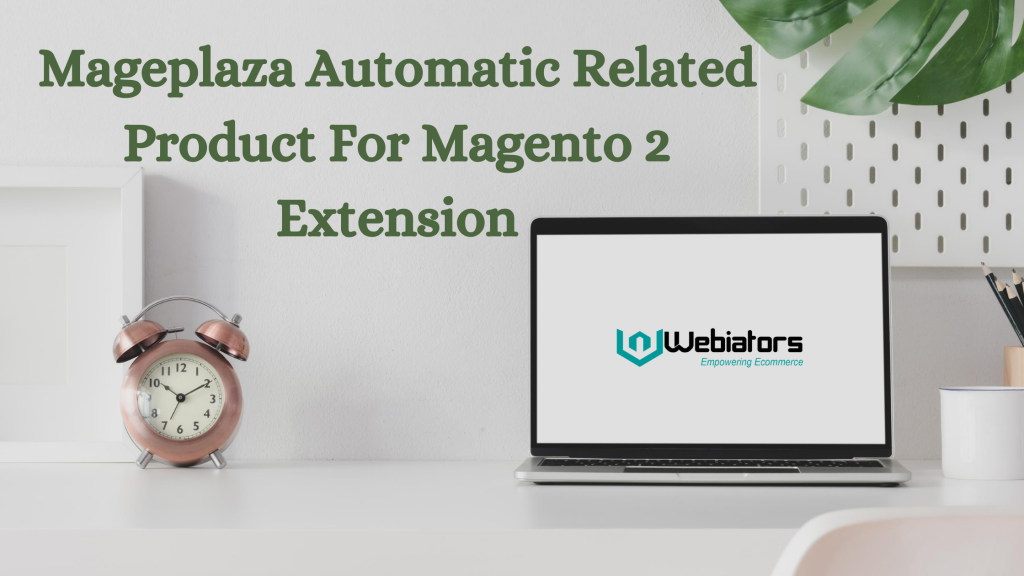 Mageplaza has developed the Magneto 2 automated related product extension due to the creation of unlimited rules for each product in the Magento 2 store. This extension serves as an all-round product recommendation tool for Magento 2. This module allows the store administrator to use a set of conditions and functions to establish a relationship between the displayed products and related items. It is a tool that helps establish penetration between new products easily.
Store owners in the original Magento have limited options to display suggested items on the frontend, allowing store owners to spend a lot more time displaying new products, daily deals, related products, bestsellers, etc. It requires more workload. And this is one of the major problems for store owners. Magento 2 auto-related products have come out as a very good and reliable facility for store owners who are able to solve all these problems at the store. An infinite rule can be set using this to display related products, up-sale, cross-sale products, daily deals, new products, featured products, random products, bestsellers. All of these can be configured very easily successfully which can be shown on the frontend.
This extension allows store administrators on the online store to assist their customers in finding the required product and successfully fulfill orders. Using this, you can easily display products based on customer concepts and shopping as well as out-of-stock products. This module is always one of the most effective extensions to increase the purchasing experience and sales.
List of all the features of Mageplaza Automatic Related Product For Magento 2
Automatic Related Products For store admins
Easy to show native related products, upsell and cross-sell products in custom blocks
Allows admins to name rules in the backend which are visible for admins only
Ability to display blocks in specific store views
Enables displaying or hiding Automatic Related Products block to specific groups of customers
Ability to set priority for rules by numbers, rules with lower numbers represent higher priorities
Products are filtered based on conditions set up in the backend to show up in blocks
Allows admins to preview conditioned products after conditioning in the backend
Supports custom CSS
Allows admins to name blocks which are visible for viewers in the frontend
Allows positioning blocks on product page, category page and shopping cart page
Ability to enable or disable rules
Enables admins to set starting and ending date for blocks
Allows admins to display or hide Out-of-stock items
Enables admins to arrange related products in a neat order: Bestsellers, Lowest price, Highest price, Newest products or Random products.
Enables tracking rule's performance based on figures recorded when rules are run and allows admins to disable a rule if it is not effective
Ajax loading support
Ability to replace the default related product block
Allows store admins to display related products in a slider or in a grid
Ability to restrict number of products displayed in a block
Ability to locate blocks in over 30 positions on a page and customize block's location with ease by widgets support
Able to add information like price and review and buttons such as Add to Cart, Add to Compare, Add to Wishlist.
Pre-made rules are available to be set and customize by admins
Ability to create a child rule from a parent rule, and both rules will run parallel and bring back statistics for admins to compare and assess effectiveness of these rules.
Options of loading the related block along with the current page or Ajax loading.
Compatible with Magento 2 GDPR – Helps stores comply GDPR.
Allow admins to add more related products, cross-sell and up-sell products to the related block.
Automatic Related Products For shoppers
Allows shoppers to view related products in a neat and well-arranged block Ajax loading helps increase user experience
Allows shoppers to add products to wish list or to compare
Allows shoppers to view product's thumbnail image and name
Ability to redirect to the related product page
Allows shoppers to add related products to cart
Ability to view price, review or rating of products
Other M2 Automatic Related Products features
Responsive design
Easy to install and configure.
User-friendly interface.
Open source 100%.
1-year Support.
Lifetime Update.
60 days guarantee money back.
Supports multiple stores.
Supports multiple languages.
Compatible with Mageplaza extension: Who Viewed This Also Viewed, Product Slider, One page checkout, Thank you page, Product Feed etc.
Fully compatible with Mageplaza extensions
If you also want to make your customers feel more and more positive about your store then you can contact us and get this extension with the best price. If you also want to get more information related to this module, you are completely free to ask us about any problem or information related to this problem by the live chat option. We assure you that our developer is fully capable of solving any problem related to your store.
Hit 5 Stars if you find this post helpful