An efficient and effective hiring process is a step-by-step process for hiring a new employee, whereby an organization identifies its talent needs, recruits from its talent pool, and eventually hires the most qualified candidates. Most companies have their own hiring processes. we at Webiators generally attempt to discover learners and who can push their limits and buckle down towards the achievement of our organization.
If you are interested in joining our team of talented affiliates then read out our hiring requirement for various positions!
If you are a Magento Developer :
1. Meeting with the design team to discuss the needs of the company.
2. Building and configuring Magento 1x and 2x eCommerce websites.
3. Coding of the Magento templates.
4. Developing Magento modules in PHP using best practices.
5. Designing themes and interfaces.
6. Setting performance tasks and goals.
7. Troubleshooting integration issues.
8. Updating website features and security patches.
If you are a Shopify Developer :
1. Shopify theme development & customization, Knowledge of Shopify Liquid templating language, proficiency in working with different Shopify JS Is
(storefront, AJAX Cart, Sections) HTML5, CSS3, and JavaScript.
2. Custom feature development, app development strong knowledge of liquid programming language.
3. Hands to Install & Customize the new Shopify theme.
4. Shopify E-Commerce development expert (Liquid), experience with large scale e-commerce store development.
5. Shopify Custom Designing & Development. Build custom enhanced functionalities Expertise in HTML, CSS, jQuery, WordPress, or other frontend technologies.
6. Generate a custom-tailored Shopify theme and altering the pre-existing template.
7. Good understanding of Product, Discount, Order APIs, and customization using the APIs
8. Shopify cart development, Shopify plugin development, integration of third-party apps and other related tasks,
9. Knowledge of another eCommerce platform like Magento,woo-commerce, BigCommerce handle websites with fixing Bugs, adding new sections, filters, products, etc
10. Develops e-commerce solutions by gathering information required, studying systems flow, data usage, and work processes.
If you are a Web Designer :
Should have good knowledge of HTML, CSS, JS.
Must-Know Photoshop & other design tools.
Must know all responsive website techniques.
Should know to make responsive design and also can check browser compatibility.
Should Have the knowledge of CMS like Joomla, WordPress.
Can optimize a theme or can integrate a new theme in the Latest CMS
Must have some Portfolio.
To develop, modify, or maintain web sites using HTML5, CSS3, Photoshop, Bootstrap, Dreamweaver, Word press.
Our Interview Process :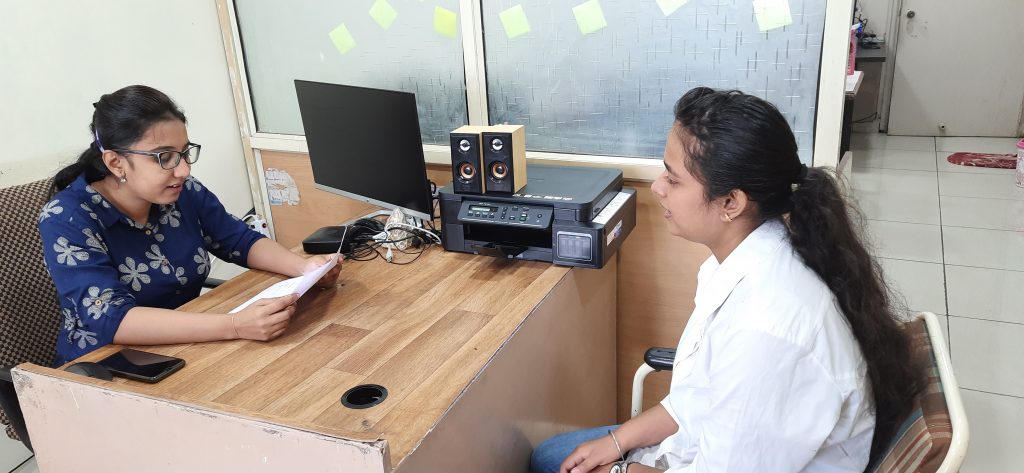 Initial Screening: Initial screening begins with a candidate's resume screening, who have the desired skill set, experience, or qualities required for the position.
Telephonic Round: In this step, we have a basic discussion about the candidate's experience, salary expectations, and other requirements.
Onsite Interview: After the telephonic round, we take the candidate's interview onsite at our office and ask questions related to the position.
Technical Round: Technical round is conducted to test the candidate's efficiency related to the position.
Final Decision(Job Offer): If the candidate passed in all-rounds and fit for the required position we offer an appropriate package to the candidate and give them time to make the right decision regarding the post.
Interns Hiring: We also hire interns and other candidates who are keen to learn new things, passionate to take challenges, and creative.
Benefits of working in webiators:
You will get an appropriate package as per your knowledge and skills and an in house growth within the company, whether it be for middle management or higher-level management opportunities. We also offer a creative work environment to encourage our employees to pursue innovative ideas in their field of passion.
You will get the second and fourth Saturday working off. Flexible working hours, as long as you're around for our core hours. You can get social or low volume music to relax between projects.
Why choose webiators as your dream job?
Founded in 2017, Webiators is a leading Magento Development Company. We have experience of working with different Magento versions. From Magento extension development, Magento store migration, customization, upgrade to marketing, and SEO, we help our clients to accelerate their business efficiency. We work on various technologies like Magento, Shopify, WordPress, PHP, and many more.
We are a team of highly talented and passionate in Magento, Shopify, web designing developers well versed in optimizing the project hours for gaining a better approach. Our proven approach with best practices makes us the number one choice.

For more information visit Webiators.
Hit 5 Stars if you find this post helpful