[responsivevoice_button voice="US English Female" buttontext="Listen to Post"]
A site audit is done to identify a wide range of website issues. Websites are complex beasts and issues arise all the time—and you won't be aware of them unless you audit your site regularly and so you will be in search of steps to conduct a website's audit. A good website audit takes into account all the factors that can influence your website's success: From your perspective, your customer's, and Google's. Here is the simplest way to do a website's audit quickly. Before you start reading the steps Webiators would like to advise you to contact our SEO expert inorder to get your website ranked on search results:
SEO Audit Checklist
Keyword Research – Are the keywords you are targeting relevant?
Content Prioritization / On-Page Optimization – What kind of content is working or not working on your website?
Strategy Alignment – Which aspects of SEO should you be focusing on?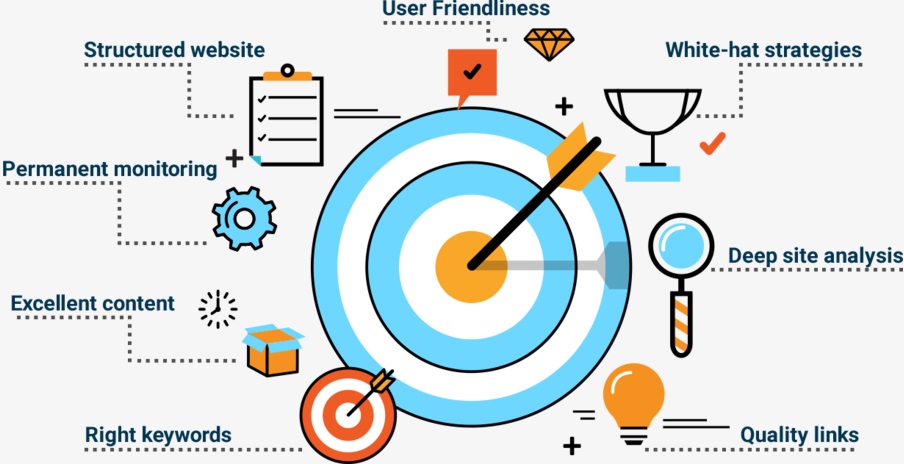 Keyword Research
Keyword research is the process of finding keywords that you want to rank for in search engines. It's about understanding what potential customers are searching for and how.
Follow These Steps:
Learn more about your topic
specify what is your brand's mission
Make a list of all the topics related to your brand
Start creating a list of seed keywords
Begin with using a keyword tool
Keyword search on your competitors
Content Prioritization
Running a workshop, or even organising a well planned meeting, can put all of the content requirements on the table (or the wall using sticky notes if a practical session). Here's a suggested agenda from GatherContent's content production planning guide:
Invite the project's content team (that get a say in what to prioritise)
Print off and stick up your sitemap / list of potential content pages and assets
Does this content directly support the communication goals for the target audience?
Is this content unique to this site? (There is little value in generic content)
Does it need lots of effort to produce? Will it be difficult to maintain?
By the end of this session, all those involved will have had a chance to share their priorities and put the case forward for why some content should take priority over other content. This should all be discussed with the business goals, user needs and target audience in mind. It's also worth emphasising that quality trumps quantity when it comes to content.
On-Page Optimization
Essential On-Page SEO Factors You Need to Know
Title Tag
Meta Description
Headlines
Header Tags
SEO Writing
Keyword Cannibalization
Content Audit
Image Optimization
Strategy Alignment
Think of your own business and ask yourself, using a scale of 1 – 100, How well does our strategy support the fulfillment of our purpose? Strategic alignment, for us, means that all elements of a business — including the market strategy and the way the company itself is organized — are arranged in such a way as to best support the fulfillment of its long-term purpose.
Hit 5 Stars if you find this post helpful