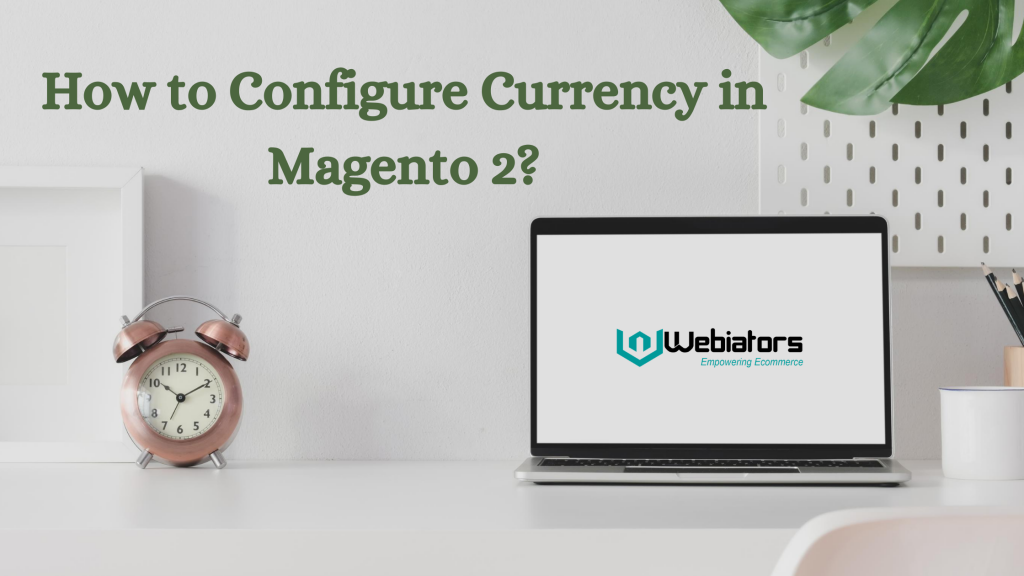 In this blog post, We will learn how to add Currencies with the symbol and activate it on the front Shop.
Ecommerce is developing quickly and is becoming the priority of lots of businesses worldwide. So it is important that before launching your store you set up the Currency settings to engage your customers. Magento 2 gives you the facility to set up the currency for up to 200 countries around the earth. The currency symbol is shown in product prices, orders, and invoices. The store admin has the power to customize its appearance.
Configure Currency in Magento 2 :
Step 1: Select the Allowed Currencies
Go to the Configuration from the Admin panel. Stores >> Settings>> Configuration.
Under General, go to Currency Setup.
Expand the Currency Option and select the Base Currency from the dropdown.
Assign the Default Display Currency to the currency that you use to display pricing in your store.
In the Allowed Currencies field, select multiple currencies you want for the payment in the store.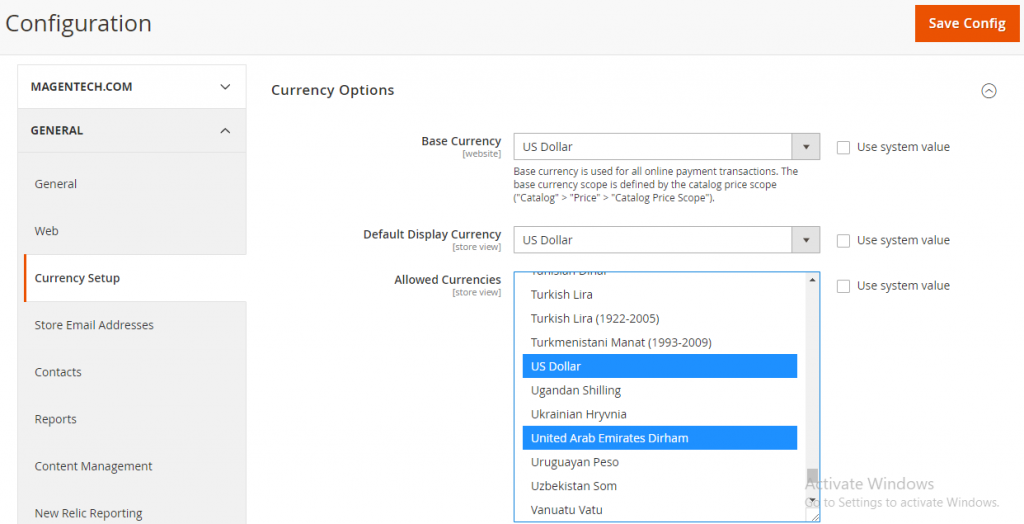 Step 2: Set Currency Symbols
Navigate to Stores > Currency > Currency Symbols
Uncheck the "Use Standard" checkbox and set any custom symbol you want.
Save the Currency Symbols.

Step 3: Update the Currency Rates
If the currency is yet not showing in the frontend, do not forget to set the rate.
Navigate to Stores > Currency > Currency Rates.
You can either set the rates manually or import them into the store.

4. On the system, the message doesn't forget to refresh the cache by clicking the Cache Management.
That's it!
If you want to ask any questions, Use the Comments section below to mention them.
Thank you.
Hit 5 Stars if you find this post helpful