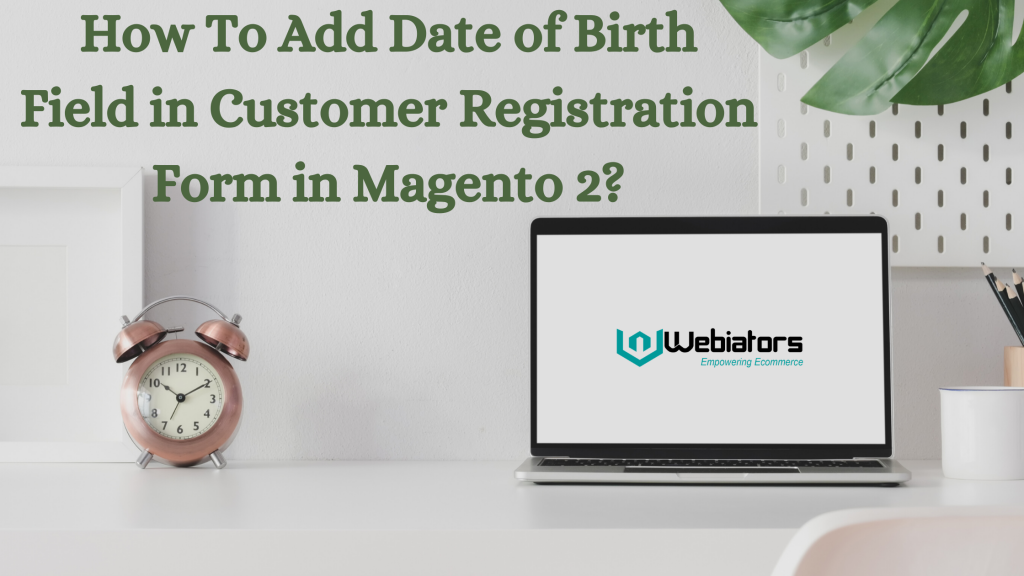 Hello Magento Folks,

In this blog, we will discuss about steps to add Add Date of Birth Field in Customer Registration Form in Magento 2, as you know In core Magento 2 data of birth field is not there.
Step 1 : Login to you magento 2 admin panel
Step 2 : Navigate to Store >> Configuration >> Customers >> Customers Configurations >> Name and Address Options
Step 3 : Set "Show Date of Birth" option to Optional OR required based on your requirements from the dropdown.

Save Config and Flush your Cache.
Here you can see the output:

I believe this blog helps you was easy enough to make your understand. if you still have doubt please fee free to leave comment below to discuss more about this.

Happy Coding
Thanks
Hit 5 Stars if you find this post helpful