Over the course of a few years, the eCommerce industry has gone under historic growth & transformation. Whether it's B2B or B2C, customer demands change, but the one thing they always want is an excellent customer experience. And to maintain long-term success, the community has to continually adjust to customer & business behavior. Noting that, Magento Market is also transforming. Following the pre-announcement of the Product Subscription Model for Magento Marketplace by Adobe, Webiators is also conjoining with other prominent leaders of Magento Extensions in the market. 
What you can expect with our Magento 2 Subscription model:
>> All of our Magento 2 Extensions will be accessible for a yearly subscription starting February 1, 2022. This means that after February 1, 2022, all orders placed will include a one-year subscription to product updates and support services. 
>> For the first year of subscription, the product price will not change. To renew your subscription and have access to product updates and support for the following year, you must pay 50% of the product's price. There are no additional fees. 
>> As we always keep our promises Webiators old customers don't need to worry, all customers who placed their orders before February 1, 2022, will continue to receive FREE lifetime updates. We ensure you that our products' accessibility, technical updates, and feature upgrades, as well as the quality of our products and services, will stay unchanged.
Creating seamless experiences takes a lot of effort and dedication to the end goal. Though we assure you that we'll maintain & enhance our products' codebase quality, compatibility, and level of after-sale support.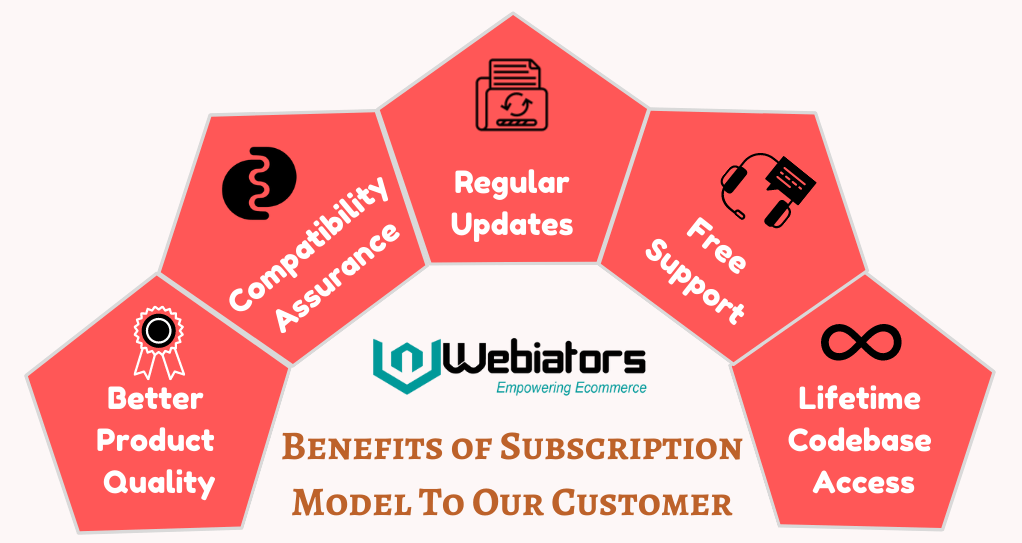 FAQs
Hit 5 Stars if you find this post helpful