Like Santa comes with Jingle Bells!!
Webiators comes with eCommerce Deals!!
With Christmas fast approaching, you will look for amazing and Santabulous gifts!!
As you decorate your house and physical workspace for Christmas, you must adjust the décor of your e-commerce store to capitalize on your consumers' joyful mood. It is essential to keep up with today's trends and technology to gain an advantage over the competition.
If your current storefront falls behind the competition, consider redesigning your Magento store with professional Magento 2 extensions. We bring the best deals for you from top industry players. Grab the deal before they are gone.
Webiators

The Deal- 15% Off Sitewide
Promo Code- XMAS15
Validity Date- Valid till 25 december, 2022
Webiators is a leading Magento Development Company who have worked with different versions of Magento before. We can help our clients with anything related to Magento development – from Magento extension development and store migration to customization, upgrade, marketing, and SEO. We also work with other technologies such as Shopify, WordPress, PHP, and more. Our goal is to help our clients accelerate their business efficiency in any way possible.
Checkout Webiators Magento 2 Extension
MageDelight

The Deal – 60% Off
Promo Code– XMAS22
Validity Date– Valid from 10th Dec to 25th Dec
MageDelight's XMAS Sale offers you whooping discounts of up to 60%. Level up your game with smart Magento 2 extensions. Facilitate your customers with easy options to navigate through your platform/website, find their favorite products, make hassle-free payments, and checkout easily.
Checkout MageDelight's Magento 2 Extension
Landofcoder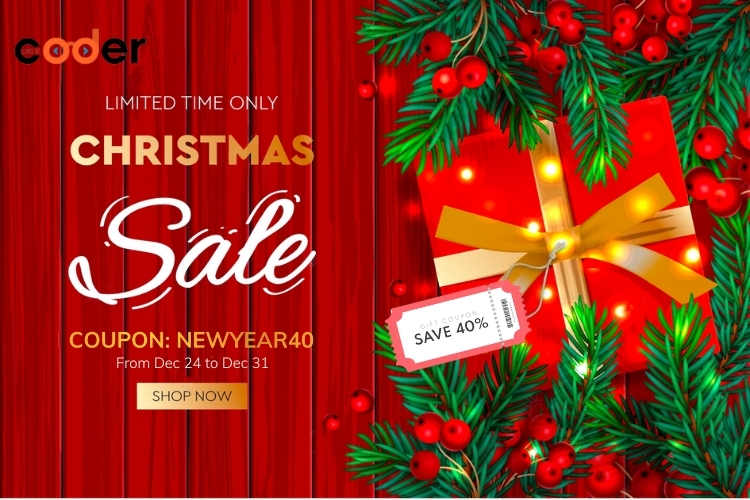 The Deal – 40% Off Sitewide
Promo Code– NEWYEAR40
Validity Date– From 24th Dec to 31st Dec
Short description of the campaign: Glad that Christmas is near, another year has passed. Landofcoder Team gives you discount code NEWYEAR40. Get a 40% discount for all products available on Land from 24/12 to 31/12
Checkout landofcoder's Magento 2 Extension
Magezon

The Deal – 40% OFF all Magezon extensions
Promo Code– Auto apply
Validity Date– December 19th-25th
This Christmas, Magezon offers you a whopping 40% discount on ALL their extensions. This is a golden chance for you to upgrade your Magento store with their top-notch extensions, like Magezon Page Builder, Ninja Menu, Blue Form Builder, etc.
So hurry up and grab necessary add-ons at a good price.
Checkout Magezon's Magento 2 Extension
Magetop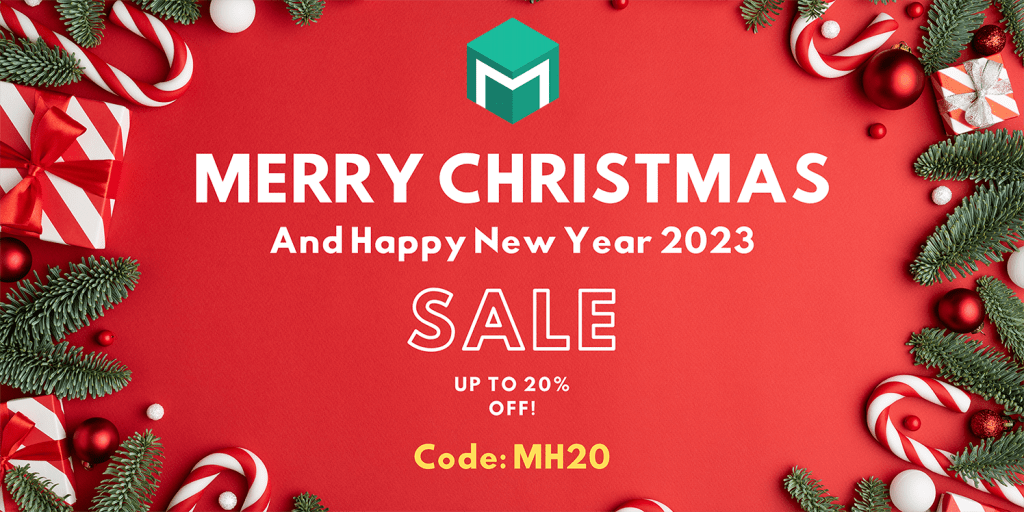 The Deal – Up To 20% Off Sitewide
Promo Code– MH20
Validity Date– From December 19 to January 5
Christmas celebration is coming soon. This is a great opportunity to upgrade and decorate your online store with up to 20% discount from Magetop. Applies to all Magetop themes and extensions, don't miss it!
Checkout Magetop's Magento 2 Extension
Make this year-end memorable for you, and your store!!
⏳⏳Happy Shopping & Merry Christmas!!😍😍🎉🎉
Hit 5 Stars if you find this post helpful