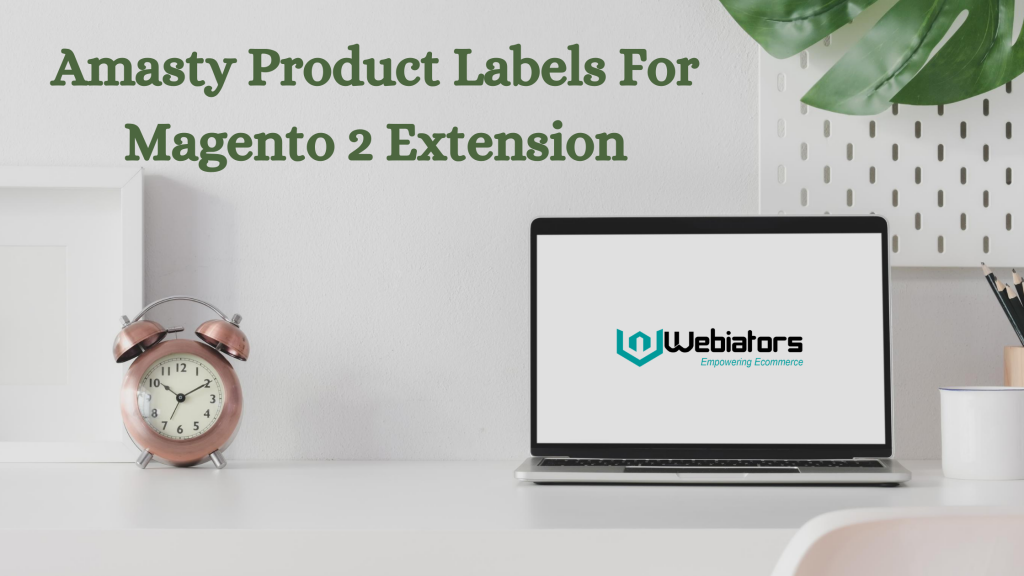 The Amasty product label Magento 2 Store has been developed to attract customer attention and increase maximum shopping behavior with positive impact. This extension is a very effective and effective extension for store owners by appealing sales labels assigned to specific promotional campaigns that enable store owners to take conversion rates and sales growth to greater heights at the store. Product labels allow store owners to create very attractive labels and add them to the store's homepage, category, product, wishlist, search results, and other custom pages.
When store owners integrate this extension on their store, it allows store owners to display images, labels, characters, symbols on products that provide the benefit of bringing an understanding interface to customers that allows customers to Allows you to know whether the product sales are going to be closed or the percentage of sales of the product at the store and there are many such types Gives information
With the product label extension of Amasty, you can run multiple marketing campaigns automatically at the same time. At the same time, highlighting special products can motivate the customers to focus more attention on those particular products immediately. This extension allows store owners to add labels with enticing offers for those products on the store. Products that are offered freshly stacked or at discounted rates allow your customers to be informed of upcoming and already ongoing offers at the store. This helps you to a great extent to attract customers to your store for shopping and increase sales.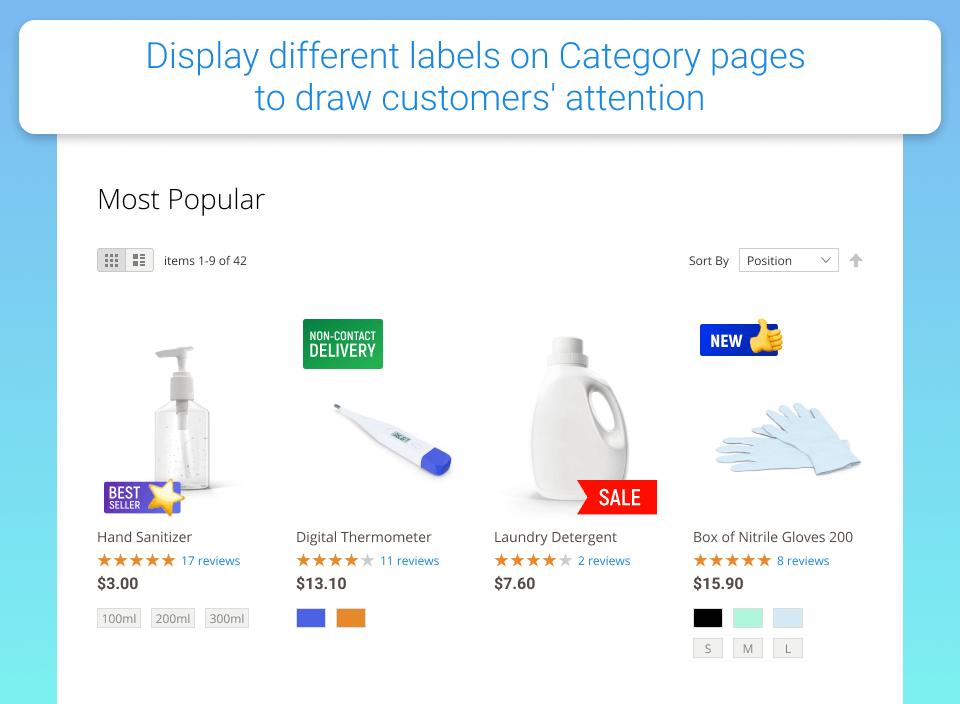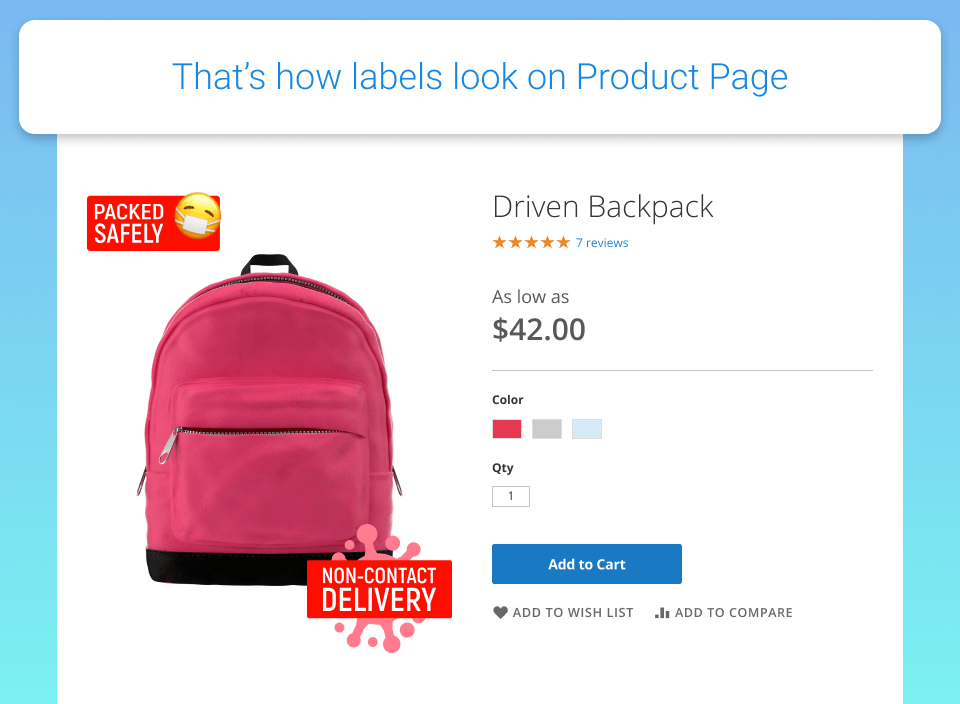 Using this, you can effectively run marketing campaigns at your store and enable visitors to easily find the required product and make a purchase decision soon. When you run a marketing campaign automatically, you can save your extra money from the marketing process and not only that, it also saves your time. With this help, you can attract more and more customers by using eye-catching products in a very short time.
To promote products, this extension provides you with pre-prepared free labels that you can use with the product at your store. If you want, you can design attractive labels according to your own needs in a short time and get those labels done automatically.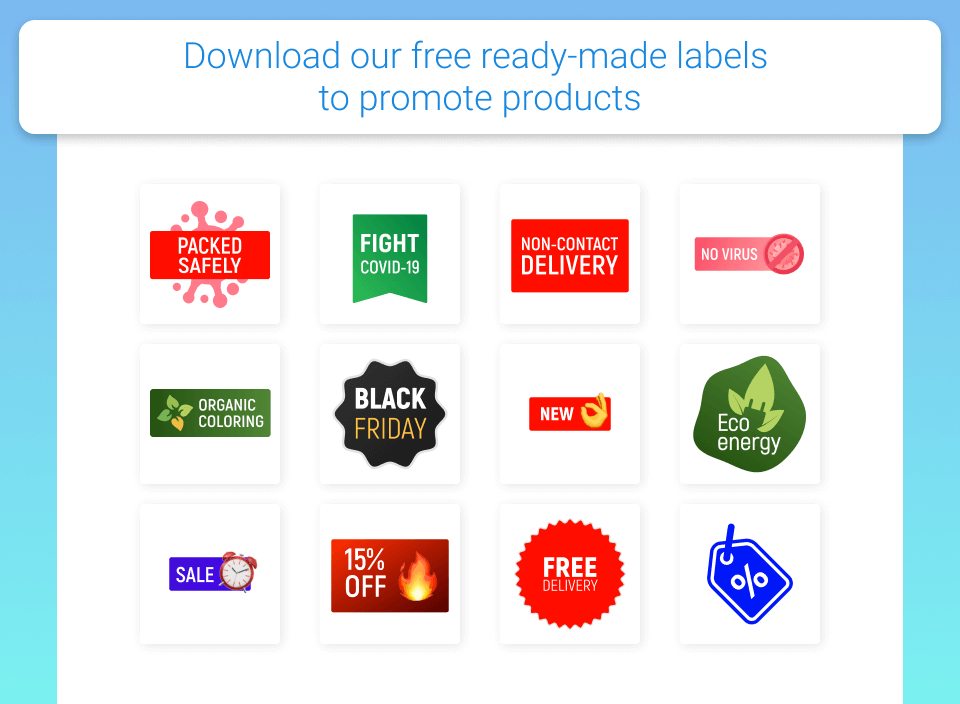 Here you can see the list of some essential features of the product label.
Design catchy labels with ready-made shapes
Show various labels to different customer groups
Use flexible conditions for the labels display
Edit labels and сheck them with the preview option
Show several labels on one product
If you want this extension to make your customers feel more and more positive about your store, then you can contact us and get this extension with the best price. If you also want to successfully use this extension for your Magento Store, then you can contact us. Not only this but if you are facing any problem related to your Magento store, then through this live chat option you can also tell us about your problem. In the comment section below, you can discuss with our Magento developer about your problem. We are happy to inform you that our team certified Magento Experts can fully help you grow your eCommerce store.
Thank you! 😉
Hit 5 Stars if you find this post helpful