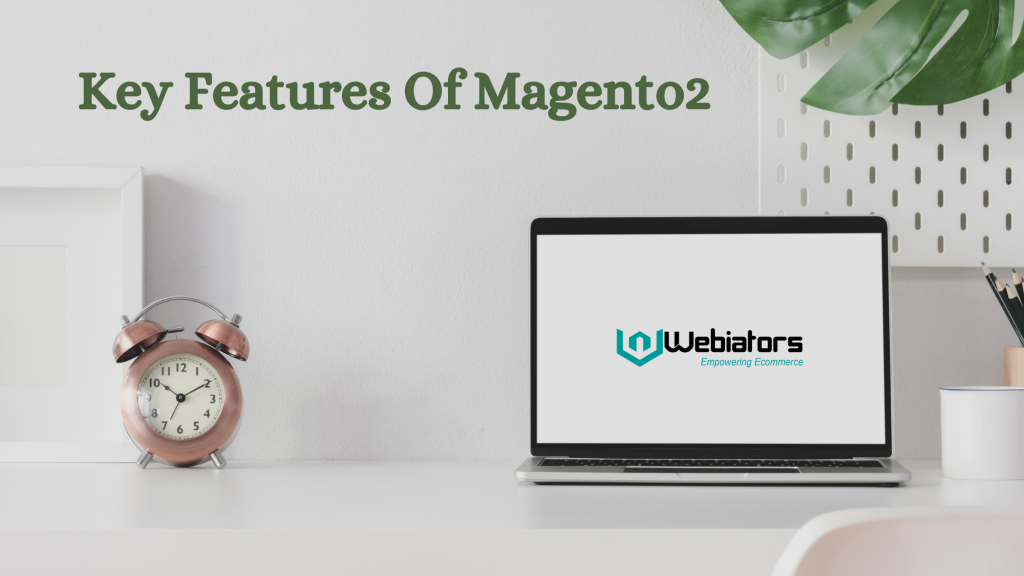 Magento 2 was released back in 2015 as the latest version of the Magento eCommerce platform that is utilized by 1 in 4 businesses worldwide. It offers beneficial features that resolve issues many encountered with Magento 1 such as:
Improved Performance: Magento 2 sites will run on average 20% faster than Magento 1 sites. Highly performant sites have been proven to increase sales and improve search engine rankings.
Streamlined Checkout Process: Magento 1 has a hefty six (6) steps, while Magento 2 offers a simple 2 step checkout process and the Instant Purchase feature. With Instant Purchase merchants can now offer returning customers a faster checkout experience by using previously-stored payment credentials and shipping information to skip checkout steps altogether, taking them to a confirmation purchase page. Sites with easier check-out processes (like an instant purchase) have historically seen increased sales.
Better Admin Interface: This is a non-technical user's dream! Magento 1's user interface was often touted as confusing for business users, but Magento 2 offers a clean, user-friendly experience where even the most non-technical users can find tools and add new product listings with ease.
Mobile-Friendly: With more customers than ever shopping on smartphones, it is imperative to have a mobile responsive site. Magento 1 sites did not deliver optimum performance on mobile devices, but Magento 2 makes mobile-commerce a priority. With the release of Progressive Web Application (PWA) Studio in Magento 2.3, customers can take their mobile performance even further.
WHAT TO EXPECT WITH A MAGENTO 2 MIGRATION
Migrating from Magento 1 to Magento 2 involves changing database structures, themes and working with a new API. You will want to have the migration expertly managed to avoid data loss and downtime. Here are a few considerations for the migration:
Before you start: Do consider an upgrade of your site at the same time as the migration. It is a perfect moment to make serious changes and get your eCommerce site ready for the next level of digital growth. Work with experts in user experience and technology to consider whether your site needs to be designed with more hardware, more advanced topology, etc.
A basic migration plan will look something like this:
Review extensions and data on your current site. Determine which extensions are now part of the core Magento 2 code. Many clients find that they need far fewer customizations on Magento 2 than they had on Magento 1. Also, take the time to remove outdated and redundant data from your Magento 1.x database to simplify your migration.
Build and prepare a Magento 2 store for migration. In order to provide redundancy in the event of unexpected issues, it is best practice to replicate your Magento 1.x database. Use this replicated Magento 1.x database as the source data for your migration;
Dry run: Before you start migration on the production environment, follow the best practice of going through all the migration steps on your testing environment. It is best practice to cease all administrative activity on both Magento 1.x and Magento 2 during your migration test runs (and during the actual data migration);
Start your migration with the Data Migration Tool. This tool will migrate customers, catalogs, orders, shipments, and core configuration. However, it is important to know what it does not migrate. Your custom data, admin rights, media files, and certain other custom technical aspects will not carry over seamlessly on the tool;
Migrate Magento 1 theme to Magento 2 and make User Interface level changes;
Make changes to the migrated data as needed;
Update incremental data. After migrating data, you will then have to gradually collect the data updates that have been added in the Magento 1 store (such as new orders and reviews) and go into Delta mode to transfer these updates to the Magento 2 store;
Go live: Now that your Magento 2 site is up-to-date and is functioning normally, you can cut over to the new site!
Hit 5 Stars if you find this post helpful