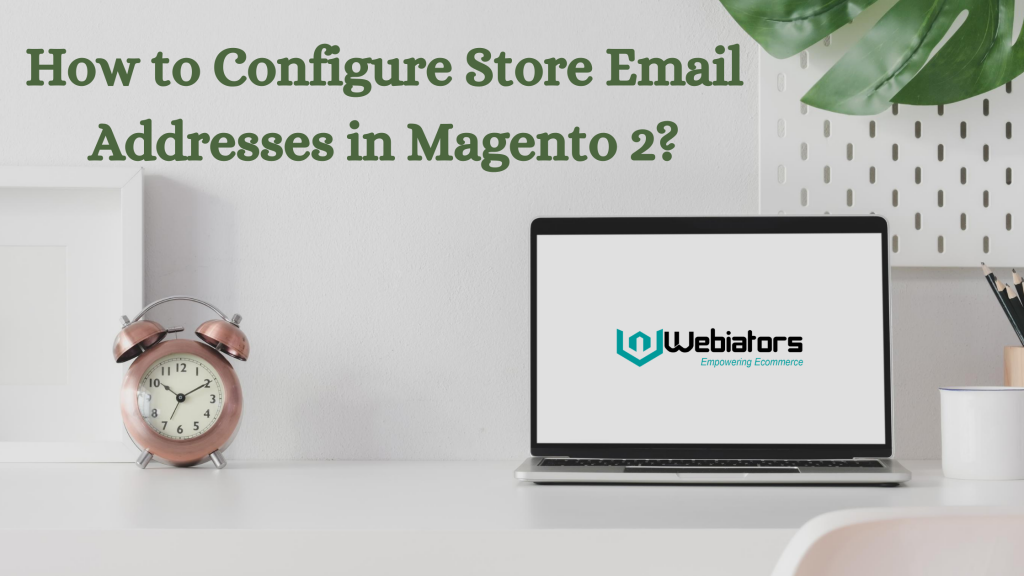 Hello Magento folks,
Today we are going to discuss how to configure a store Email address in Magento 2.
In Magento 2, you can have up to five different email addresses represent distinct functions or departments for each store(view). These email addresses are used to send automated emails to customers and can be assigned for five different roles: General Contact, Sales Representative, Customer Support, and two custom roles.
Steps to configure email addresses for your store :
On the left menu, click on Stores. Then under Settings choose Configuration.
In the panel on the left under General, choose Store Email Addresses.
Expand the General Contact section, and do the following: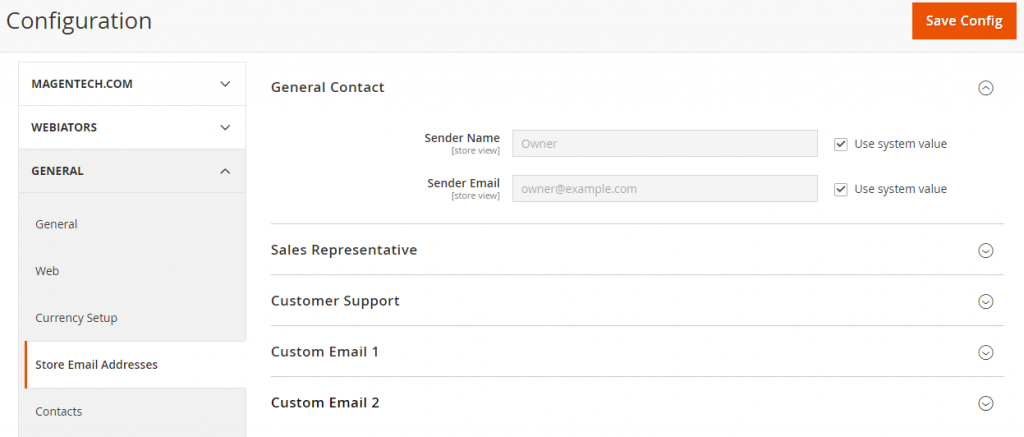 Uncheck the "Use system value" box to enter your own information. Configure Sender Name and Sender Email.
Repeat this process for each store email addresses that you plan to use.
When complete, click Save Config.
That's it. The Magento 2 email configuration is complete.
If you have any doubts about this configuration please mention them in the comment section below.
Thank you.
Hit 5 Stars if you find this post helpful